Serials, also known as soaps are famous among the households. It is the best time pass a housewife sees in her entire tiresome day. It is famous even because it portrays the importance of women in the society and a house as well. This doesn't mean that serials have an only good impression on this society; it has given the most dreadful, destructive plans to the society too. This hasn't stopped anyone from watching these serials. Here is a list of top voted ten serials in the Kannada Television.
1. ' Agnisakshi Agnisakshi is being telecast on E TV at 8 pm from >> Read More... '
Agnisakshi is the most voted serial in the Kannada Television presently. Starring the newcomers Vijay Suriya Vijay Suriya is a well known ramp model in Karnata >> Read More... and Vaishnavi in the lead roles, this has become the favorite serial of every household in Karnataka. This is mainly because of its plot and the actors' ability to wow the audience by their mind blowing acting abilities. This serial is being telecasted at 8 pm every day in the channel "Colors Kannada".
...
2. Lakshmi Baramma Laxmi Baramma is a serial being telecast on ETV Ka >> Read More...
Lakshmi Baramma is mainly voted by house wives who suffer silently without getting noticed by anyone else. This is because the plot deals with the life of a small town girl who sacrifices her marital life for the happiness of her friend whom she assumes as her sister. This is telecasted at 7:30 pm every day in the channel "Colors Kannada".
...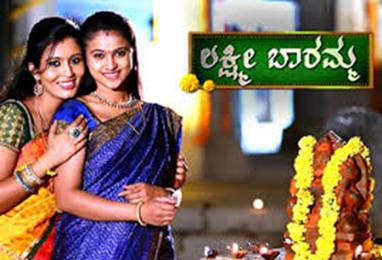 3. Sose Thanda
...
Sowbhagya Sose Thanda Sowbhagya is a Kannada serial which started getting telecasted on 5th March 2012. This serial showed how a woman can be good as well as pretend to be good and divide people with their magical words. Starring Sushma in the lead positive role, it became very famous among the household.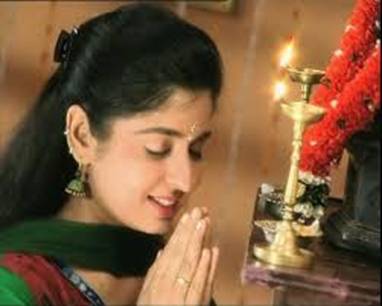 4. Silli Lalli Silli Lalli is a comedy serial that is being telec >> Read More...
...
Silli Lalli is the first comedy serial which was a hit among household. The plot revolves around the life of a so-called doctor, Vittal Rao. It's about the life of this family who often get into trouble and encounter funny situations.
...
5. ' Kulavadhu Kulavadhu is a mega serial that is telecasting on >> Read More... '
Kulavadhu is a serial telecasted in "Colors Kannada" channel at 6:30 pm every day. Even in this serial there are two females; one positive and one negative. This even shows how a negative person can be changed by just being with the positive person. This serial even shows the value of realisation.
...
6. ' Akka Akka is being telecast on TV at from Monday to Fri >> Read More... '
...
Akka is the best dual role serial presently in the Kannada Television. The plot hovers around the life of twin sisters who are separated when young and encounter each other after growing up. It has continued to entertain the audience with its plot and its main lead, Anupama's mesmerizing acting performance.
7. ' Mayamruga Mayamruga is a TV serial aired on Zee Kannada. The >> Read More... '
Mayamruga was directed by T.N.Seetharam and is by far the serial which has got maximum number of followers. It was first telecasted in Doordarshan. It starred Malavika Avinash Malavika Avinash is a South Indian film actress, n >> Read More... and M.D.Pallavi.
8. ' Muktha Muktha (also known as Elsa George) is an actress o >> Read More... '
Muktha was also directed by T.N.Seetharam and became famous among most household. It was telecasted on the then "ETV Kannada" channel. It was the serial for dinner without which many people did not have their dinner. It was so addictive because of its suspensive plot and the connections to the present society.
9. Maha Parva
Maha Parva was again director by the famous T.N.Seetharam. It was the last direction from the director in his chain directions. It involved more of politics and under world. People are still awaiting the next Seetharam serial.
10. ' Kinnari We always say that the world is changing at the fa >> Read More... '
Kinnari is a serial which brings out the plight of children who are abandoned or brought away from their parents. It has pierced every heart through its plot and the small girl's acting in this serial is appreciable.