Controversies and actors are nearly inseparable. There are very less number of actors without any controversies. It's like the Film Industry is a free package of controversy; if you join, you get into a controversy, free of cost! Here is a list of actors who commonly get into a controversy.
1. Darshan Thoogudeep
Darshan is the actor who has been involved in most number of controversies. One of it is about his marital life. His wife Vijayalakshmi alleged him of having assaulted her during their stay in Switzerland for the shooting of the film "Porki". She has also alleged the actor of having an affair with his co-star Nikita Tukral. However, Nikita has hushed all the rumors by clarifying that nothing of that sort was happening.
...
2. ' Sudeep Sanjeev Sudeep, known by the short name, Sudeep is >> Read More... '
Sudeep is a well-known actor and a presenter in the Kannada Industry. He often gets into controversies one of which is his tweet on Actress Ramya's behaviour, in the sets of the movie "Just Math Mathalli". Even though they are fine now, the controversy is never forgotten.
...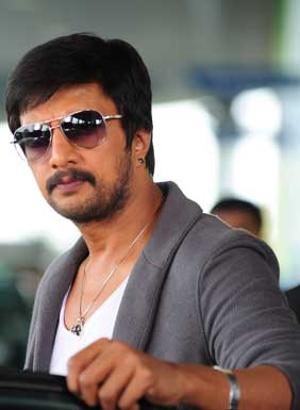 3. Duniya Vijay Vijay aka Duniya Vijay is an actor of Kannada cine >> Read More...
...
Vijay's marital turmoil gave way to his personal difference to become a public controversy. He alleged his wife of not taking care of his ailing mother. In turn, his wife put all the blame on the actor's brother that he is poisoning her relationship with Vijay. They got a divorce and are separated now.
4. ' Diganth Diganth is one of the sizzling male model-turned-a >> Read More... '
...
Diganth is known for his dimples. He never gets into any controversies. But, at the time of shooting of the film "Manasaare", he was irritated by the rumor that was the hero of the film and not him. If the rumor were before starting the film, he wouldn't have minded so much. This rumor was heard after one week of his shoot for the film which stuck him in a controversy.
...
5. ' Yash Yash alias Naveen Kumar Gowda is a popular star of >> Read More... '
Yash is always known for his helping and cool nature. Though he is a cool person, he busted out after the release of the flop film " Rocky Click to look into! >> Read More... ". He was asked to pay back the advance. He then cleared that he had successfully completed the film and had not got his full payment and paying the advance back was out of the question.
...
6. Upendra Rao Upendra Rao is an Indian actor, who was born on 18 >> Read More...
...
Upendra has landed up in many controversies one of which is the dialogues in his movie "H2O". The dialogues in this movie have connections to Cauvery water and the Kannadigas. Not only this, all his films are stuck in one or the other controversies.
7. 'Komal'
Komal has drowned his next movie in controversy. In this movie, Komal is seen as a director and in his dialogues; he has passed comments on many big shots of Kannada Industry like Upendra, Sudeep, Shivrajkumar, etc. The fans have raised their voice against it which led to a controversy.