Mothers are the living Gods. Nobody can love a person like his/her mother. It is not very easy to understand a mother's feelings until and unless you are a mother too. To understand and bring out those feelings, it is very tough. Even for an actress of maximum experience, managing a mother's role is complicated. Our Sandalwood is not poor in actresses who can perfectly get the motherly emotions out. Are you on a hunt for an actress for a mother role? Check out this list of top voted mothers of Sandalwood.
Geetha debuted through a Tamil film "Bhairavi" in the year 1978 when she was just sixteen years old. She further carried her career towards becoming a heroine in the South Indian Films. She married in the year 1997 and took a break from movies. She returned to acting in mother roles and came back to fame again.
Tara is a famous face in Sandalwood. She debuted in Kannada through the movie "Thulasidala" in the year 1985. She became famous after her role in "
Guri
". She started acting as a supporting actor. She has acted as a mother in many movies which has added her fame as an actress.
3.
Being born in a family full of artists, Sudha was encouraged in acting since a very young age. Her mother is the famous
Bhargavi Narayan
. Her role in Mungaru Male as the mother of the hero is appreciated a lot by the critics. She has been an amazing mother on-screen and off-screen too.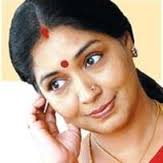 Padmaja Rao is famous for her supporting roles in the films. She has acted in a few serials too. She is very well-known for her mother roles in the industry. She manages to bring out the feelings of a mother in a very effective way.
Lakshmi is a famous actress of Sandalwood. She has acted in many movies which were box-office hits. She has acted with almost all the legends of the industry. She is now doing assuming supportive roles, mostly mother roles. She has won many awards, both as a lead actress and as a supportive actress.
Bhavya has acted in the lead roles in over hundred movies in various South Indian languages. She got the appreciation for her roles by the critics as well as by the audiences. She has now moved to act in the supportive roles which are also liked by the audiences.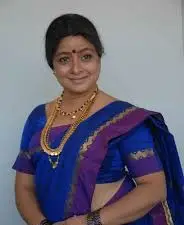 Sumithra is also another heroine who has acted in a lot of hit movies in the lead role. After 1990 she started taking up supportive roles which gave her a lot of appreciation. She is very well-known for her role in Milana as the hero's mother.
This is another actress who moved on from lead role to a supporting role. She is credited for her acting both as a lead actress and as a supporting actress. She has been successful in assuming mother roles.
Ruthu is famous in the Kannada Television. She has done a lot of parts in the serials, mostly mother characters. She is known for her innocent acting and the way she brings out the care of a mother towards her child.
Seetha Kote is a famous Bharathanatyam Dancer, who is also popular for her roles in the Kannada Television. She has done many supporting roles which include mother roles too. She is most appreciated for her mother role in the serial "
Radha Kalyana
" which was aired on the channel "Zee Kannada".