A new audience was introduced to the songs, lyrics, and music of South Indian movies following a few Mollywood box office successes. South Indian films have long been a favourite. People were interested in the Mollywood lyricists as a result of this. Here is the list of the Top 10 lyricists of Sandalwood.
1. Dr V.
Director, composer and lyricist Dr V. Nagendra Prasad creates music for Kannada films. He has written around 3000 songs, for Kannada movies.
...
Yogaraj Bhat is an Indian director, screenwriter, lyricist, and producer of Kannada movies. He became well-known in the 2006 movie Mungaru Male. At the time of its release, the movie had the biggest box office earnings in Kannada film history and had the longest runtime in a multiplex.
3. Kaviraj
Indian songwriter, author, and director Kaviraj is also a filmmaker. Since his debut in 2003 for the movie Kariya, he is known for penning the lyrics for Kannada movies. More than 2000 feature film songs with lyrics for more than 1000 films have been penned by him. He has received several honours, including two Filmfare Awards South Filmfare Awards South is the South Indian segment >> Read More... .
...
4. K Kalyan
Indian songwriter and music composer K Kalyan (born January 1, 1975) is known for his contributions to the Kannada cinema industry. He goes by the name Premakavi as well.
...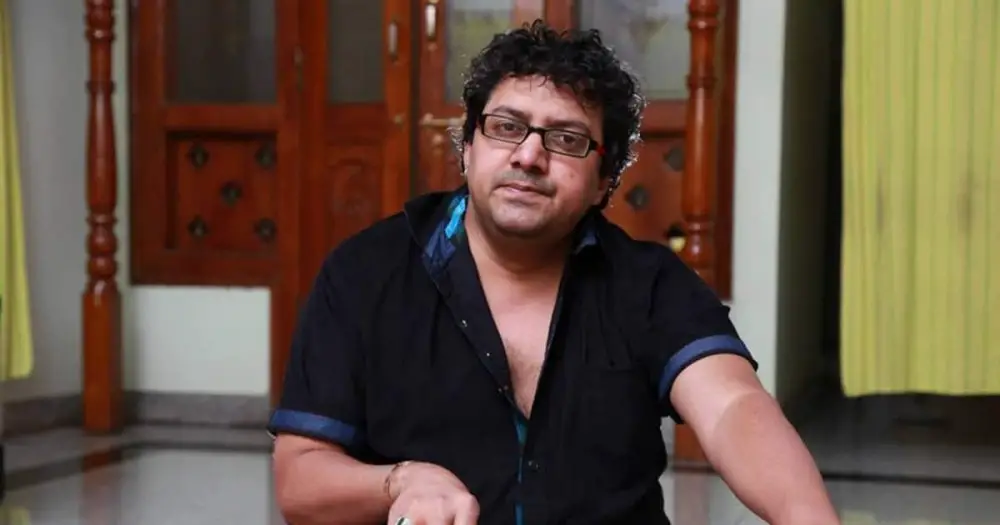 5. Vitla Manohar
Indian music director, lyricist, director, and actor in Kannada and Tulu movies is Vitla Manohar. He has composed the music for several Kannada and Tulu movies. He has received several honours, including the Karnataka State Award. He has penned the lyrics to more than a thousand Kannada movie songs.
...
6. A. P. Arjun
A. P. Arjun is an Indian film director, screenwriter, and lyricist born on August 8, 1984. He is a film producer in Kannada. Arjun made his acting debut in the 2006 movie Thangigagi as a lyricist before making his directing debut in the 2009 movie Ambari.
...
Born on January 24, 1955, Jayanth Kaikini is a poet, dramatist, short story writer, Kannada columnist, and lyricist for Kannada movies. He has so far released six short story compilations, four poetry volumes, three plays, and an anthology of essays. He is regarded as one of the finest authors in Kannada literature and has transformed the discipline by bringing a novel viewpoint to it.
...
An Indian film director, producer, screenwriter, and lyricist who specialises in Kannada cinema, Sunil Kumar is known by his stage name Suni. His directorial debut was the 2013 box office and critical darling Simple Agi Ondh .
...
9. S. Narayan
S. Narayan, an Indian director, actor, and lyricist of Kannada films, was born on June 5, 1962. Narayan is the second filmmaker to have directed Dr Rajkumar and all three of his sons after Singeetam Srinivasa Rao Singeetam Srinivasa Rao has born on 21st September >> Read More... .
10. V. Ravichandran
In the Kannada film industry, V. Ravichandran works as an actor, director, producer, music director, and lyricist. He is the son of N. Veeraswamy, a cinema producer. Sri Eswari Productions, the production company his father founded, is still managed by Ravichandran as a producer. He goes by the nickname "Crazy Star," which his followers have prefixed to his name.