It's quite obvious that modeling is a great stepping stone to enter the Film Industry. The majority of the actresses have entered film industries in the same way. There is no rule that all actresses have done modeling, and it doesn't even mean that all models will enter film industry; it's just one advantage criteria a person will have to enter films. This advantage is well used by many of our actresses. Here is a list of top 10 actresses who were models before they entered Film Industry.
1. Deepika Padukone Deepika Padukone is an Indian actress and model. S >> Read More...
...
Deepika Padukone was born on 5th January 1986 in Denmark but then shifted to Bangalore when she was just one year old. Her family had a history of sports, and so she played badminton until her tenth grade in many national level tournaments. Later she found interest in modeling and took to modeling. After that, she got opportunities to act in films. She debuted in the Kannada film " Aishwarya Bio coming soon... >> Read More... ". Now she is named as the Bollywood queen.
2. Ragini Dwivedi Ragini is born and brought up in Bangalore. Ragini >> Read More...
...
Ragini is a famous super-model who was a runner-up in the Miss India Miss India was a TV serial that was aired on Doord >> Read More... contest 2008. She even won the Pantaloons Femina Miss India contest in 2009. From there, her Film career kick started, and she is now one of the top actresses in Sandalwood.
...
3. Shilpa Shetty A model turned actress, producer, entrepreneur and >> Read More...
Shilpa Shetty was born in the year 1975 in Chembur. After her tenth grade, she took to modeling in many commercials. This gave her the opportunity to enter the films. She debuted in the film with the box-office hit " Baazigar Click to look into! >> Read More... ". She modeled until she became an actress and is a very successful actress. She has even acted in many films of Kannada language.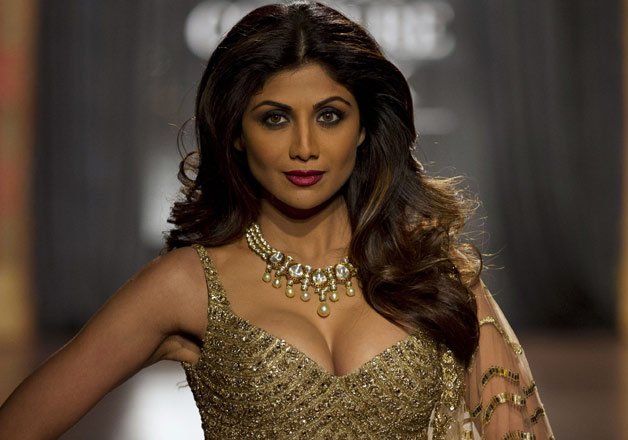 ...
4. Pooja Gandhi Pooja Gandhi is a famous actress in the Kannada fi >> Read More...
Pooja was born in Uttar Pradesh and is a South Indian actress who mainly acts in Kannada. She has done modeling, but she spurred into fame only after her debut film "Mungaru Male" in Kannada Film Industry. She has presently quit modeling but continues to entertain the audience with her acting.
...
5. ''
...
Priya is a native of Bangalore and was a model before she took to acting. She has acted in almost all South Indian languages and even a few in Bollywood. She is famous as a multilingual actress. She is appreciated for her dual role in the movie "Chaarulatha", a horror genre movie.
...
6. Sanjjanaa Galrani Sanjjanaa is an upcoming Indian actress, who is cu >> Read More...
Archana, famous as Sanjjanaa, was born on 10th October 1989. She is a native of Bangalore. Though she wasn't noted much as a model, she became famous after her controversial role in the movie "Ganda Hendathi" in the year 2006. She has done many films in Kannada, Telugu and Tamil languages and has been successful in most of her films.
7. Jennifer Kotwal The Parsi girl won hearts of millions at very ear >> Read More...
Jennifer is a Parsi model. She is a native of Mumbai. She was born on 14th August 1983. She entered the industry through small roles in Hindi serials. Then, she modeled for a few commercials after which she got film offers. She got fame as a lead actress only after her Kannada debut film "Jogi" paired opposite Shivrajkumar.
8. Nikitha Tukral
Being a native of Mumbai, she has modeled for many commercials. She entered the film industry through the film "Hai" which opened her opportunity in Telugu and Tamil industries. She debuted in Kannada Film Industry in the year 2005 through the movie "Maharaja".
9. Shubha Poonja Shubha Poonja is an Indian actress and a model,bor >> Read More...
Shubha is a former model. She is a native of Mangalore but studied in Bangalore. She has done many box-office hits in Kannada as well as in Tamil languages. She had done a lot of fashion shows before entering the Film Industries.
10. ' Meena Meena is a heart touching sibling story of 9 year >> Read More... '
Meena has proved to be an all-rounder in the industry. She is a native of Chennai and is one of the very few actresses who are successful in many languages. She entered the industry as a child artist and has modeled for many commercials.