Normally most actresses stop acting after their marriage. It may be family pressure or husband's unwillingness. This is true in both Film Industries and Television Industries. But there are a few actresses who make a comeback even after their marriage. Here is a list of 10 actresses who made a good comeback after their marriages.
1. Priyanka Upendra Priyanka Trivedi is an Indian based actress who ha >> Read More...
Priyanka, a native of Calcutta, is a born Bengali. She was crowned as Miss Kolkata in the year 1996. She was born on 9th November 1977. She debuted as an actress through a Bengali film "Hothat Brishti" in the year 1998. She married Upendra, the famous actor, and director of Sandalwood. Even after her marriage, she made a comeback. Since then, she has done many films assuming many roles.
...
2. Radhika Kumaraswamy Radhika Kumaraswamy, also known as Kutty Radhika, >> Read More...
Radhika known for her controversies in her marriage was successful in the Kannada Film Industry. Though her rumoured first husband died in 2002 due to a heart attack, she showed no affect in acting. She revealed that she had married H.D.Kumaraswamy, former Chief Minister of Karnataka in the year 2006. This controversy did not affect her acting career. She still continues to pursue her acting career.
...
3. ' Geetha Click to look into! >> Read More... '
...
Geetha, a well-known South Indian actress, is a native of Bangalore. She has acted in all the South Indian films and in Bollywood too. She married Vasan in the year 1997 and continued to act in supporting roles. She still is one of the actresses in demands for various roles in the films.
4. ' Gopika Born on 26th August 1984, Gopika is a south Indian >> Read More... '
...
Gopika was born on 26th August 1984. Though she predominantly worked in Malayalam Industry, she is known for her role in the Kannada movie " Autograph AUTOGRAPH (FIVE FINGERS) is a serial that revolves >> Read More... " which had Sudeep in the lead role. She married Ajilesh in the year 2008 and has done many movies after that. She is still enthusiastic in acting.
...
5. ' Shruthi Bio coming soon... >> Read More... '
Shruthi was born on 18th September 1975 in Hassan. She is a renowned actress who even participated in the recent reality show Bigg Boss Bigg Boss Tamil is the Tamil language version of t >> Read More... season 3 and won it. Though she was stuck in a controversy regarding her marriage, it did not affect her acting career. She still continues to entertain the audience with her marvellous acting on the big screen.
...
6. ' Prema Prema is a Telugu TV serial that premiered on ZEE >> Read More... '
...
Prema was born on 6th January 1977 in Bangalore. She has been a successful actress right from her debut. She married Jeevan Appachu in the year 2006. The couple has filed a divorce application in the court earlier this year. This hasn't changed her mind set about acting. She has done many films after marriage, and she is enthusiastic to continue so.
7. ' Meena Meena is a heart touching sibling story of 9 year >> Read More... '
Meena is a native of Chennai and is known as a very successful actress in almost all the South Indian Film Industries. She married Vidyasagar in the year 2009 and even after her marriage she continues to act in films in supportive roles.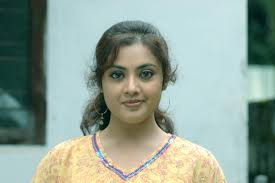 8. 'Soundarya'
Soundarya was born on 18th July 1972. She was a famous actress of South Indian Film Industries. She had even acted in Bollywood. She married G.S. Raghu in the year 2003 and continued her career as an actress and as a politician. But, her wish to give her best to the industry was cut off by an airplane crash which took her away from this world.
9. ' Tara Tara was an Indian soap opera that was aired on Ze >> Read More... '
Tara is a renowned Kannada actress. She debuted in Tamil film but became popular only after her debut in Kannada. She has acted in three languages, namely, Kannada, Tamil, and Telugu. She married H.C. Venugopal in the year 2005 and is still acting in many films assuming various kinds of roles.
10. Anu Prabhakar Her mother Gayathri Prabhakar, the dubbing artist >> Read More...
Anu Prabhakar was born on 9th November 1980. She married in the year 2002 and divorced him in the year 2014. She recently married Raghu Mukherjee Raghu Mukherjee is an Indian model and film actor >> Read More... . Though the marital relationship was not stable, she did not let it affect her acting career and is still continuing to entertain the audience with her amazing acting.