1. Qismat
Qismat was released in the year 2018, directed by Jagdeep Sidhu Bio coming soon... >> Read More... , starring Ammy Virk Ammy Virk is a talented singer, actor, and produce >> Read More... as Shivjit Singh Gill aka ' Shiva Click to look into! >> Read More... ' and Sargun Mehta Sargun Mehta is an Indian model, comedian, actress >> Read More... as Bani in lead roles and Tania as Aman the supporting role. It is a romantic drama film. The story begins when Shiva is off to Chandigarh for studies and falls in love with Bani, a beautiful girl who stays in the neighborhood. The movie has a very emotional and heart-touching ending. Qismat highlights one of the best performances by Ammy Virk in the movie.
...
 2. Surkhi bindi
Surkhi bindi was released in the year 2019, directed by Jagdeep Sidhu starring, Gurnam Bhullar as Sukha and Sargun Mehta as Rano in lead roles. It is a romantic film, where Rano dreams of Canada, but life has some other plans, and she gets married to a regular man. The story shows how a man supports his wife to achieve her dreams and gives a beautiful message that everyone deserves respect respective of their gender.
...
3. Guddiyan Patole
...
Guddiyan Patole was released in the year 2019, directed by Vijay Kumar Arora Vijay Kumar Arora is the director of photography o >> Read More... , starring Gurnam Bhullar as Amreek, Sonam Bajwa Sonam Bajwa is an Indian actress - model by profes >> Read More... as Kashmeer 'Kash', and Tania as Nicole and Nirmal Rishi as Nani in lead roles. It is a dramatic comedy of two sisters who return to India to attend a family function from Canada. The movie ends on a happy note when they return to Canada after creating a special bond with their maternal grandmother.
4. Sufna
...
Sufna released in the year 2020, directed by Jagdeep Sidhu starring, Ammy Virk as Jagjeet and Tania as Teg in the lead roles. The story is how Jeet, a carefree man falls in love with teg a poor cotton picker and does hard work to have her as his life partner. Teg encourages Jeet to stand up on his own in his life. However, the story ends on a beautiful note and has an emotional ending.
5. Nikka Zaildar
...
Nikka Zaildar released in the year 2016. It is a romantic comedy film directed by Simerjit Singh, written by Jagdeep Sidhu, starring Ammy Virk as Nikka and Sonam Bajwa as Manraaj Kaur in the lead roles and Nirmal Rishi as Nikka's grandmother in the supporting role. Nikka falls in love with Manraaj, but she refuses to marry him as she will only marry the guy with the choice of her family. However, after convincing Manraaj, they run away from the families but change their minds at the last minute and marry happily and get accepted by everyone. The ending is beautiful.
...
6. Dil Diyan Gallan
...
Dil Diyan Gallan is a 2019 movie directed by Parmish Verma Parmish Verma is an Indian Playback Singer, Actor, >> Read More... and Uday Pratap Singh, starring Parmish Verma as Laddi and WamiqaGabbi as Natasha Wadich in lead roles. Natasha is an Internet sensation. She meets Laddi, an ordinary man from university, and her life completely changes as he teaches her to enjoy the moments in real life and not on the internet. They spend a lot of time together and end up falling in love. The movie has a beautiful ending.
7. Ardaas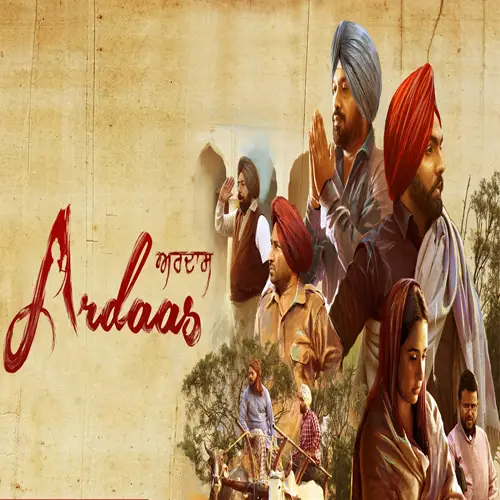 Ardaas is a religious and drama based film released in the year 2016 directed by Gippy Grewal Gippy Grewal is an actor and singer in the Indian >> Read More... , starring, Gurpreet Ghuggi Gurpreet Ghuggi is a Punjabi and Hindi film actor >> Read More... as Master Gurmukh Singh in the main role. And many other actors such as Ammy Virk, Karamjit Anmol Karamjit Anmol is an Indian actor, vocalist and di >> Read More... , Rana Ranbir Rana Ranbir is a Punjabi actor, comedian, host and >> Read More... , Mandy Thakkar and Gippy Grewal appear in the guest roles. Gurmukh Singh, a teacher, strongly believes in god, moves to a new village and helps everyone with their problems by his preachings of the Guru Granth Sahib Ji. He helps everyone but couldn't help himself with the worst part of his life. The movie has a lot of positivity and good vibes in it.
8. Chandigarh Amritsar Chandigarh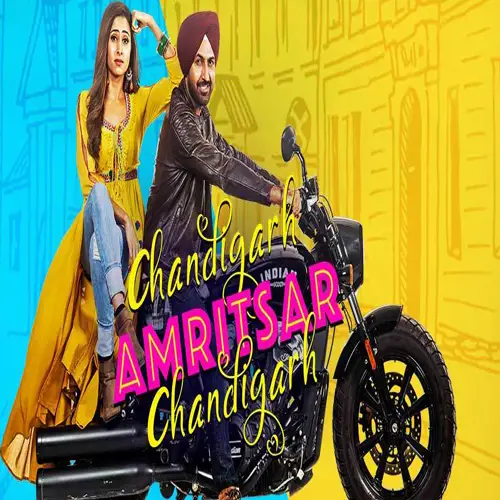 Chandigarh Amritsar Chandigarh is a romantic comedy movie released in the year 2019 directed by Karan Guliani, starring Gippy Grewal as Rajveer, Sargun Mehta as Reet, and Rajpal Yadav Rajpal Yadav, the hilarious Indian movie actor, ac >> Read More... as the driver in lead roles. Reet goes to Amritsar from Chandigarh to reject the guy for marriage and spends the day with a stranger. The ending of the story is suspense for the viewers and ends very beautifully.
9. Muklawa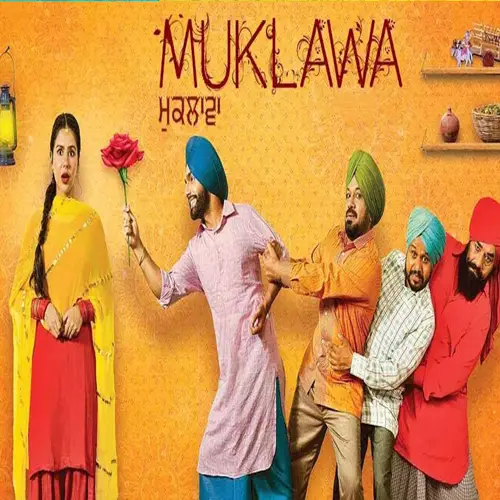 Muklawa is a dramatic film released in the year 2019 directed by Simerjit Singh, starring Ammy Virk as Shinda, Sonam Bajwa as Taaro, and Karamjit Anmol as Fattu in lead roles. Muklawa is a tradition of Punjab, where the newly married bride is sent back to her mother's home for a few days. However, Shinda tries to meet Taaro as he couldn't wait till Muklawa comes and ends up falling into various troubles. The film gives a brief about the old tradition of Punjabi culture.
10. Jatt And Juliet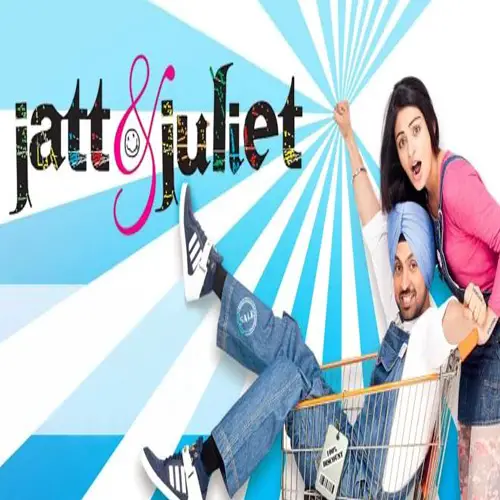 Jatt and Juliet is a romantic comedy film directed by Anurag Singh Anurag Singh is an Indian director and film script >> Read More... released in the year 2012, starring Diljit Dosanjh Diljit Dosanjh, born on 6 January 1984, in Jalandh >> Read More... as Fateh Singh, Neeru Bajwa Neeru Bajwa, is a Punjabi actress born on 26th Aug >> Read More... as Pooja in lead roles. Fateh is an Indian, who goes to Canada to settle and marry a Canadian girl to get citizenship in Canada. However, they face a lot of difficulties together and eventually end up falling in love together and are not ready to confess and accept. After that, Fateh returns to India, but the movie ends at a happy note as they end up in marriage. The movie is fun to watch as Diljit's performance in comedy is so up to mark.