As William Shakespeare once said, "The world is a stage/ We are merely players and actors in it." The more we are getting ahead in our lives, the more the quote is getting felt by us. Some are officially playing their parts, whereas the others are performing that act unofficially. Similarly, Bollywood actors and actresses are also facing challenges of being an official actor. But we remember them not only for their masterclass acting or some theatre-trembling dialogues but also for their unique appearances in some scenes or some prosthetic change of looks on their bodies. So, here are the ten most incredible makeups that have been liked by most of the fans of Bollywood.
Shah Rukh Khan Shah Rukh Khan or also known as SRK is a prominent >> Read More... - ' Fan Click to look into! >> Read More... '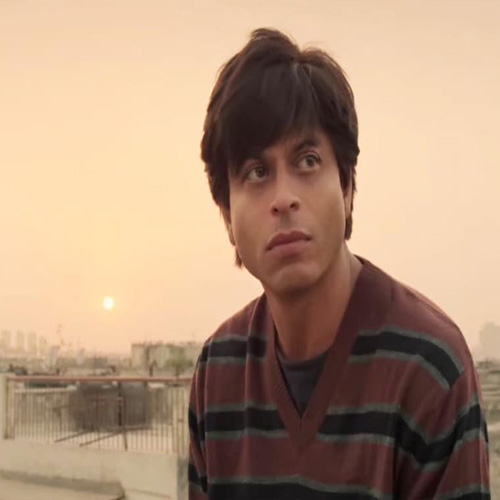 ...
Shah Rukh Khan, aka Gaurav Chandna, has undoubtedly made us laugh after his first appearance in the film, Fan. Greg Cannom Greg Cannom is a professional makeup artist and a >> Read More... , who is also famous for his works in The Curious Case of Benjamin Button, Dracula, has created this face makeup Cannom was successfully able to remove SRK's dimples. With adding silicon cheeks, a fake nose and eyebrow pieces, Cannom transformed the 50- years old SRK into 25-years old Gaurav Chandna.
. Priyanka Chopra Born on 18 July 1982, Priyanka Chopra is an establ >> Read More... - Mary Kom Click to look into! >> Read More...
...
In the biopic on Mary Kom, Priyanka Chopra had nailed it with her facial appearance. However, it was not pretty easy to bring boxing scar marks to jut as real Mary Kom has on her face. Apart from the effects, Priyanka Chopra successfully acquired boxing skills. Overall, she was an excellent choice to play the reel Mary Kom as fans have loved her acting wholeheartedly throughout the entire film.
  - 2.0
...
Nothing could have been as appealing as enjoying the antagonistic role played by Akshay Kumar, aka Pakshiraj, in 2.0. As fierce and flamboyant as a hawk, his part was simply outstanding. His face makeup was as fascinating as his acting was. The entire transformation of his face was enough to give one some nightmares. Although the use of technology marked an important role here, the prosthetic conception was just brilliant.
  - Paa
...
Paa is undoubtedly one of the other films which catch a 60-years old legend in his childhood. The genetic disorder has resembled in Paa's face thanks to the facial makeup- artist. Beginning from the wrinkles to the ears, the film, Paa, is a thorough representation of the disorder throughout the entire movie. Apart from the facial makeover, Paa also reflects physical growth, intellect, and actions.
...
  Hrithik Roshan Hrithik Roshan with his unimaginable dance moves i >> Read More... - Dhoom 2
...
Seen in four different disguises in the film, Dhoom 2, Hrithik Roshan's most striking guise is perhaps the Queen of England. As the entire face had to be transformed to the Queen's one, it was not as easy as it might seem. On top of that, the whole makeup had to be like an aged woman. All thanks go to the makeup- artist and hair technician Sjaan Gillings who made these transformations possible.
  Rishi Kapoor Rishi Kapoor is an actor born in the prominent Kap >> Read More... - Kapoor and Sons
...
The person you have seen as an older man is Rishi Kapoor himself in Kapoor and Sons. It is again the Oscar-winning artist Greg Cannom who had created magic by perfecting the wrinkles, the baldness and a pensive face in the film. Fans were left entirely amazed after the movie.
Rajkummar Rao Raj Kumar Yadav, also known as Rajkummar Rao, star >> Read More... - ' Raabta Click to look into! >> Read More... '
The 324-years mysterious older man you have witnessed in the romantic thriller, Raabta, is none other than Rajkummar Rao. The fans' reaction was perhaps more hilarious than one of Kapoor and Sons as the makeup- artist has just clinched every bit of his success here. Fantastic! Fans have loved it.
Aishwarya Rai Bachchan Aishwarya Rai Bachchan is a popular Indian actress >> Read More... - ' Sarbjit Click to look into! >> Read More... '
Sarbjit shows the de-glam, senior role of the glamour woman, Aishwarya Rai. In the film, she had undergone three different appearances among which this was perhaps unrecognizable till now.
  Deepika Padukone Deepika Padukone is an Indian actress and model. S >> Read More... - Chandni Chowk To China
"Was she Deepika Padukone or any other Chinese woman?" – Perhaps this was the question lurking in fans' minds after getting out of the theatres. Chandni Chowk to China has been Deepika's one of the favorite double role films played by her. But the Chinese part was strikingly beautiful yet unrecognizable.
- Tanu Weds Manu Click to look into! >> Read More... Returns
In Tanu Weds Manu Returns, Kangana might have had her best face makeups. All thanks go to the face makeup- artist who had brilliantly put that face in one of the best boys' looks ever. Fans have liked these.