India produced some of the best filmmakers who shaped the cinema of today. Many times, movies that didn't do well in India at the box office received critical acclaim from other countries and film festivals. There are many Hollywood directors whose works are inspired by some of the best of our directors. These filmmakers have made a place for themselves in the history of not only Indian but world cinema. Here are the top 10 Indian directors who gained international recognition
Ray is one of the most influential directors in the history of Indian cinema. He is considered the greatest filmmaker in Indian cinema. Satyajit Ray was born in Calcutta. He is one of the pioneers of the parallel cinema movement in India. Ray began his career with commercial movies. His first movie Pather Panchali (1955), is an adaptation of a novel by Bibhutibhushan Banerjee. He was drawn to making independent films after he met the French director Jean Renoir. Ray was not only a gifted filmmaker but also a writer, illustrator, calligrapher, music composer, graphic designer, and film critic. Ray is the first Indian director who got international recognition. He established the standards for Indian cinema. Acclaimed directors like Martin Scorsese Martin Charles Scorsese is one of the most celebra >> Read More... , Wes Anderson Wes Anderson (Wesley Wales Anderson) is an America >> Read More... , Quentin Tarantino There are people who follow the created path and g >> Read More... , and Christopher Nolan Christopher Nolanwears mutliple hats. He is one of >> Read More... have been influenced by Satyajit's works. His other famous works include Aparajito, The World of Apu, and Charulata. He was awarded Bharat Ratna, the Academy Honorary Award, and 32 National Awards for his contribution to the field of cinema.
Born in Travancore, Gopalakrishnan is one of the most renowned filmmakers from India. He is responsible for the new wave of cinema in the Malayalam film industry. Born in Travancore, Adoor is considered one of the best Indian directors and is known for bringing a new wave to Malayalam cinema. Like Satyajit Ray, Adoor Gopalakrishnan is also considered one of the forerunners of parallel cinema in India. His movie Swayamvaram established him in the industry and is an essential film in the history of Indian cinema. His films depict the culture and the beauty of Kerala. He is one of the most recognized Indian filmmakers, along with Satyajit Ray and Mrinal Sen Mrinal Sen was a renowned and highly skilled India >> Read More... .
3. Mrinal Sen
Sen is considered one of the greatest filmmakers in Indian cinema, along with Satyajit Ray and Adoor Gopalakrishnan. He is also one of the prominent people who contributed to the New Wave cinema with movies like Bhuvan Shome. Many of his films were inspired by Marxism, and he considered himself a private Marxist.
...
Born Vasanth Kumar Shivashankar Padukone, Dutt created some of the most popular Indian films. He is also a talented actor apart from being a filmmaker. He made the iconic films Pyaasa and Kaagaz Ke Phool, which brought him international acclaim. His detailing in close-up shots, use of lighting, and the melancholic narration of his storylines make him stand out from his contemporaries. His movies gave Indian cinema some of the best songs, which people still groove to. This talented filmmaker left us when he was only 39.
...
Best known for her documentaries and films regarding controversial topics, Mira Nair is one of the most internationally known filmmakers from India. She is based in New York City. Her movie Salaam Bombay won significant award nominations and brought her into the limelight. She is capable of creating stories that appeal to a broad audience, and this establishes her as an international filmmaker. She doesn't compromise on the quality of her stories and captures all the emotions well. Her other best-known films include India Cabaret, Kama Sutra A Tale of Love, and The Namesake Click to look into! >> Read More... .
...
Kashyap's first success was Black Friday by Hussain Zaidi, based on the terrifying 1993 Bombay bombings. This is brought him his much-deserved critical appreciation. Many of his movies faced the brunt of censorship. His films like Dev.D, a modern take on Sarat Chandra Chattopadhyay's Devdas, the crime drama Gangs of Wasseypur and its second part, and the anthology Bombay Talkies Click to look into! >> Read More... . His dark and violent characters leave the audience with a deep impression. One can quickly identify Kashyap's works because of his unique way of depiction. Most of his films are years ahead of their time. He is one of the most celebrated directors in India.
...
Kapur got into the limelight with his cult-classic movie Masoom. He gained widespread fame after his movie Mr. India. He gained international recognition after the biographical film Bandit Queen and the Elizabeth period film. These two movies were a turning point in his career. He has been working on English films after their success and making a place for himself in the different film industries. He also won a National Award for Bandit Queen and a BAFTA Award for Elizabeth.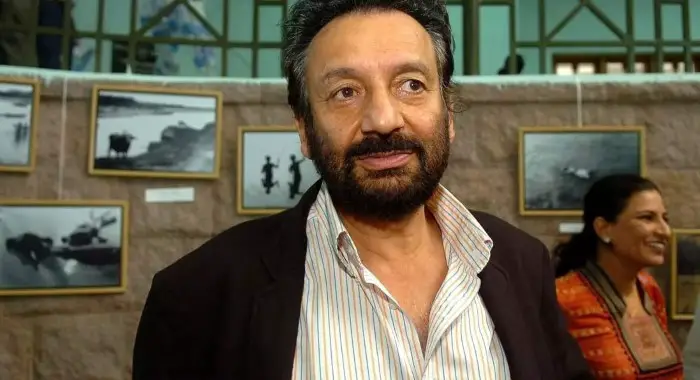 ...
Deepa is best known for her Elements trilogy, which includes Fire, Earth, and Water. These films handled controversial topics and won her international attention. Deepa has shown some of the taboo issues in India, like homosexuality and female desires, on the screen for the first time. These films have faced many controversies and didn't find commercial success, but they're important stories that need to be told.
...
Born to Prithviraj Kapoor One of the most notable names in the Indian film i >> Read More... , Raj Kapoor is considered the showman of Hindi cinema. He acted in films, on stage, and also directed films. He made his directorial debut with Aag when he was 24. His best works include Awaara, Anari, Shree 420, and Mera Naam Joker Story Soon >> Read More... .
 Benegal is considered one of the pioneers of parallel cinema. Best known for his works Ankur, Manthan, Kalyug, Bhumika, and Mammo, he is the recipient of 18 National Awards and the Padma Bhushan for his contributions to the field of cinema.