Indian filmmaker and producer Rohit Shetty Rohit Shetty is a famous Director in Bollywood who >> Read More... is well recognised for his work on the " Golmaal Click to look into! >> Read More... " and " Singham Click to look into! >> Read More... " series of movies. At the age of 17, Rohit began his career as an assistant director for the 1991 Hindi movie "Phool aur Kaante." He served as an assistant director on a number of movies, including "Zulmi" and " Suhaag Click to look into! >> Read More... " (1994). (1999). He directed his first movie, "Zameen," in 2003. His first business effort, "Golmaal: Fun Unlimited," was a hit (2006).
1. Sooryavanshi
serves as a timely reminder that, nepotism or not, the current generation of leading males cannot compare to him in terms of action or humour. Even the stupidest running humour in the movie—propensity Veer's for mispronouncing people's names—does not grow tiresome despite being often and pointlessly repeated. All of it depends on Akshay's timing. The issue with this movie's action is that there is nothing new for die-hard Bollywood action fans to enjoy.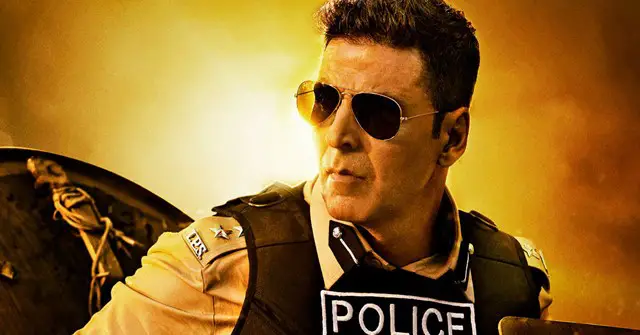 ...
2. Singham
The impact of Singham, which is such a powerful blast from the past, sends you reeling. Singham, produced by Reliance Entertainment, an honourable police officer battles a notorious businessman-turned-politician. Ajay Devgan's character, Bajirao Singham, is a moral policeman in the border town of Shivgad between Maharashtra and Goa. Because of his honesty, integrity, sense of fair play, and constant helpfulness, he is adored by the Shivgad residents. A cunning businessman called Jaykant Shikre ( Prakash Raj Prakash Raj, born on 26th of March, 1965, as Praka >> Read More... ) resides in Goa.
The movie Chennai Express (CE) has stunning production values. CE also has a gullible plot line because he has never been good at telling stories. The southernmost point of India, Rameswaram, is where Rahul ( Shah Rukh Khan Shah Rukh Khan or also known as SRK is a prominent >> Read More... ) is urged by his dadi ( Kamini Kaushal Kamini Kaushal is a popular film and TV actress. S >> Read More... ) to scatter his grandfather's ashes. He gets on the Chennai Express to trick grandmother but is actually going to Goa with his male pals.
...
4. Golmaal 4
Rohit Shetty has consistently experimented with the script, and it usually works. Underneath all the vibrant and lovely settings, he has incorporated the humorous passages with a touch of the unsettling. He has demonstrated his ability to manage too many characters in a single scene with the first three Golmaal films. He is equally as good in Golmaal Again.
...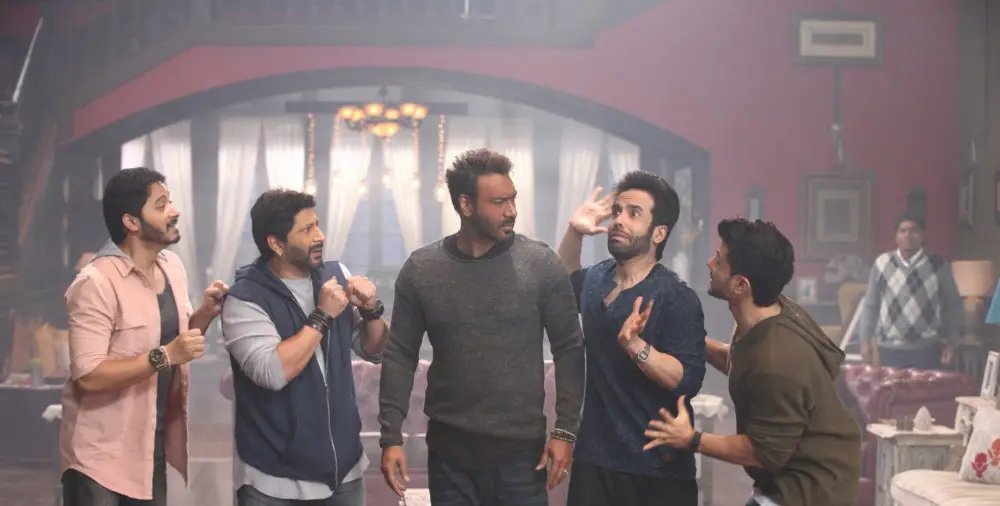 Rohit Shetty takes inspiration from Hrishikesh Mukherjee's incredibly endearing GOL MAAL, but he twists and turns the basic premise to unrecognisable proportions. The adaptation of a film from the 1970s should always be altered to fit the current time and place. Both the audience for movies and the thinking are different. It's acceptable for the purists to fume and rant since they have a grudge against remakes of classics and consider them sacrilegious.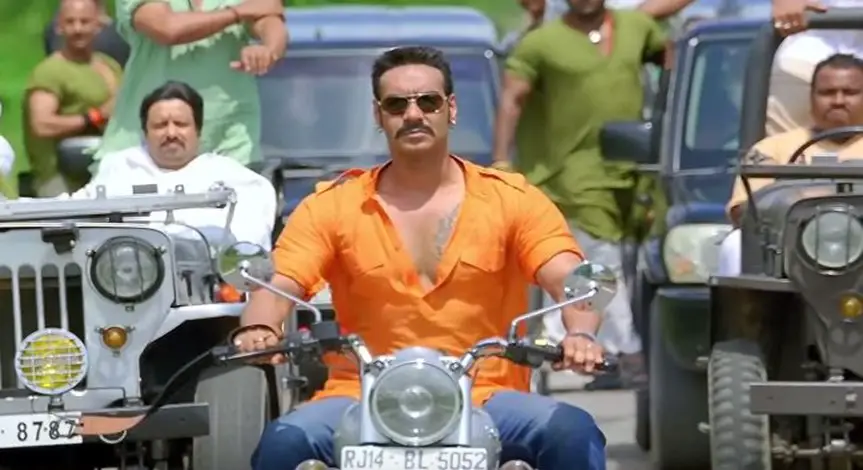 ...
6. Dilwale
Shetty, who is drawn to fast automobiles, glossy surfaces, and crass humour, is the of Indian cinema. Although there aren't precisely a lot of such in Dilwale. In fact, I'd say Shetty significantly increases the drama in this movie. You wouldn't expect to see conflict, romance, or heartbreak in his movie. The dialogues are upbeat and usually Sajid-Farhad, although they lose their effectiveness after a while.Golmaal: Fun Unlimited
...
7. Golmaal: Fun Unlimited
Rohit Shetty, the director, doesn't try to pass off his work as great cinema. He wants for his audience to enjoy the filmmaking process as much as his crew has. And it clearly manifests. The friendship among the boys-to-men is a triple thrill. An "clever" student named Laxman ( Sharman Joshi Sharman Joshi was born in Mumbai, Maharashtra to a >> Read More... ) is denied a passing grade by his naughty group of buddies, which also includes Lucky the mute and Gopal (Ajay) (Tushshar).
...
8. Simmba
This easily could have turned into a sequel to Singham Returns, but thank goodness Rohit Shetty took his time and carefully crafted this monster success. If Bajirao Singham, Vikram Rathore, and Chulbul Pandey are the Avengers in their own right, Simmba is the Deadpool to them. Shetty has taken care to stay out of any one genre and to alternate between a variety of them.
...
9. Singham Returns
This time, Singham's foe is the subject of intense interest. In reality, it must have been difficult for Rohit to create an adversary with the same level of authority as Jaikant Shikre from the last movie. The antagonist Swamiji is brilliantly played by Amole Gupte Amol Gupte was born in 1962 in Mumbai, Maharashtra >> Read More... . Anupam Kher Anupam Kher is a very popular actor, director, and >> Read More... is exceptional. He enters the scene with the greatest ease. Mahesh Manjrekar Mahesh Manjrekar is a renowned actor, director and >> Read More... is quiet but powerful.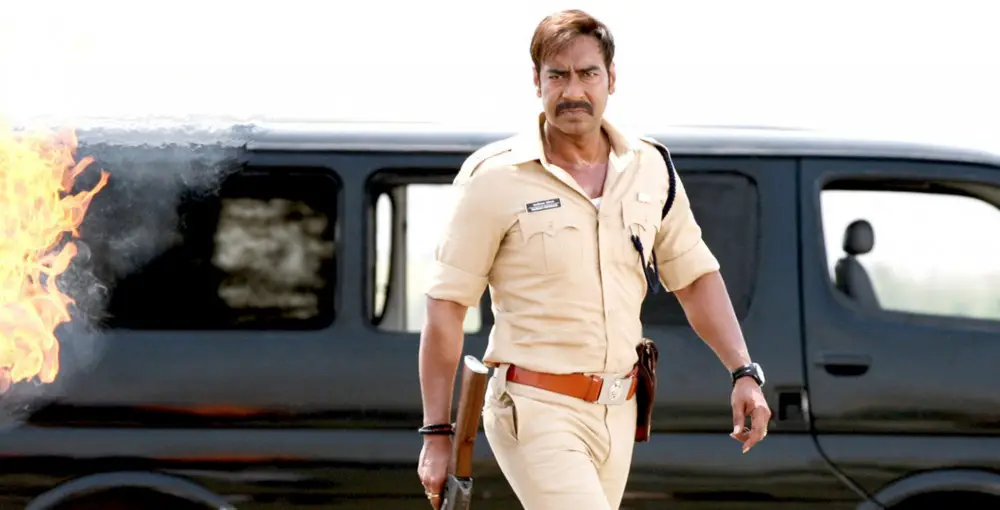 10. Golmaal 3
The movie's production design is quite good. Although the characters' styling makes them appear as though they were plucked from a clothing advertisement, Shetty was clearly going for the full entertainment experience with a dash of glitz. The jaw-dropping action choreography and stunts reveal one simple fact: Rohit Shetty hasn't yet stopped smashing, flipping, or blowing up actual authentic cars. There are plenty of old muscle cars in this film.