The horror genre has always attracted the Indian audience. These shows find a lot of takers who look for thrills and excitement. Horror shows become popular easily. In India, there are so many legends and myths to explore in this genre. Hence, it is not surprising that many good horror shows come up on television. Here is a list of the ten most well-known horror shows to be aired on Indian television.
1. Zee Horror Show
This show was the first show exclusively based on horror. It was a Ramsay Brothers presentation and aired from 1993 to 1997 on Zee TV. It gained immense popularity and set the trend for many such shows in the future. The show's format consisted of short horror stories, each spanning a few episodes. The stories were unique and interesting and featured many reputed actors like Archana Puran Singh, Pallavi Joshi, Pankaj Dheer, etc.
2. Aahat
Aahat was a very popular horror series on Sony Entertainment Television. It ran for many years, precisely 1995 to 2015. The show had six seasons and more than five hundred episodes. This was an anthology series, with each story bearing no link with the previous one. Many stars like Om Puri, Ashutosh Rana, Mandira Bedi, Shakti Anand, etc, have starred in Aahat.
3. Ssshhhh…Koi Hai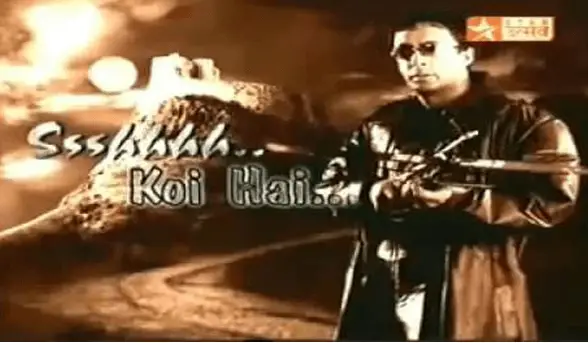 This show was a horror and thriller series that dealt with supernatural events. It featured stories about ghosts, spirits, demons, zombies, haunted places, etc. The show was quite in demand and ran from 2001 to 2010. The first season was aired on Star Plus, and the remaining two seasons were aired on Star One. Actors like Ronit Roy, Sunil Grover, Kamya Punjabi, etc, were a part of the show. The sequel of this show was called Ssshhhh…Phir Koi Hai.
4. Fear Files: Darr Ki Sacchi Tasvirein
This show was aired on Zee TV from 2012 to 2014. The show's format included the depiction of supernatural events and why and how they happened. The series provided information about the strange occurrences and tried to find an explanation for their cause. It starred actors such as Aashish Kaul, Megha Gupta, Manish Goel, etc.
5. Darr Sabko Lagta Hai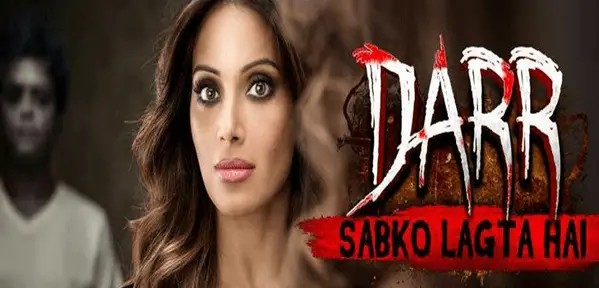 This show on &TV was hosted by Bipasha Basu in its first season. At the beginning of each episode, Bipasha was seen interacting with a person associated with the story about to be told in that episode. The story would then be told from their perspective. The show featured various scary stories having different explanations and supernatural instances. Actors like Sarika, Hiten Tejwani, Sachin Shroff, Kishori Shahane, etc, starred in the stories.
6. Mano Ya Na Mano
This is another horror show that was aired on Zee TV. Each story is this show featured different actors, locations, and happenings. The show had an episodic format that was quite interesting to watch. Every horror story was presented with a lot of details and thrills. Some of the actors who appeared in this show are Shefali Shah, Irrfan Khan, Tinu Anand, Sudhangshu Pandey, etc.
7. Raat Hone Ko Hai
Raat Hone Ko Hai was a show aired on the channel Sahara One. It began in the year 2004. The show featured several stories in the form of separate episodes. It featured possessed objects, people, haunted places, black magic, witchcraft, etc. Actors like Rati Pandey, Anup Soni, Rajat Kapoor, Amar Talwar, etc, have appeared on the show as characters from different stories.
8. Ek Thhi Naayka
Ek Thhi Naayka was aired as a promotional series for Ekta Kapoor's film Ek Thi Daayan. The series contained sixteen episodes, each featuring one very popular actress of Indian television. The stories featured witches, demons, ghosts, and evil spirits. Actors like Smriti Irani, Sakshi Tanwar, Ankita Lokhande, Kritika Kamra, Shweta Tiwari, Puja Gor, Aamna Sharif, etc, appeared as protagonists in the individual stories of this show.
9. Bhoot Aaya
Bhoot Aaya was a documentary horror show on Sony Entertainment Television. It started airing in the year 2013. The show aired in the form of episodes featuring horror stories and supernatural incidents. It explored the encounters that people had with the spirits of the other world. The show attempted to judge whether humans inherently believe in ghosts or not. Stories were told in the form of the experiences of common people with some supernatural aspect.
10. Khauff Begins… Ringa Ringa Roses
This show was a horror and thriller series aired on Life OK. The plot of the story surrounded a young girl named Maitri who has the belief that her father turns into a superhero and fights against evil spirits. The show featured Sameer Soni, Abigail Jain, Roshni Walia, etc. The show had many loyal viewers and fans. They were very disappointed when it was discontinued.