Sisters are those who share giggles, secrets, tears, memories and make big dreams together. This is the most adorable relation on Mother Earth, gifted by God. Our Bollywood Industry also has some cutest pairs of sisters known for their attachment. Here we are presenting the list of Top 10 pairs of cutest sisters.
1. Karishma-Kareena:
...
Daughters from the genius Kapoor family are known as the most well-liked sisters of Bollywood industry. This cute duo has the major age gap, but that doesn't make any difference in their sisterhood. Famous by the nicknames Lolo and Bebo, these two sisters secure the first position in the list of cutest sisters.
2. Shilpa-Shamita:
...
These two gorgeous Bollywood sisters share a true bond of affection. Shilpa is a talented Indian actress and winner of a U.K. TV Series; Big Brother Click to look into! >> Read More... is still active in Bollywood whereas Shamita took a pause from her acting career and opt the profession of interior designer.
3. Priyanka-Parineeti:
...
These days where Priyanka is one of the leading faces of the Bollywood and stepped in Hollywood as well, Parineeti has also acquired a special place for her in the Indian film industry. The intelligence, beauty, and personality of these bold sisters make them more admirable.
4. Kajol-Tanisha:
Lively Kajol is one of the renowned actresses of the Bollywood, and on the other hand, her sister Tanisha has to face a flop career. But still, both the daughters of Tanuja have a very cute and lovable relation between them.
5. Malaika- Amrita Arora Amrita Arora was born on 31st January 1981 in Chem >> Read More... :
Contradictory fashion divas, "The Arora Sisters" are famous for their unique taste of fashion. Elder one has a provocative and tempting style and remains in touch with media for her professional life. On the other hand, younger sister had a touch of elegance and sophistication and known for Bollywood parties and social media.
6. Katrina-Isabel: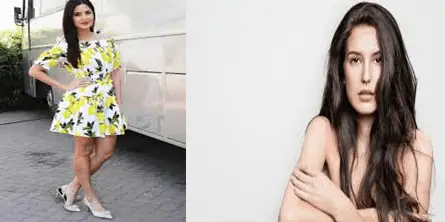 As name sounds, this lovely duo of Katrina and Isabel is very famous in B-Town. 'Katrina,' most searched name on Google in 2K11 whose journey of life starts with her birth in Hong Kong and continues through China, Japan, France, England and finally she found her place in Mumbai. The Heartbeat of many youngsters is one of the biggest and busiest actresses in Bollywood. While Isabel has to resolve the mystery of her beautiful future with the movie, 'Dr. Cabbie.'
7. Sonam-Rhea:
Bollywood's legendary star Anil Kapoor Anil Kapoor was born on 24th December 1956 in Mumb >> Read More... give two gemstones to the Bollywood and Fashion Industry, named Sonam and Rhea. Sonam is well-known for her classy dressing style and very close to her father. For films like Aisha and Players, Rhea styled her father and sister. The Kapoor family becomes the synonym of elegant styling.
8. Shruti-Akshara:
Multi- Hassan sisters, Shruti and Akshara are very close to each other. Shruti Hassan's debut movie was ' Hey Ram Click to look into! >> Read More... ' (2000) while as an adult her first movie was ' Luck Click to look into! >> Read More... ' (2009). Akshara made her debut with 'Shamitabh.' Shruti is also a singer-composer while on the other hand assistant director Akshara was active behind the screen.
9. Gauhar-Nigar: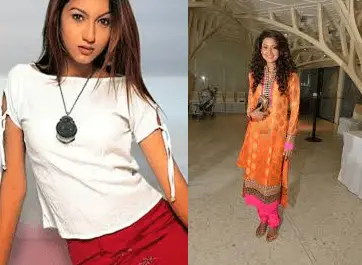 Glam namely Gauhar and Nigar made their debut in 2009 with "Rocket Singh" and in 2011 with "The Khan Sisters" respectively. "Khan Sisters" failed to impress viewers even after imitating Kardashians, in desi style. Gauhar has also won the prominent reality show, Big Boss. Siblings have been involved in an alternate process of argument and then patching up. They have to go a long way.
10. Riya-Raima: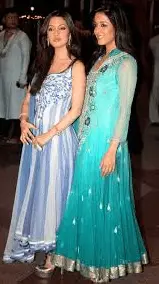 Moon Moon Sen's pretty daughters Riya and Raima are well-known faces of B-Town. The Bengali girls are sister-cum-friends. Both the sisters are similar except Riya is introvert, and Raima is extrovert, but on screen, they have played contradictory roles, Riya evolves as bold and glamorous while Raima enacts shy and solitary roles.