It is very easy to make somebody cry or make someone restless from an action scene. But to make people laugh at the right time is the real job. Our Hindi movie industry thrives largely on comedy and comedians. From the beginning of cinema and till date, people have loved them and looked forward to their works. All it takes to impress the audience is to behave all weird and crack jokes at perfect timings.
1. Kader Khan Kader Khan was born on 12 November, 1937 in Kabul, >> Read More...
Pick any movie of Govinda, and you are sure to find him. He was a prominent face of every comedy movie in the 90s. His heavy baritone complimented perfectly to the goofy characters he played. Even though he has acted in over 300 films, he got the Filmfare Award only four times.
...
2 Johnny Lever Johnny Lever is an Indian comedy actor who came to >> Read More...
He is an absolute entertainer. He has worked with every A-list actor. His comic timings and expressions can never go wrong. He is also India's first stand-up comedian. He has done over 500 movies and is still giving brilliant performances. He is one of the most respected actors and has a huge fan following. He has won many awards for his contribution to the industry.
...
3. Keshto Mukherjee Keshto Mukherjee was an Indian actor. He is specia >> Read More...
...
He was a 70's performer who specialized in comic drunkard roles in Hindi and Bengali films. His teaming with iconic director Ritwik Ghatak Ritwik Ghatak was born in Dhakka, East Bengal now >> Read More... gave the audience memorable scenes. He died in 1982 but gave us beautiful pieces of art through his acting before his demise.
4. Sanjay Mishra Sanjay Mishra is an Indian comedian, most famous f >> Read More...
...
We now know him mostly because of the pivotal roles he played in most of the Rohit Shetty Rohit Shetty is a famous Director in Bollywood who >> Read More... movies. He has always given such spectacular performances like he did in 'Ankho Dekhi,' ' Golmaal Click to look into! >> Read More... ,' and 'All The Best.'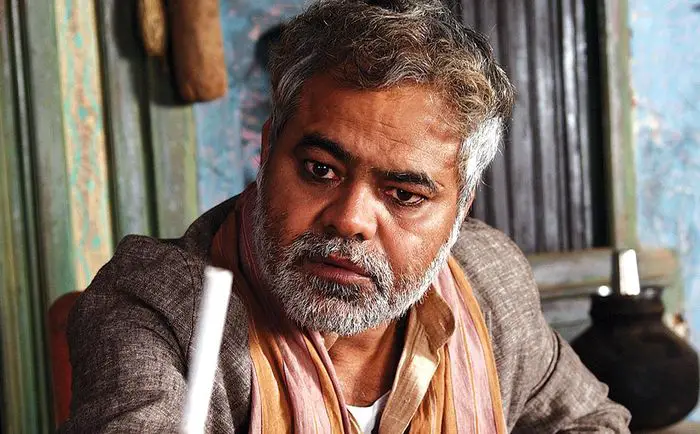 ...
5. Mehmood Ali Mehmood Ali is one of our greatest comedian actors >> Read More...
He was an Indian actor, singer, director, and producer whose career expanded for over more than four decades. He was the king of comedy in the 1960s. The plaudits were more for his unique Hyderabadi-Urdu accent in comic roles. His versatility was alluring to the audience and till today attracts cult Hindi movie lovers.
...
6. Asrani
...
Asrani is a comedian and actor whose career has covered over five decades and he has done 350 Hindi films and 35 Gujarati films. Every role of his till date is worth watching.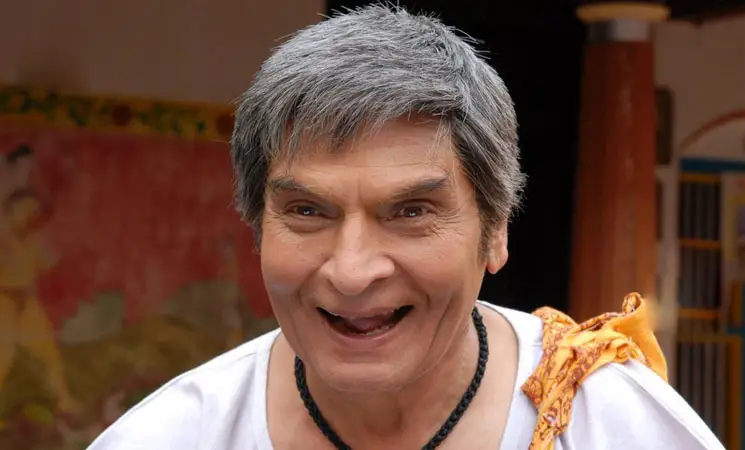 7. Tun Tun Tun Tun is one of the greatest funny woman comedia >> Read More...
She was a comedian and playback singer. She was called Hindi movies' first ever comedienne.
8. Ashok Saraf Ashok Saraf was born on 4 June 1947. This popular >> Read More...
One of his most memorable works is in Rakesh Roshan's 1995 hit thriller ' Karan Arjun Click to look into! >> Read More... ' as the goofy 'Munshiji.' He worked in many films and television serials like 'Hum Paanch.'
9. Javed Jaffrey
He is an actor, voice actor, dancer, and comedian. He won the IIFA for best comedy role in ' Salaam Namaste Click to look into! >> Read More... ' in the year 2006.
10. Paresh Rawal The Padma Shri award winner who shot to fame with >> Read More...
I don't need to say much about this superb versatile actor. Each and every role of his, be it ' Hera Pheri Hera Pheri is a comedy based TV show which came on >> Read More... 's 'Babu Rao' or the rebel in 'O.M.G' or even the paternal uncle in 'Athiti Tum Kab Jaoge,' was done very well. Even though he started off in Bollywood with negative roles, comedy gave him the real success.