1. Maa Da Laadla Bigad Gaya (Dostana)
The song Maa Da Laadla Bigad Gaya from the movie Dostana is given by Master Saleem Master Saleem is the well-known singer behind Boll >> Read More... under Dharma Productions. The song depicts the unusual relationship between Abhishek Bachchan Abhishek Bachchan, or Abhishek Srivastava, is a ve >> Read More... and John Abraham Like some of our sexy stars, John Abraham has had >> Read More... . It is a song that highlighted the misery of a mother whose son fakes homosexuality.
...
2. Pyaar Karke Pachtaya (Pyaar Ke Side Effects)
This song describes the emotions and feelings of a person that changes after his marriage. It shows the pros and cons of a marriage and how a marriage affects the life of a person. This song was sung by Labh Janjua Labh Januja is a talented Bhangra singer. Born in >> Read More... ; it is loved by most of the young love birds as it creates a comedy scenario.
...
3. Cheel Cheel Chilake (Half Ticket)
Legendary actor-singer Kishore Kumar Kishore Kumar is an Indian playback singer, who ha >> Read More... has sung this song in the movie Half Ticket in the year 1962. In this song, Kishore Da fakes being a toddler for his train journey. Even after so many decades since the release of the movie, the song is still evergreen.
...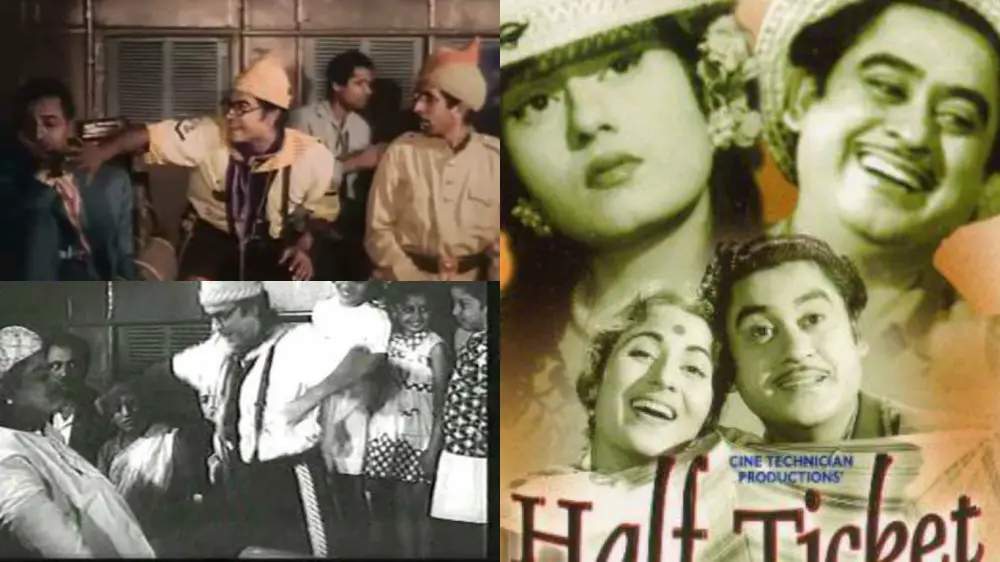 4. Ek Chatur Naar (Padosan)
The movie Padosan was released in the year 1968. The song depicts a musical battle between the two legends Mehmood and Sunil Dutt Sunil Dutt was a great actor, director, producer, >> Read More... to impress Saira Banu When Saira made her debut in film Junglee, she was >> Read More... . In this movie, Sunil Dutt fakes to have a good voice and uses Kishore Da, a brilliant singer to impress the love of his life. It seems more to be a comedy love battle.
...
5. Bloody Khooni Monday ( Go Goa Gone Click to look into! >> Read More... )
...
This song is sung by Arjun Kanungo "Arjun Kanungo is an Indian singer, composer, acto >> Read More... , Suraj Jagan In the past decade, the jingle industry has made g >> Read More... , and Priya Panchal in the movie Go Goa Gone. This movie relates more with the people of the age group 18 to 25. Also, it describes the torture of work that every individual faces during Mondays after an enjoyable weekend. This song is sung in a funny tone to reduce the stress during Mondays.
...
6. Pyaar Ki Pungi Baja Ke ( Agent Vinod Click to look into! >> Read More... )
It is a light hearted, comedy, love song. It is different from other songs. It was sung by a combination of few amazing singers such as Mika Singh Mika Singh is an actor, singer, stage presenter an >> Read More... , Amitabh Bhattacharya Amitabh Bhattacharya is a popular Bollywood singer >> Read More... , Nakash, and Pritam. Fusion of these famous voices made it more interesting for people to listen.
...
7. Mere Angne Mein Mere Angne Mein is an Indian comedy-drama TV serie >> Read More... (Laawaris)
In the song, Mr. gives various hilarious examples and has only one question 'Mere Angne Mein Tumhara Kya Kaam Hai?' He also dresses up like a female to express his viewers and to entertain the audience in the party. The movie stars Amitabh Bachchan, Raj Babbar Raj Babbar is an actor turned politician. He is re >> Read More... , Zeenat Aman Zeenat Aman is a trendsetter and the most versatil >> Read More... , and Om Prakash Om Prakash was an Indian character actor who never >> Read More... .
8. Sar Jo Tera Chakraye (Pyaasa)
This song was given by one of the legendary singers of India, i.e., Mohammad Rafi in the movie Pyaasa. It depicts a head massager that enjoys his life giving head massages to every kind of head. It was portrayed that even though he was not rich, he was happy with his life because he was happy with his job. The film showed him as someone who can give relief from any kind of stress through his simple head massage.
9. Muthu Kodi Kawari Hada ( Do Phool )
This awesome comedy song is sung by Mehmood in the movie Do Phool. It is a Tamil song. Despite it being a remake, people find it catchy and often listen to it. The term Muthu refers to kiss and kodi means give, while Kawari Hada is just used for rhyming it. In this song, he tries to kiss Rama Prabha She was born on 5th may 1947 in a town named madan >> Read More... .
10. Eena Mina Dika (Aasha)
Kishore Kumar and Asha Bhosle Asha is considered to be the second greatest femal >> Read More... were the singers of song Eena Mina Dika. It is a creative approach, as the idea behind its lyrics was drawn from children who were playing outside studio. It is an amazingly funny rock music loved by large number of people.