Is it necessary to continue the legacy of our parents? No, isn't it! Some star kids have chosen a unique career path and achieved fame, but not from Bollywood. As they have successfully achieved their goal, here are some Bollywood star Daughters who hate acting.
1. SHAHEEN BHATT
...
The sister of the most talented actor Alia Bhatt Alia Bhatt is a trendsetting actress from Mumbai, >> Read More... and the daughter of Mahesh Bhatt Filmmaker Mahesh Bhatt created a niche for himself >> Read More... , Shaheen Bhatt Shaheen Bhatt is an Indian Writer. She works in th >> Read More... never liked the film industry. She likes to write, and she is a well-known writer. She has written many books, including I've Never Been (Un) Happier.
2. RIDDHIMA KAPOOR SAHANI
...
The sister of the most dashing and handsome actor Ranbir Kapoor Ranbir Kapoor is a noted Indian film actor. He was >> Read More... and the daughter of 90s famous actors, Rishi Kapoor Rishi Kapoor is an actor born in the prominent Kap >> Read More... and Neetu Kapoor, Riddhmia Kapoor Sahani never wanted to be in the acting field. She is famous for her interior design as she is professional.
3. RHEA KAPOOR
...
The film producer and the popular fashion designer Rhea Kapoor Rhea Kapoor is an Indian Film producer in Bollywoo >> Read More... has always preferred to be out of the industry. She is the sister of the Sonam Kapoor Ahuja and daughter of Anil Kapoor Anil Kapoor was born on 24th December 1956 in Mumb >> Read More... . She is also the co-owner of the brand Rheson, and her company is on high-peak.
4. NYSA DEVGN
...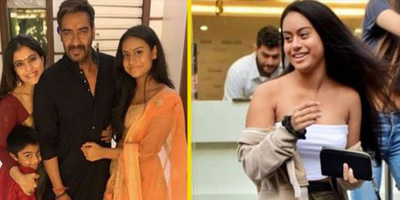 It is hard to believe that Nysa Devgn The 20th day of April of 2003 was the most memorab >> Read More... , the daughter of the Ajay and Kajol, does not want to have her career in the Bollywood industry. She mostly hides her face in front of the camera. She is studying at the well-known United World College of South East Asia in Singapore. Nysa Devgn has her different plans as she wants to work on some other field.
...
5. SHWETA BACHCHAN NANDA
...
The very pretty and charming Shweta Bachchan Nanda has never made her luck in Bollywood. She is the daughter of 90s famous actors Amitabh Bachchan and Jaya Bachchan Born on 9th April 1948 Jaya Bachchan is an Indian >> Read More... and the sister of Abhishek Bachchan Abhishek Bachchan, or Abhishek Srivastava, is a ve >> Read More... . She was the former model and had her first modeling was in September 2006. Shweta Bachchan Nanda has also published her debut novel Paradise Towers with Harper Collin. She is a journalist and has worked with NDTV news channel and hosted the Next Generation series on NDTV news channel.
6. ALAVIAA JAFFREY
...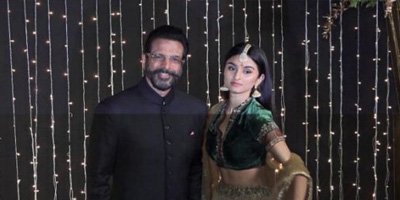 Alaviaa Jaffrey is the daughter of Javed Jaffrey. Alaviaa Jaffrey is famous for her social media and has many followers. She has a good dressing sense, and she loves to share her gorgeous photos. Sadly, Alaviaa Jaffrey does not want to be an actress and work in movies. She also got many film offers, but she denied them all.
7. AALIYAH KASHYAP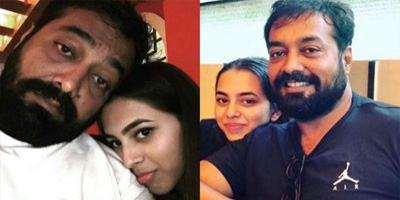 Aaliyah Kashyap Expecting upcoming Bollywood Actress and the most >> Read More... , the daughter of the famous movie director, writer, and film producer Anurag Kashyap Born on 10th September 1972, Anurag Kashyap has es >> Read More... has always been away from the limelight. Although she has many followers on her social media account and her beauty looks are so awesome that one will surely follow her. Comparatively, she is flawless and way more beautiful than the others. She is also the best friend of the actor, Janhvi Kapoor's sister Khushi Kapoor Khushi Kapoor needs no introduction in Bollywood. >> Read More... .
8. KRISHNA SHROFF
Krishna Shroff The adorable dame Krishna Shroff is the daughter o >> Read More... , the daughter of Jackie Shroff Intro: Jackie Shroff is a well known Bollywood act >> Read More... , and the sister of Tiger Shroff Jai Shroff or popularly known as Tiger Shroff is a >> Read More... is the producer and the Director of many films in Bollywood. She is very punctual about her work, and she also has a good physique, which makes her different from another actress. Eventually, she does not want to be an actress but to be a good director. Krishna Shroff is also the basketball coach.
9. TRISHALA DUTT
We all know the stunning actor Sanjay Dutt July 29, 1959, was the day when the two legends of >> Read More... from Muna Bhai MBBS movie, which was just as cool as him. But the daughter of Sanjay Dutt, Trishala Dutt Trishala Dutt is an Indian Entrepreneur. She was b >> Read More... , is different from her father. She does not want to be an actress or do any acting. Trishala Dutt is a psychotherapist and the founder of Dream Tresses Hair Extensions in New York Click to look into! >> Read More... . She is also an entrepreneur.
10. SUNAINA ROSHAN
Sunaina Roshan Sunaina Roshan is the daughter of Rakesh Roshan an >> Read More... , the sister of one of the world's most handsome men, Hrithik Roshan Hrithik Roshan with his unimaginable dance moves i >> Read More... and the daughter of Rakesh Roshan Rakesh Roshan Lal Nagrath is the original name of >> Read More... , she just prefers to be out of the Bollywood limelight. However, Sunaina Roshan is a famous novelist, and she has written books like To Dad With Love. She loves to write, and as she is the blogger also. Sunaina Roshan is an Indian producer with many hit movies.