Everybody is a fan of Bollywood actors and actresses, but we never knew some details about them. Here are the Top 15 actors and their real names which are different from their Industrial names.
1. Tiger Shroff Jai Shroff or popularly known as Tiger Shroff is a >> Read More...
...
The astonishing actor Tiger Shroff is well-known for his acting and his original stunts during the movies. He also does Martial art, but very few know his real name. His father, Jackie Shroff Intro: Jackie Shroff is a well known Bollywood act >> Read More... , had given the nickname ' Tiger Click to look into! >> Read More... '. Tiger Shroff's real name is Jai Hemant Shroff.
2. Kiara Advani She is an Indian film star born on 31st July, 1992 >> Read More...
...
We all loved Kiara Advani as Preeti in Kabir Singh film along with the co-star Shahid Kapoor Shahid Kapoor also identifies as the name Shahid K >> Read More... . Kiara Advani the very beautiful and stunning actress of Bollywood. Well, Kiara's real name is Aaliya Advani. This name was suggested by Salman Khan Salman Khan is a very famous Indian actor and a pr >> Read More... because the name Alia was already present. So, to not get confused Salman asked Aaliya to change her name before getting into Bollywood.
3. Ajay Devgan Ajay Devgn is an Indian film actor. He is perhaps >> Read More...
...
The dashing and handsome hero Ajay Devgn's name is as perfect as his personality. But,  Ajay Devgn's real name is Vishal Veeru Devgn. He had given a recent blockbuster movie called Tanhaji, which released in the year 2020.
4. ' Prabhas Prabhas is one of the favorite heroes of the Andhr >> Read More... '
...
The Telugu movie actor Prabhas got internationally famous with his acting in 'Baahubali' movie. His recent movie was ' Saaho Click to look into! >> Read More... ' with co-star Shraddha Kapoor Shraddha Kapoor, born on March 3rd, 1989, is a you >> Read More... which was also the blockbuster film. His real name is Uppalapati Venkata Suryanarayana Prabhas Raju. Prabha's real name is too long and that's why he has to change it.
...
5. ' Rajinikanth 'Rajinikanth' is the name that is known in >> Read More... '
...
Rajinikanth is the greatest and popular for his Tamil and Hindi movies. He is one of the legendary actors in Indian cinema. His latest blockbuster movies are Sivaji, Robot, etc. After Jackie Chan, the highest-paid actor in Asia, was Rajinikanth. Most of the people don't know his real name and it is Shivaji Rao Gaekwad.
6. Shilpa Shetty A model turned actress, producer, entrepreneur and >> Read More...
...
Our fitness freak Shilpa Shetty is not only a Bollywood actor but also a Businesswoman. She has many award-winning films, including one for best supporting actress in the film 'Baazigar.' She played a leading role in the movie Mai Khiladi Tu Anari, where she was seen in a dual role. Her most famous item song was UP Bihar Lutne which, is still on the top list. Her real name is Ashwini Shetty. She changed her name to Shilpa, as her mother told her to change her name before coming to the Bollywood industry.
7.
Akshay Kumar, the son-in-law of the very famous actor Rajesh Khanna Born as Jatin Khanna on 29th December 1942, the ch >> Read More... , is much popular for his acting. He is an Indian with Canadian citizenship. He has done hundred-plus films in Bollywood and has won several awards for the same. He has also received Padma Shri. Akshay Kumar's real name is Rajiv Hari Om Bhatia.
8. John Abraham Like some of our sexy stars, John Abraham has had >> Read More...
John Abraham is known for his flawless physique as he is the most good looking hero in Bollywood. He was also a former model and, his first film was Jism in 2003, for which he received Filmfare's best debut award. His real name is Farhan Abraham.
9.
Amitabh Bachchan is the greatest and honorable actor in Bollywood. He is also known as Big B Click to look into! >> Read More... , but, he was born as Inquilaab Srivastava in Allahabad. He has contributed to more than two-hundred films. He is also a former politician, playback singer, television host, film producer, etc.
10. ' Tabu Tabu is a wonderful gift to the Indian cinema. She >> Read More... '
Tabu has not only worked in Bollywood but also in Telugu, Tamil, Malayalam, Bengali and Marathi films. She was born and bought up in Hyderabad. Her real name is Tabassum Fatima Hashmi. She received Padma Shri in 2011.
11. Sunny Leone Sunny Leone, a famous porn star, has recently ente >> Read More...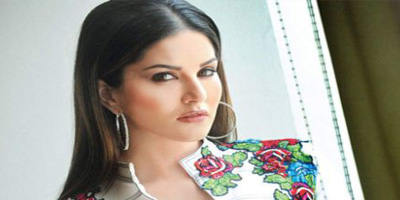 Sunny Leone has always appeared in Indian films but, officially, she is a Candian. She is an actress in films like Jism 2, Ragni MMS 2, Ek Paheli Leela Click to look into! >> Read More... , etc. Her real name is Karanjit Kaur Vohra. She has also hosted the Indian reality show Splitsvilla and was a part of Bigg Boss Bigg Boss Tamil is the Tamil language version of t >> Read More... season 5
12.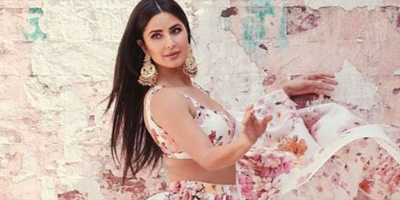 The British actor, Katrina Kaif, has worked in many Hindi films and she is one of the highest-paid actresses. She was born in Hong Kong and then she moved to London. She has started her Bollywood career after getting into the Modeling and her real name is Katrina Turquotte.
13. ' Rekha Rekha is probably among the most renowned and well >> Read More... '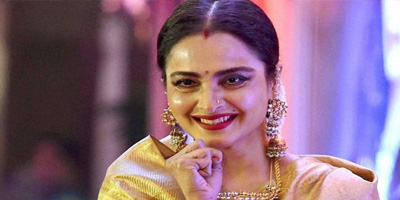 A beautiful actor Rekha is one of the finest actresses in Indian cinema. She has received Padma Shri, and she started her career as a child actress in Telugu films. She received the first Filmfare award for the best actress for the film Khubsoorat. Her real name is Bhanurekha Ganesan.
14. ' Govinda Govinda is a popular Bollywood star who is known f >> Read More... '
Govinda Arun Ahuja, known as Govinda, has worked hard to get famous and fame in the Bollywood industry. He is a former politician, actor, comedian, and dancer. He is considered a mass entertainer and a successful actor in Bollywood. He is voted as the tenth greatest star of the screen in a BBC news online poll.
15. Aamir Khan Aamir Khan or Mohammed Aamir Hussain Khan is Bolly >> Read More...
Mohammed Aamir Hussain Khan is the real name of Aamir Khan, is multi-talented and known for his acting, producing, directing, writing, singer, etc. He is awarded Padma Shri, Padma Bushan, National Treasure Of India, Government Of China, etc. He has been described by Newsweek as the biggest movie star.