The Bollywood industry is full of different people. Some cruel incidents happened in the industry, which made everyone shocked. Some actors or actresses crossed their limits and have done some bad things. They became the reason for their fellow's death. Here is the list of some Bollywood celebrities who were investigated in murder mysteries.
1. Rhea Chakraborty Recently been appraised for his role in Sonali Cab >> Read More... in Sushant Singh Rajput Sushant Singh Rajput is one of the famous Indian t >> Read More... case:-
...
Rhea Chakraborty is a famous actress and worked in Hindi movies. Her first Bollywood debut was with the movie Mere Dad Ki Maruti. In April 2019, she met the actor Shushant Singh Rajput, and they both started dating each other. In September 2019, she founded the Artificial intelligence company called Vividrage Rhealityx in partnership with Sushant. After that, they moved into a new apartment in December 2019 and lived together. In June 2020, Sushant was found hanging on the ceiling fan in his apartment. On 25 July, Sushant's father filed an FIR against Rhea and her brother over the allegations of Money laundering through Sushant's bank. He said that Rhea was the reason for Sushant's Suicide as she mentally tortured him. The Supreme Court of India allowed a CBI investigation on 19 August. The NCB( Narcotics Control Bureau) arrested Rhea on 8 September as she supplied Marijuana to Sushant. On 7 October 2020, she was released on bail after spending one month in jail.
2. Sooraj Pancholi Sooraj Pancholi is the new chocolate face hero who >> Read More... in Jiah Khan Jiah Khan was a British-American actress, singer >> Read More... case:-
...
Jiah Khan is an Indian-American actress who mainly appeared in Bollywood movies. Her famous movies are Ghajini, Houseful, Nishabd, etc. On 3 June 2013, she was found hanging on the ceiling of her room. After her funeral, there was a 6-page suicidal note found, which directly indicated towards her boyfriend, Sooraj Pancholi, and mentioned a recent abortion. On 10 June 2013, Sooraj was taken into police custody and released on bail. On 3 July 2013. After a year of her death, the court allowed the CBI investigation against Sooraj Pancholi. Jiah Khan's mother, Rabia, hired a British forensics expert Jason Payne-James. On 20 September 2016, James reports proved that there were marks on her face and neck, which indicates that it wasn't a simple suicide. In January 2017, the prosecutor requested charges of sexual assault and murder against Sooraj Pancholi. On 31 January 2018, Mumbai Court charged Sooraj Pancholi with abetting Jiah Khan's suicide.
3. Sajid Nadiadwala Sajid Nadiadwala is undoubtedly one of the most in >> Read More... in Divya Bharti Divya Bharti was an Indian film actress and model, >> Read More... murder case:-
...
Divya Bharti was a popular 90s actress and was one of the most beautiful in the Bollywood industry at that time. She died on 5 April 1993. She fell from the balcony of her apartment, located in Mumbai. Several theories circulated about her mysterious death. One of the suspected persons was her husband Sajid Nadiadwala, whom she married on 10 May 1992.
4. Salman Khan Salman Khan is a very famous Indian actor and a pr >> Read More... in Hit-and-run case:-
...
Salman Khan, one of the superstars of Indian cinema, worked in hundreds of movies. On 28 September 2002, his car crushed four laborers sleeping on the sideway in Bandra. He was arrested and released on bail. On 7 October, he was arrested again, and after 17 days, he was released from jail. Finally, after 13 years, the Mumbai court acquitted all criminal charges against him as there was no exclusive proof.
...
5. Maria Susairaj Maria Susairaj is an Indian actress who worked for >> Read More... in Neeraj Grover case:-
...
Maria Susairaj is a South Indian film actress and Neeraj Grover is the television executive working for Synergy Adlabs, a Mumbai based production house. In May 2008, he found dead, for which Maria and her boyfriend, Lieutenant Emile Jerome Mathew, were found guilty and arrested. On 6 May 2008, Neeraj went to Susairaj's new apartment to help her settle. While Maria received the call from Jerome, he heard Grover's voice behind her and reached her apartment. An ugly fight happened between Jerome and Neeraj took place, which led to the murder of Grover. Jerome stabbed a knife on his neck in the presence of Maria and cut his dead body into 300 small pieces. After the investigation of Mumbai police, they both found guilty, and Maria Susairaj was sentenced to 3 years and Jerome sentenced to 10 years in jail. The famous director, Ram Gopal Varma Ram Gopal Varma is a famed Indian film director an >> Read More... , made a movie, Not a , which is based on this case.
6. Nadeem Saifi Nadeem Saifi is one of the musical composers from >> Read More... in Gulshan Kumar Born on 5th May 1956 to a Punjabi family, Gulshan >> Read More... case:-
...
Nadeem Saifi is a music composer in Bollywood films. He was inquired for the murder of Gulshan Kumar, an Indian film music producer, and the founder of the T-series music label. He was shot dead when returning from Mahadev Mandir, Andheri West, Mumbai, on 12 August 1997. He was shot 16 times, and his driver was shot in both legs as he tried to save Gulshan Kumar. The police inquired the music composer Nadeem Saifi for the murder due to some personal dispute with Gulshan. On 29 April 2002, Abdul Rauf Merchant (known as "Raja") confessed that he was the murderer and got a contract from underworld don Dawood Ibrahim. Later, the associate of Don Abu Salem denied the involvement of Nadeem Saifi on Television.
7. Rahul Raj Singh Rahul Raj Singh is an Indian producer and an actor >> Read More... in Pratyusha Banerjee Pratyusha Banerjee was a gorgeous Indian actress. >> Read More... case:-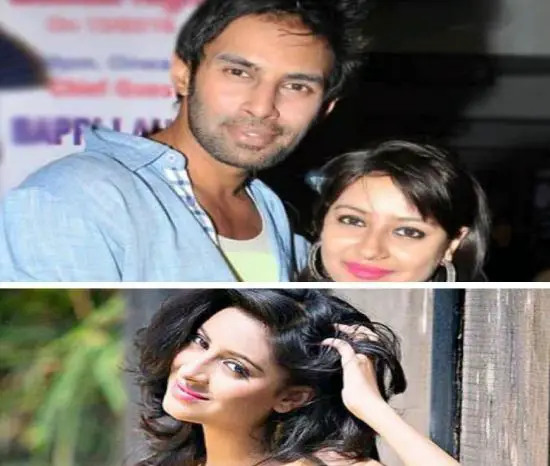 Rahul is an Indian television actor, who has worked in many dramas. He was in a relationship with the television actress Pratyusha Banerjee, famous for her role Anandi in . She was a successful actress. She was found hanging on the ceiling fan on 1 April 2016. It was suspected that her boyfriend forced her to involve in some illegal activity. Her last call recording heard her saying she was upset with her boyfriend.
8. Lavina Bhatia in Kunal (Kunal Singh) was a yesteryear actor, who has pred >> Read More... case:-
Lavina Bhatia is a famous actress, who has worked in several movies. Actor 'Kunal' has a successful acting career and mainly appeared in Tamil movies. He was found hanging from the ceiling in his apartment on 7 February 2008 and Several bruises were seen on his dead body. His friend Lavina Bhatia was present when the incident happened and she was the one, who called the police. She was arrested and held in police custody till 26 November. Later she proved innocent and was released on bail.
9. Gautam Vora in Viveka Babajee The stunning Mauritian model Viveka Babajee had be >> Read More... case:-
Viveka Babajee is a famous star from Mauritius, who worked in the Bollywood industry. She won the title of Miss Mauritius World in 1993. She involved in the Manila Film Festival scam in 1994. On 25 June 2010, she was found hanging in her apartment, located in Bandra. A note found beside her body in which she wrote," you killed me, Gautam Vohra," and reports said that she was depressed after her breakup with Gautam Vora. In 2012, Gautam Vora was arrested by Mumbai Police Click to look into! >> Read More... .
10. Omar Pathan in Archana Pandey case:-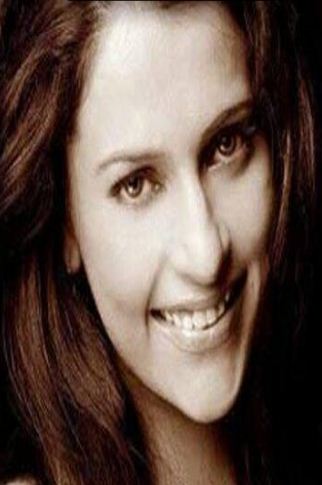 Archana Pandey is a famous model who worked in the Bollywood industry. She also starred in many South Indian movies. On 29 September 2014, she was found hanging from the ceiling fan, and a note was found. She stated that her boyfriend, Omar Pathan is the reason for her death. Later Mumbai police arrested him.