Tik Tok is the most used application in India since 2018. It has given many hidden stars to the world and it is the platform where the common people get an opportunity to show their talents. Some people got famous overnight with lots of hard work and their contents are Praised worthy. Some tiktokers aren't limited to the videos but also entered the Bollywood industry with their incredible talents. They released Superhit songs which are sung by famous singers and they also gained millions of followers worldwide. Here is the list of some tik tok stars who got famous and performed various superhit songs.
1. FAISAL SHEIKH
...
Faisal Sheikh, officially known as Mr. Faisu, is an outstanding tik tok star and he is the first Indian tiktoker who had millions of followers on tik tok. He started to make videos with his team 07 which contains 5 members and their special bond is worth praising. He worked hard and now he is known as a model, social media influencer, and actor who performed many songs. He received many awards for social media influencers. His chemistry with Indian television star, Jannat Zubair is liked by the audience and they both worked in the super hit song Tere Bin Kive and fruity lagdi hai. He loves bike riding and does many stunts. His career is on a great path and he had a successful journey ahead in Bollywood.
2. RIAZ ALY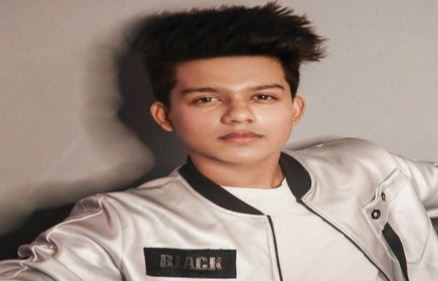 ...
Riaz Aly is a famous tik tok star and has millions of fans on tik tok as well as Instagram. He was loved for his hairstyle and lip-sync. His collaboration with Faisu and other famous tiktokers made everyone fall in love with his videos. He made many songs with television star Avneet Kaur Avneet Kaur was born on 2002 Jalandhar, Punjab. Sh >> Read More... and songs which were sung by Neha Kakkar Neha Kakkar is a prominent Indian comedian and pla >> Read More... . His songs are Pahadan, Gucci, Superstar, Shopping, etc. He is 19 years old and at a small age, he has had a lot of success.
3. HASNAIN KHAN
...
Hasnain Khan is the popular tik tok star and a member of team 07. His personality and eye color, which is green made everyone crazy. He got a lot of fame through his videos and worked in many songs such as Dil Yaara Ve, Meri Ghalti, etc. He loves his family and wants to be an actor.
4. ARISHFA KHAN
...
Arishfa Khan Arshifa is an Indian actress and model, who was bo >> Read More... is a beautiful tik tok star and famous for her expressions and lip sync in each video of her. She loves Shayari and has millions of followers. She was included in the list of famous tik tok stars. Her behavior towards her fans is polite and she shot some super hit songs such as Yaara, opposite Manjul Khattar Tik Tok, earlier known as Musical.ly, has given ou >> Read More... . It was her first video and was quite famous. Her other songs are Tere mere Darmiyan, Yaara 2, Emptiness, etc.
...
5. SAMEEKSHA SUD
...
Sameeksha Sud Sameeksha Sud was born in Patiala. She is an Elect >> Read More... is the TikTok who also worked as a small role in some dramas. She is famous for her tik tok videos which contain different contents and her two best friends, Bhavin and Vishal Pandey Vishal Pandey is a Social Media Influencer. He gai >> Read More... are always with her in a maximum of videos. These three are famous for the title Teen Tigada. She performed in many songs such as Tu Bhi Royega, Mai Ye Haath Jo, Raanjhan Ve, etc.
6. NAGMA MIRAJKAR
...
Nagma Mirajkar Bio coming soon... >> Read More... is a famous tik tok star and her videos are based on dance. She loves dancing and make-up which leads her to gain millions of followers. Her dance steps are quite impressive and everyone praised her for different contents. She performed with her boyfriend Awez Darbar Awez Darbar is a choreographer and a social media >> Read More... , who is also a great dancer and a choreographer. Her famous songs are Whatsapp, Mera Mehboob, etc.
7. GARIMA CHAURASIYA
Garima Chaurasiya is famous for her first video on a rap song Bahut Hard, which made her famous overnight. She is loved for her dance skills and lip-sync. Garima worked in many superhit songs such as Mashaallah, Munda Baimaan, etc. Her bond with her best friend, Rugees Vini Rugees Vini is an Indian social media content crea >> Read More... is loved by everyone and their videos got millions of likes.
8. MANJUL KHATTAR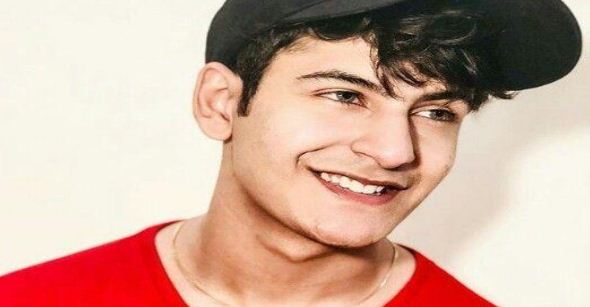 Manjul Khattar is a famous personality and has millions of followers. After the hard work on making videos he got famous and people loved to watch his videos which contain different contents. He first performed in the song Mujhe Kaise Pata Na Chala with the gorgeous tik tok, Rits Badiani. Their chemistry is adorable and they both reappeared in the sequel of Tujhe Kaise Pata Na Chala. Their song Awara Shaam is the most-watched video of them and they both look fabulous.
9. RITS BADIANI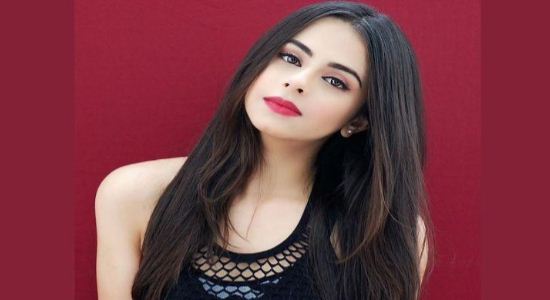 Rits Badiani is the beautiful and talented tik to star. She has a beautiful face and her videos are adorable. She first worked with tiktoker Manjul Khattar in songs Tujhse Kaise Pata Na Chala and Awara Shaam. Her performance is mind-blowing in every song and she made her first Bollywood debut in the movie Chaman Bahar, opposite Jitendra Kumar Jitendra Kumar is an Indian actor. He was born on >> Read More... , and also appeared in a small role in the movie Airlift, opposite .
10. AWEZ DARBAR
Awez Darbar is a famous tiktoker and a great Dancer. He recently opened his dance workshop and teaches everyone, being a choreographer. He makes video content. He makes contents like social issues, funny, dance, culture, etc. He mostly appeared with his girlfriend and tiktoker, Nagma Mirajkar. His first song is Mera Mehboob and his other songs are Kisi Air Naal, Tu Yaad Aya, etc.