While everyone believes that working in the Hindi film industry is a cake walk for a star kid, I am sure after taking a look at this article you will find this notion to be false. In spite of having the genes of the stars that can make you, laugh and cry with their acting, their kids failed to succeed in Bollywood. Despite having a family member who is prominent in the industry, they are unable to impress the audience and critics much. They struggle to be recognized in the Bollywood industry. While the parents had a fan following across the globe, their kids lacked the attention of the public.
Even though Abhishek is the son of the legendary actor Amitabh Bachchan, he failed to reach people's heart. Abhishek aka Junior B is one of those who couldn't make it big even with his family's legacy. He cut the line of above-average and tried his luck in many films without giving up. Yet, he has not lived up to his father's name. He made his debut in 2004 with J.P Dutta's war drama "Refugee" with a lot of fanfare and anticipation as he is a star kid, but the film tanked at the box office. But after this, in 2005 he bagged many big hits like ' Dhoom,' ' Bunty Aur Babli,' and ' Run'. Later, after starring as a lead actor, he played a supporting actor in several movies like ' Yuva,' ' Sarkar', etc. Despite giving many super hits, his flops outnumbered the hits. The son of a veteran actor earned mixed reviews from critics and audience at the starting of his career which slightly went upward with his many movies but his recent releases like ' Happy New Year,' etc., have made a dent in his successful career.
He is the son of yesteryear star Jeetendra, the Jumping Jack of Bollywood. He couldn't live up to the expectations of the public even after having his debut in 2001 with the film "Mujhe Kucch Kehna Hai" alongside Kareena Kapoor Khan, which performed decently and became the hit of that year. However, this was followed by a series of flops accepted neither by the critics nor the audience. Later, in his career, he started doing supporting roles in multi-starrer films like "Golmal," " Dhol," "Kyaa Kool Hai Hum," and "Shootout at Lokhandwala."
3. Uday Chopra
He made his debut with the multi-starrer movie, " Mohabbatein" (2000). Uday had such a spectacular launch by getting a chance to work with the superstars in his first movie itself. He is the son of the famous director, Yash Chopra. Yet, he is one of those actors who are unable to make a remarkable career for themselves in Bollywood. Uday did most of his films under his father's production banner "Yash Raj Films," but unfortunately he has less number of movies in his bag. He mostly played as a supporting actor in films like "Dhoom". Since he was neither accepted by the critics nor the audience, he finally turned into a screenwriter and producer.
The son of a prominent producer of Bollywood, Vashu Bhagnani, made his forgettable debut in his father's production " Kal Kissne Dekha" which bombed at the box office. This film got bad reviews from the critics, and wasn't accepted by the audience as well. Jacky again acted in a film in 2011, an average grosser, F.A.L.T.U, which was directed by Remo D'Souza. But soon after this he again delivered flops like " Rangrezz," " Ajab Gazabb Love," and "Youngistaan."
5. Bobby Deol
Son of the megastar of Bollywood, Dharmendra and the brother of a successful actor, Sunny Deol, Bobby got a Filmfare best debut award in 1995 for his film "Barsaat." His movies mostly belong to the genre of thrillers, and he often played the role of a sinner in his movies. Bobby Deol also bagged some of the successful romantic thrillers like "Solider" (1998), which gave him fame among masses. He also got nominated for the Filmfare award for Best Actor for his film, "Humraaz." Many of his movies were a success and made it possible for him to win awards, but he also has a series of failures in his movie career due to which he has not been appreciated by the critics.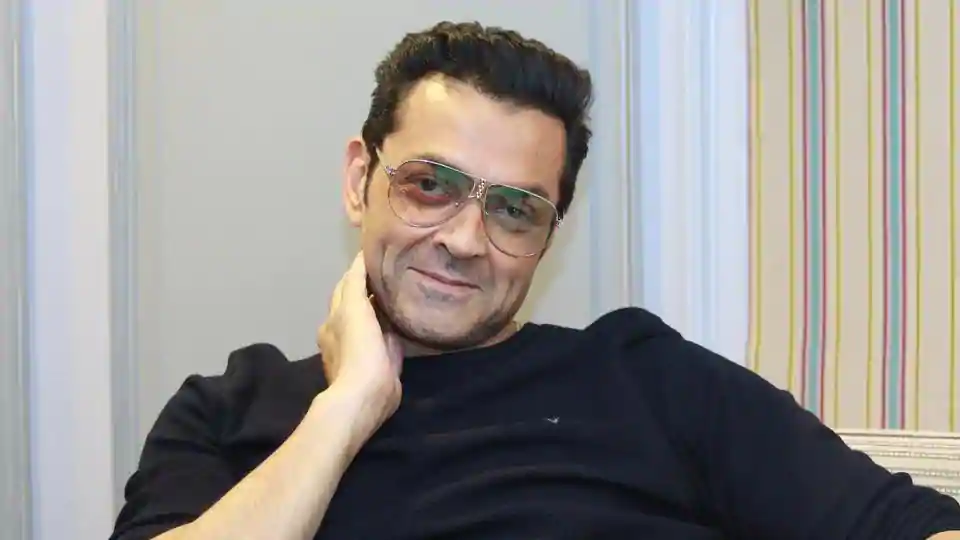 6. Esha Deol
She is also one of the actresses who failed after a dream launch. The actor has got the genes of Bollywood 'Dreamgirl,' Hema Malini and the actor Dharmendra. She came into the industry with her debut film " Koi Mere Dil Se Poochhe" (2002) and got the Filmfare Award for the best debut. She was a part of many multi-starrer movies like "LOC Kargil," "Yuva," " No Entry," and "Dhoom". But, this second generation actress failed to get much scope in the acting career. Her movies continued to bomb at the box office, and she did not get the critics' appreciation.
The son of director Harry Baweja and producer Pammi Baweja came into the industry with a Sci-Fi romance movie, ' Love Story 2050'. There was a lot of hype during the release of the movie, but it bombed big time at the box office. Critics gave him the title of "Poor man's Hrithik Roshan' due to his looks and personality. Later, he appeared in films like "Victory" and "What's Your Raashee?" but undoubtedly that was also a commercial failure and created a dent in his acting career.
8. Fardeen Khan
He made his debut with the movie "Prem Aggan" in 1998, alongside Meghna Kothari, written and directed by Feroz Khan, his father, a prominent actor. He was known for his movies like 'No Entry,' ' Heyy Babyy' and 'Jungle,' which was a great hit but he began doing more supporting actor roles. Fardeen's films didn't fare well at the box office and made him struggle in Bollywood. Undoubtedly, Fardeen didn't live up to the expectations of audience and critics because he failed to give a noteworthy performance.
She is another actor who doesn't have a Bollywood success story. She had a dream launch and has a powerful Bollywood background with a filmmaker father, Shomu Mukherjee, mother Tanuja Mukerhjee, aunt Nutan, and sister Kajol Devgan who is a successful actress. She made her debut in 2003 with the film "Sssshhh." but it boomed at the box office and didn't get any recognition for Tanisha's acting. Later, Tanisha got her hit with Ram Gopal Varma's, 'Sarkar' alongside Amitabh Bachchan and Abhishek Bachchan. Then, she was seen in Big Boss but it's not difficult to figure out her failure in the film industry.
10. Aarya Babbar
The son of a superstar Raj Babbar, he wasn't able to get appraisals and has acted only in lesser known movies. He is one of those who didn't live up to their fathers' legacy. None of his movies brought fame for him. He appeared in Hindi as well as Punjabi movies, started his career with Raj Kanwar's "Ab Ke Baras" which was forgettable as anything. Later, he made his presence known in hits like "Ready." He has been consistent in delivering flops and he hasn't given any noteworthy performance yet.