Talented Singer Rekha Bharadwaj has a rasp thick and distinctive voice which makes her different from other sweet and thin female vocalist. Rekha Bharadwaj is the wife of ace filmmaker Vishal Bharadwaj. She has sung many songs in the movies made by Vishal. She has sung tracks from diverse genre right from classical to semi-classical, Sufi to fast item numbers. She got the privilege to render her voice to beautiful tracks in Bollywood. So we composed a list of ten best pieces of songs rendition of Rekha Bharadwaj-
1. Badi Dheeri Jali-
Acclaimed singer Rekha Bharadwaj won National Award for this track which is from the film Ishqiya. The song was composed by her better half Vishal Bharadwaj. Gulzar Saab penned down flawless lyrics. One of the unforgettable masterpiece tracks of Rekha.
2. Darling-
This vintage and old melody composition was in the film 7 Khoon Maaf. Again Rekha Bharadwaj has sung for her husband directorial ventured film. Along with Rekha, Usha Uthup too joined in singing this track. Both the singers have a strong voice, and both the female vocalist matched their tones with each other in this gem song.
Rekha bagged her first Filmfare trophy for this fusion folk song which is in the film Delhi 6. AR Rehman has composed this techno beats folk song incredibly well. Rekha, with her earthy baritone, sang this track with, expertise.
4. Hamari Attariya Se-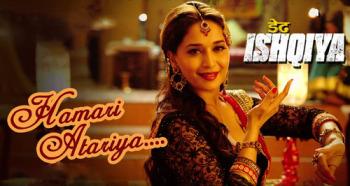 One cannot take eyes off when timeless diva Madhuri Dixit dances gracefully in the song which is from the film Dedh Ishqiya. Rekha has sung this track phenomenally well, and the highlight is the northern dialect used in the song was beautifully rendered by Rekha through the words.
5. Phir Le Aaya Dil (Reprise) –
Sheer magical, poetic song! This enchanting song has two versions which sung by Arijit Singh and Rekha Bharadwaj respectively. This beautiful soul-stirring song expresses the feelings of separation and love poetically. The track has many modulations and variations, and Rekha carried out the reprise version brilliantly well.
6. Kabira-
Sheer Brilliance!! This well-crafted song is from the film Yeh Jawani Hai Dewani. Tochi Raina and Rekha Bharadwaj compiled their baritones in this beautiful song. The track has Sufi touch, and both the singers projected the emotions of pain and love with great ease.
7. Namak Ishq Ka-
Her throaty and thick folksy voice perfectly suited to this item number from the Vishal Bharadwaj film Omkara. The song featured Bipasha Basu grooving to the tunes of Rekha's raspy voice. Rekha has sung one more song laakad in the flick Omkara.
8. Judaai-
This soft number is from the movie Badlapur. Rekha Bharadwaj and Arijit Singh together sung this duet track. Both the singers are known for delivering quality output. Rekha's husky vocals match with Arijit's voice tempo.
9. Teri Fariyad-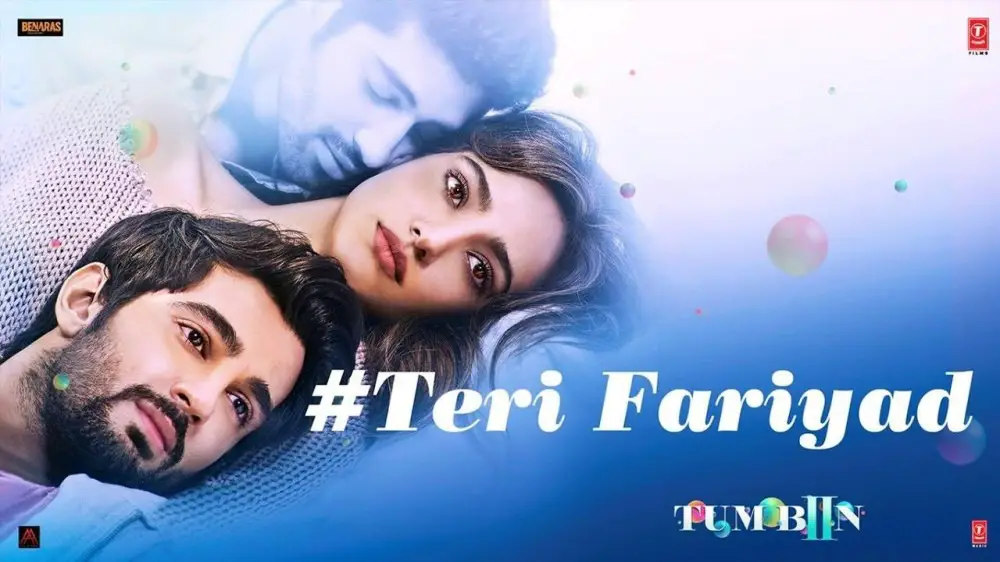 The newest rendition for the ghazal Koi Fariyad has encored for the sequel film Tum Bin 2. The song Koi Fariyad was there in the movie Tum Bin. Rekha Bharadwaj baritone seamlessly blends with the soulful voice of Jagjit Singh. The rack will touch the emotional chords of listeners' heart.
10. Ranjha Ranjha-
Yet again music maestro AR Rehman and Rekha Bharadwaj joined their hands together for this sensuous and beautiful song. Rekha with her raspy and thick voice complimented with the co-Singers Javed Ali and Anuradha Sriram. This song is from the film Raavan.