List of award-winning Bollywood movies (2020–present).The following is a list of films produced in the Bollywood film industry that have won awards since 2020. Since the commencement of these awards, over 50 Hindi films have been awarded by the various jury and audience associations. Any official agency or governmental department does not regulate these associations, and there are no statutory requirements for any association to be considered official. As such, there may be more than one film each year with the same name; hence all entries should be verified from their sources to avoid duplication. Let's see the best movies out of it. 
...
1. Badhaai Do 
Badhaai Do is a Hindi language comedy-drama film directed by Harshavardhan Kulkarni Harshavardhan Kulkarni is a Bollywood Director, wh >> Read More... and produced by RSVP Movies and Jio Studios. The film stars Rajkummar Rao Raj Kumar Yadav, also known as Rajkummar Rao, star >> Read More... and Bhumi Pednekar Bhumi Pednekar is Maharashtrian unconventional act >> Read More... in the lead roles. It is the sequel to the 2018 movie Badhaai Ho Click to look into! >> Read More... . The movie was released on 26 February 2021. The story of the film revolves around a couple who are expecting their second child after 25 years of their first child.
2. K.G.F Chapter 2 
The film is a sequel to the 2018 film K.G.F.: Chapter 1. The film was released on 14 April 2022. The film was directed by Prashanth Neel Prashanth Neel is an Indian filmmaker who works in >> Read More... and produced by Vijay Kiragandur Vijay Kirangadur is an Indian producer who majorly >> Read More... under the banner of Hombale Films. The film stars Yash, Srinidhi Shetty Srinidhi Shetty well-known as Srinidhi Shetty Miss >> Read More... , Sanjay Dutt July 29, 1959, was the day when the two legends of >> Read More... , Raveena Tandon Raveena Tandon is an Indian film actress who is kn >> Read More... , Prakash Raj Prakash Raj, born on 26th of March, 1965, as Praka >> Read More... , Ramachandra Raju Ramachandra Raju is a producer cum actor in the Ka >> Read More... , and Anant Nag Anant Nagarakatte was born in the year 1948 on 4th >> Read More... .
...
3. Runway 34 
True events inspired Runway 34, which revolves around Captain Vikrant Khanna, played by Ajay Devgn, who loses control of his plane after takeoff. It was released on 29 April 2022, directed and produced by Ajay Devgn
...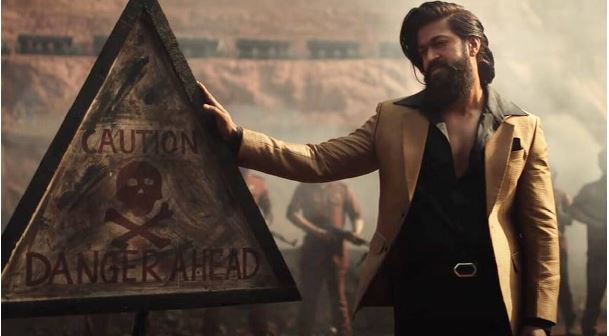 4. Gangubai Kathiawadi 
Gangubai Kathiawadi is an Indian biographical crime drama film directed by Sanjay Leela Bhansali Born on 24th February 1963, Sanjay Leela Bhansali >> Read More... and produced by him as well. The film is based on the life of Gangubai Kothewali, a woman who was forced into prostitution at a young age and became one of the most potent madams in Kamathipura, Mumbai.
...
5. 777 Charlie 
777 Charlie is an Indian comedy-drama film directed by Kiranraj K. The film stars Rakshit Shetty Rakshit Shetty is a Kannada film actor and directo >> Read More... , Sangeetha Sringeri Sangeetha Sringeri is an Indian fashion blogger, m >> Read More... , Raj B. Shetty, Danish Sait Danish Sait is an Indian TV Presenter, Radio Host, >> Read More... , Bobby Simh, and Vamshi Singh. Rakshit Shetty and G. S. Guptha produce the movie. It is an Indian movie that is an adventure comedy-drama. It stars Charlie, a labrador dog in the titular role, alongside Rakshit Shetty, Sangeetha Sringeri, Raj B. Shetty, Danish Sait, and Bobby Simha The transformation of Bobby Jayasimha of remote K >> Read More... .
...
The two strangers Ruhaan and Reet meet up by chance, but their destiny binds them together, so they end up in Reet's hometown in Rajasthan. The fates lead them to open up an old secret, which leads to a whole pile of lies that gets Ruhaan and Reet on a rollercoaster ride of lies in which their tragedy becomes our comedy.
...
7. R.R.R. 
In the British era, the British governor Scott Buxton and his wife Catherine take the young tribal girl Malli against her parents' will. Rama Raju, a British army cop, puts duty first and is ruthless towards revolutionary Indians, but the British government never gives him his proper thanks. The British government found that a tribal Komaram Bheem, who considers Malli his sister, had started his search for her and could be an obstacle for the British army. Governor and his wife announce that whoever can bring Bheem to them will be given a particular post. Rama Raju decides to take matters into his own hands and promises the government to bring him alive or dead. Bheem has by now reached the city in search of Malli and pretends to be an Afzal mechanic. When a train crash occurs on the lake, Bheem and Rama Raju risk their lives to save a boy and become best friends.
...
8. Dil Bechara 
The late Sushant Singh Rajput's final film, Dil Bechara, is a remake of theHollywood film The Fault in Our Stars. The film is about two young cancer patients who fall in love with each other. Despite the heavy subject matter, the film is incredibly heartwarming and uplifting. It's a must-watch for any fan of Bollywood cinema.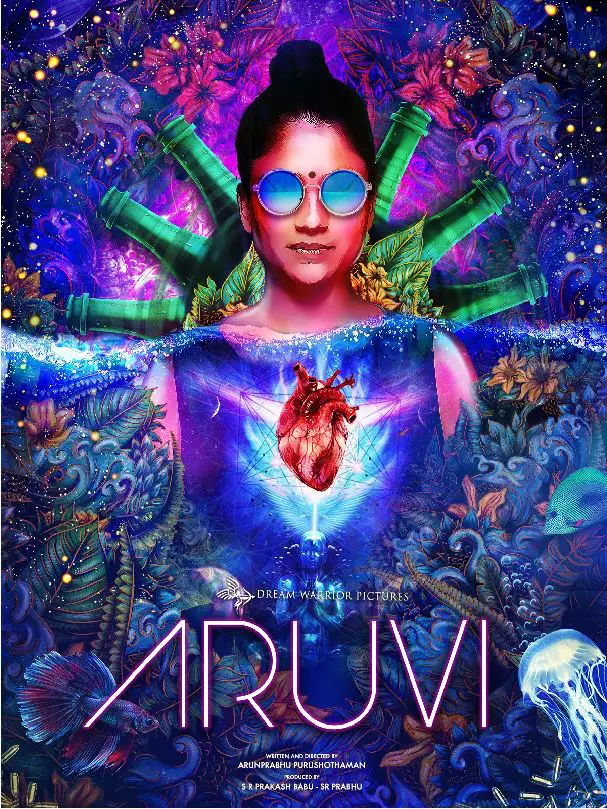 9. The Kashmir Files (2022) 
The Kashmir Files is a hard-hitting and topical political thriller based on the Kashmiri Pandits' true story. The film has been making waves since its announcement and is one of the most highly anticipated films of 2020. The film stars an ensemble cast of some of the biggest names in Bollywood, including Anupam Kher Anupam Kher is a very popular actor, director, and >> Read More... , Paresh Rawal The Padma Shri award winner who shot to fame with >> Read More... , and Naseeruddin Shah Naseeruddin Shah is an experimental actor and asso >> Read More... .
10. 83 
83 is a biographical sports drama film based on the life of former Indian cricketer Kapil Dev Kapil Dev is a former captain of the Indian cricke >> Read More... , directed by Kabir Khan Kabir khan is a very much renowned director of Bol >> Read More... . The film stars Ranveer Singh Ranveer Singh Bhavnani is an Indian movie actor wh >> Read More... as Kapil Dev, with Deepika Padukone Deepika Padukone is an Indian actress and model. S >> Read More... , Tahir Raj Bhasin Tahir Raj Bhasin Is an Indian actor. He is a good >> Read More... , Saqib Saleem Saqib Saleem also known as Saqib Saleem Qureshi (b >> Read More... , Pankaj Tripathi Pankaj Tripathi is an acclaimed Indian film actor >> Read More... , and Hardy Sandhu Hardevinder Singh Sandhu recognized widely by the >> Read More... in supporting roles. 83 was released in India on 10 April 2020 to generally positive reviews from critics