1. Aamir Khan Aamir Khan or Mohammed Aamir Hussain Khan is Bolly >> Read More...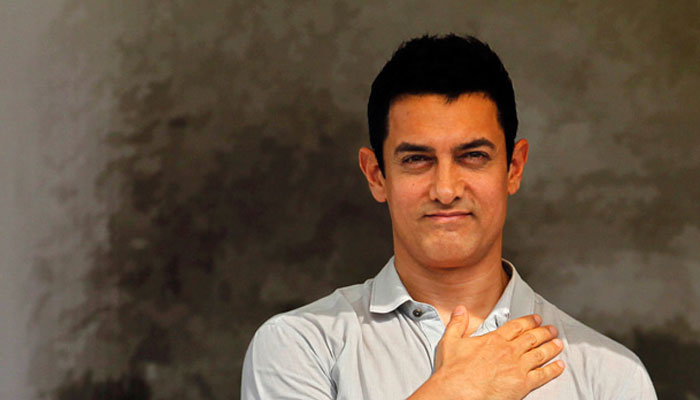 It's not hidden that Aamir Khan is a superstar, but it is true not only onscreen but also applies to him off-screen. Time is of importance, so Mr. Perfectionist prefers giving his attention to various humanitarian causes and giving public outings and award shows a miss. He has contributed not only by being an active partaker with the Narmada Bachao Andolan Committee but also by being physically present to support Anna Hazare during his campaign to pass the Jan Lokpal Bill. He also promotes child nutrition as the brand ambassador for UNICEF. He also was a part of Satyamev Jayate.
...
2.
Akshay Kumar is currently one of the fittest actors in Bollywood and performs most of the stunts on his own and has relentlessly been working towards getting insurance for the stuntmen and for giving them the same wage. Akshay pays all of his taxes and nearly half of his money goes in contributing to charity. Not only that, he gives financial aid to families of the farmers who commit suicide, to flood relief victims and donates from time to time in Salman khan's trust Being Human The show ended in the year 2013 and still has the >> Read More... . Unlike any other actor, there has never been any rumor about his character which gives the final touch to his grounded nature.
...
3. ' Rajinikanth 'Rajinikanth' is the name that is known in >> Read More... '
...
He had a very modest start beginning as a bus conductor before making his way to the big leagues. Even though he is in the glam zone, he never shows off as he is often seen wearing a dhoti kurta and putting a wet towel on his face while sleeping to beat the heat. Despite his fame, he still looks up to his mentor who gave him his first break. When his films flop, he makes sure to pay back the distributors from his pocket. During the Chennai flood, he called off his birthday celebrations to donate to the charity. He has even fasted for numerous social causes silently. No wonder people lovingly refer to him as Thalaiva.
4. Nandita Das Nandita Das is an actress and director extremely p >> Read More...
...
Nandita Das has earned accolades not only for her acting skills but also for her bit as a social activist. Nandita's films are her voice. She is the co-founder of Leap Frog, an organization that is involved in making socially conscious ad films. She also works with various NGOs and organizations and is actively involved in campaigns for fighting AIDs, child survival, discrimination based on color and fighting for eliminating violence against women.
5.
...
This megastar is well aware of his immense popularity amongst the public and has put this to good use; to create awareness and galvanize his fans into action. He is involved in many campaigns such as the polio campaign in the most flourishing manner. He is well connected to his roots and contributes from time to time to various social causes that require both moral as well as monetary support. He silently contributes to welfare funds which support survivors of Tsunami, Earthquakes and has recently launched an online bidding firm whose proceeds are used for educational purposes.
...
6. Shah Rukh Khan Shah Rukh Khan or also known as SRK is a prominent >> Read More...
...
King Khan is highly passionate about his work and disciplined. Despite his stardom, he is one of the most unruffled personalities one could ever come across. Even after scaling the heights of stardom he always makes it a point to take out time for contributing to various social causes. His philanthropic side is low profile as he does charity without publicity.
7. Vidya Balan Vidya Balan is an award winning Bollywood actress >> Read More...
Vidya Balan is not only one of the finest actresses of Bollywood but also known for her humility, dedication and concern for humanity. She is the only female campaigner from this industry who supports the government's sanitation program by promoting toilet construction. She also supports the campaign for providing clean drinking water and is also associated with helping the needy children and works with World Wildlife Fund to promote Earth Hour campaign.
8.
Not only is this beauty queen glamorous, everyone just loves her personality. Given the difficult circumstances which she had to overcome to reach where she is now, she makes it a point to be the inspiration for many girls who look up to her as a role model. She is known for her various charity works, particularly her bit towards children and what better way to demonstrate her dedication when she adopted her daughters! Besides, she is widely in support of organ donation and has pledged to donate her own and is constantly trying to make the masses follow in her footsteps.
9. Rahul Bose Rahul Bose, who is an actor, director, writer and >> Read More...
Rahul Bose is one those few actors who personally make it a point to look into all the charity work with which they are involved. Not only does he run his own NGO which supports human rights and gender equality but is also a part of an umbrella organization which supports over 50 such NGOs and charitable institutions. Bose is physically present in calamity-affected areas to provide support to the people. He is also actively involved in educating people about the evils of discrimination against children and also works with Planet Alert, an organization which raises issues regarding the safety of nature.
10. Priyanka Chopra Born on 18 July 1982, Priyanka Chopra is an establ >> Read More...
Priyanka Chopra is currently one of the most sought after actresses, but that doesn't change the fact that she has qualities such as compassion and care for all embedded in her. She is actively involved in various campaigns and works with UNICEF to make the people of India free of drug addiction and abuse. She also works enthusiastically with the government to promote education for the girl child and is very much involved in hosting events promoting the same.