Bollywood stars make a decent attempt to dispatch their children and assist them with appreciating a similarly sublime Career. Notwithstanding, numerous Bollywood star kids demonstrate that you need more than just easy access because of being a star kid to make it in Bollywood. Today, we investigate ten ineffective star kids whose career couldn't be spared by even nepotism in Bollywood. Nepotism in Bollywood is a marvel that we have been seeing since we began watching films. Be that as it may, nepotism has neglected to be the way to accomplishment on account of a few star kids who ended up being flop Bollywood entertainers. Today, we investigate Ten such fruitless star kids who couldn't make it big in Bollywood regardless of riding the pontoon of nepotism.
1. Uday Chopra Born on 5th January, 1973, This actor is the son o >> Read More...
Uday Chopra was the younger son of the famous filmmaker . Despite being starred in his dad's big banner movies, he couldn't make it big in Bollywood. Other than the " Dhoom Click to look into! >> Read More... ," all of his other films failed miserably at the Box office.
...
2. Vivek Oberoi Vivek Anand Oberoi's birth was on 3rd Septembe >> Read More...
Despite doing good movies like " Saathiya Click to look into! >> Read More... ," " Yuva Click to look into! >> Read More... ," " Company Click to look into! >> Read More... ," Vivek Oberoi faced a tough time in Bollywood. His long phase of struggle landed him under zero movie offers in Bollywood. Though, he has recovered somehow and is doing web series "Inside Edge."
3. Fardeen Khan Fardeen Khan is a former film actor, known for doi >> Read More...
...
Son of A very renowned actor Feroz khan, Fardeen Khan, failed to make it big in Bollywood. He did a bunch of good movies, but later on, most of his films fell flat at the Box office.
4. Prateik Babbar Prateik Babbar is an actor who has also got the sh >> Read More...
...
He was last seen in the movie called "Chichhore" and is the son of Smita Patil And Raj Babbar Raj Babbar is an actor turned politician. He is re >> Read More... . His first break movie was "Jaane Tu ya Jaane Na." He couldn't land himself in good quality movies.
5. Esha Deol Esha Deol is an Indian film actress, who was born >> Read More...
She is the daughter of Bollywood Gems "" and Hema Malini Hema Malini is perhaps the only dream girl of the >> Read More... . But even if you're born in a blessed family of stars, sometimes that's not enough. Her debut movie is " Koi Mere Dil Se Pooche" in 2002. She gave up acting after a trail of multiple flop movies back to back.
...
6. Twinkle Khanna Twinkle Khanna made herdebut in Indian film indust >> Read More...
She is the daughter of amazingly talented Bollywood actors- Rajesh Khanna And Dimple Kapadia Regarded as the wife of the first superstar of Hin >> Read More... . Her Bollywood debut was in 1995 alongside Bobby Deol Bobby Deol was a treat to watch when he walks to t >> Read More... in "Barsaat." After her Movie " Mela Click to look into! >> Read More... " flopped miserably at the box office, she left acting and married .
...
7. Abhishek Bachchan Abhishek Bachchan, or Abhishek Srivastava, is a ve >> Read More...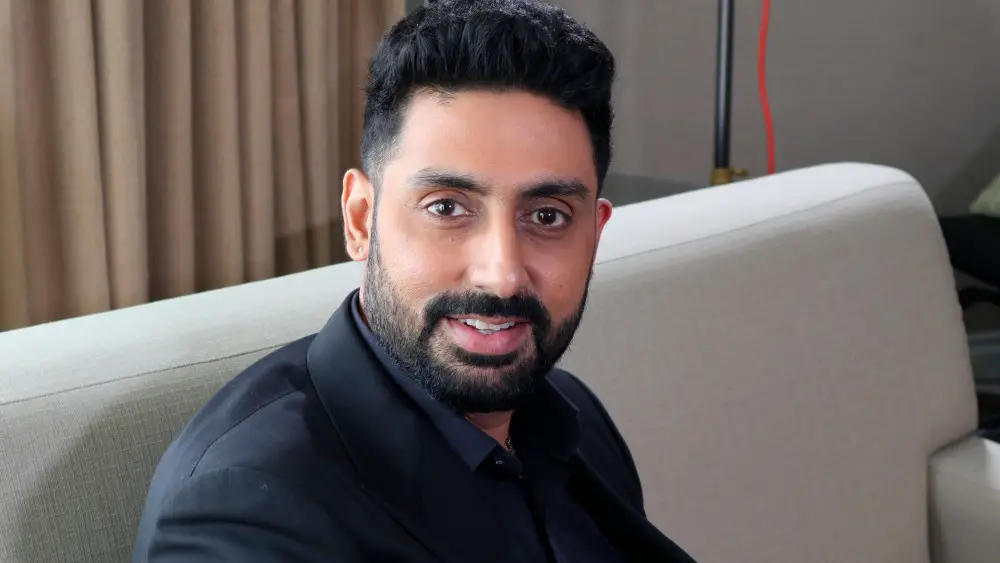 Son of the star of the millennium- , Abhishek Bachchan, didn't get the type of stardom his father beholds to date. He gave several flop movies.
...
8. Sonam Kapoor Sonam Kapoor, Daughter of Anil Kapoor and model Su >> Read More...
Daughter of veteran actor Anil Kapoor Anil Kapoor was born on 24th December 1956 in Mumb >> Read More... , she did a couple of movies that lacked storyline and build up. Though people like her fashion sense, that alone wouldn't give you the recognition. Her acting skills didn't impress the audience.
...
9. Tanishaa Mukerji Tanishaa Mukerji is the popular actress who hailed >> Read More...
Tanishaa Mukerji - daughter of Tanuja, sister of such talented actress Kajol, never made it big in Bollywood. She entered the film industry in 200 and her acting skills didn't impress people. "Neal N Nikki" was her debut movie, considered as one of the Bollywood disasters to date.
10. Sooraj Pancholi Sooraj Pancholi is the new chocolate face hero who >> Read More...
Sooraj Pancholi, son of actor Aditya Pancholi Aditya Pancholi is one of the well known actors o >> Read More...