Here is the list of some Best Movies Available on Netflix.  
Guilty 
...
Guilty is a gripping and thought-provoking movie presented to us by director Ruchi Narain Ruchi Narain is an Indian film director and screen >> Read More... and Dharma Productions. Starring Kiara Advani She is an Indian film star born on 31st July, 1992 >> Read More... , Gur Fateh Pirzada, Taher Shabbir, and debutant Akansha Ranjan. The story is a take on the #metoo movement and about the deep-rooted rape culture in our society. From the beginning it keeps us hooked with twists and turns. Revolves around college students and how a privileged spoilt person takes advantage of a small-town girl. Performances are good. Kiara Advani took her acting to a whole new level. A good watch!
Five Feet Apart Click to look into! >> Read More...
...
Five Feet Apart is a teen romantic drama. Story of two people with chronic illness who are advised to stay away five feet apart from each other and still how they embrace and found love in each other. The Story is both Hopeful and heart-wrenching. Cole Sprouse Cole Mitchell Sprouse is an American actor. He was >> Read More... and Haley Lu Richardson are the leading pairs and the film is directed by Justin Baldoni. For all those people who are hopelessly romantic and looking forward to watching a beautiful movie with your partner, this one's is for guys!
"Kaamyaab"
...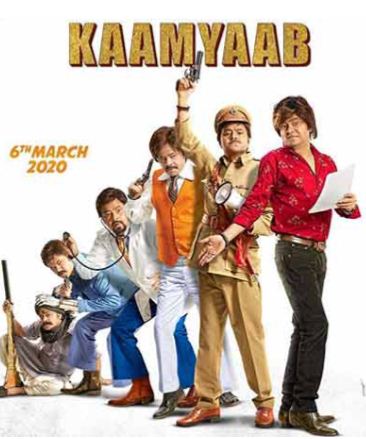 How easily we forget those who once were important in a movie or act. This movie Kaamyaab is a journey of that one side actor in his 60s which highlights his struggles in both professional and personal life and also how they are left unnoticed throughout their life. Sanjay Mishra Sanjay Mishra is an Indian comedian, most famous f >> Read More... yet again delivers a realistic and true character onscreen with a mind-blowing cameo of Deepak Dobriyal Deepak Dobriyal is a talented theater and film act >> Read More... . Direction and screenplay are by Hardik Mehta Hardik Mehta is a screenwriter and director in the >> Read More... and it is a Shah Rukh Khan Shah Rukh Khan or also known as SRK is a prominent >> Read More... production. It's a beautiful film to look out for.
Bulbbul
...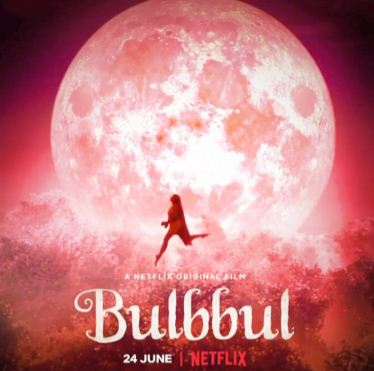 It's a Netflix original starring Rahul Bose, Tripti Dimri She is a beautiful actor born on 23 February 1994. >> Read More... , Avinash Tiwary set in the backdrop of 20th-century Bengal presidency. The movie highlights the dark side of our society like patriarchal norms, child marriage, women's suffering. The movie is beautifully shot and feeds our aesthetic hunger. Director Anvita Dutt Guptan and producer Anushka Sharma Born in an army family to Col. Ajay Kumar and Ashi >> Read More... gave their viewers a visual treat and powerful feminist movie. Tripti Dimri is a treat to watch. She effortlessly portrays two different emotions of innocence and vengeance. Each cast did justice to its character. The movie is worth watching.
...
Extraction
...
For all those full packed action lovers this is a treat to look out for. Starring the handsome hunks and Randeep Hooda The strong macho image of Randeep Hooda graces the >> Read More... along with the Hollywood debut of the legend Pankaj Tripathi Pankaj Tripathi is an acclaimed Indian film actor >> Read More... . Director Sam Hargrave debuts in the movie with top-notch action thriller with guns and fires. A mercenary hired to rescue a child and how this mission gets deadly is the plot of the movie. Go watch now if you haven't already!
Raat Akeli Hai
...
Raat Akeli Hai is a Netflix original murder mystery more like a whodunit. The story revolves around a murder mystery in a rich and joint family with dirty secrets. Nawazuddin Siddiqui Nawazuddin Siddiqui was born in Budhana in Muzaffa >> Read More... plays a smart cop and Radhika Apte Radhika Apte, an Indian actress was born on Sept 7 >> Read More... as the wife of the deceased. The movie has a class Actors list to look out for as Shweta Tripathi Shweta Tripathi was born on the 6th of July in the >> Read More... , Tigmanshu Dhulia Tigmanshu Dhulia is a super talented and multi-fac >> Read More... , Shivangi Raghuvanshi, Nishant Dahiya Nishant Dahiya is an Indian actor. He was born in >> Read More... . Honey Trehan Born on 4th October, 1978 Honey Trehan is an estab >> Read More... (director) has added sufficient twists till reaching to the actual culprit. Also, Netflix and Radhika Apte are always good together.
Black Mirror The black mirror is popular sci-fi anthology serie >> Read More... : Bandersnatch
Black Mirror falls under the genre of sci-fi psychological thriller. The movie is well-executed, and more of gaming reality featuring the concept of a parallel universe. It is directed by David Slade David Slade's full name is David Aldrin Slade. >> Read More... and screenplay by Charlie Brooker. This movie is more like reality and experience. The ending depends on what you choose. The concept is different and interesting. So just go for this ride and enjoy yourself.
Gunjan Saxena: The Kargil Girl
Gunjan Saxena is a biopic based on the life of the First female pilot in combat in the Indian Air force, Gunjan Saxena. Her journey from a girl to dream about sitting in the cockpit to actually flying a plane on her own. Gunjan Saxena's character has been lived onscreen by Janhvi Kapoor Jhanvi Boney Kapoor was born in the year 1997 Indi >> Read More... and she lived well. Angad Bedi Angad Singh Bedi is an Indian actor and model. He >> Read More... and Manav Vij Manav Vij is an Indian actor and singer. He was bo >> Read More... did justice too there characters respectively. But a performance that outshines himself is none other than Pankaj Tripathi who convinced us to be a father like him. Dharma production and young director inspires us well. Also, Bharat ki beti by Arijit Singh Most famous for his songs in Aashiqui 2, Arijit Si >> Read More... soars braveness of woman.
Chaman Bahaar
Chaman Bahaar is a light heart and realistic portrayal of small-town life. It's a simple story with lots of funny moments that are too effortlessly shown by Jitendra Kumar aka Jeetu Bhaiya as prem (paanwala). Also Ritika Badiani as the opposite lead. The movie is a fun watch and highly underrated. It's a Netflix original with a very deserving cast and simple story directed by Apurva Dhar Badgaiyann Bio coming soon... >> Read More... . Do Doni Chaar song by Sonu Nigam Sonu Nigam is a renowned Bollywood singer and comp >> Read More... hits the 90s nostalgia string of our hearts! Definitely a feel-good watch.
Super Deluxe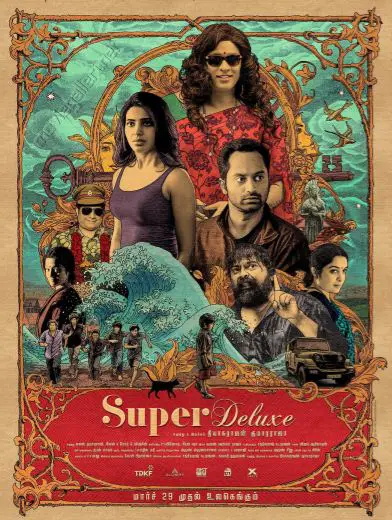 Super Deluxe a Tamil movie gives us a world-class cinema. This movie is bold yet beautiful. No genre can define this movie, it has everything right from drama, suspense, thriller, action, humor, and whatnot. This is breaking stereotypes and how. The masterpiece has been delivered by Thiagarajan Kumararaja Thiagarajan Kumararaja is an Indian film and ad di >> Read More... . It's a touching movie that proves your thoughts and beliefs. Vijay Sethupathi's portrayal of Shilpa, a transgender, is one hell of memorable characters in cinema. Every cast and character gave a good performance. A must watch for a true cinema admirer audience.