Mothers always next to God in any person's life. A Stepmom is most of the time the one who is thought to be a little wicked. That's not the case here in Bollywood. Although one thing which is to be noticed is of their age difference. Today we will tell you the age difference between these Stepchildren and their Stepmom.
1.  Kareena Kapoor Khan Kareena Kapoor is a super hit actress working in I >> Read More... and Sara Ali Khan Sara Ali Khan is the daughter of the Bollywood act >> Read More...
...
Kareena and Sara are said to be BFFs. If rumors are to believe then it is also said that Amrita (Sara's Mother) is insecure about their relationship. They have a big age gap of 13 years.
2.  Shahid Kapoor Shahid Kapoor also identifies as the name Shahid K >> Read More... and Supriya Pathak Supriya Pathak is an Indian actress who has been r >> Read More...
...
The Gandi Baat actor shares a very cordial relationship with her stepmother. Shahid also respects Supriya a lot. She was even seen attending all of his wedding functions. They have an age gap of 20 years.
3.  Hema Malini Hema Malini is perhaps the only dream girl of the >> Read More... and Sunny Deol Sunny Deol is a film actor, director and producer. >> Read More...
...
Deol has always kept his personal life away from the media. However, his relationship with his stepmother Hema Malini is always under the scanner. The actor didn't even make an appearance in his half-sister Isha Deol's marriage. They even hardly share an age difference between them. Hema is just eight years older than Sunny.
4.  Farhan Akhtar One of the most recognized young director of India >> Read More... and Shabana Azmi Shabana Azmi is a film actress of Indian origin an >> Read More...
...
Javed Akhtar's kids from his first marriage, Farhan, and Zoya Akhtar Zoya Akhtar has now become a household name promin >> Read More... also share a cordial relationship with their stepmother Shabana Azmi. The actor is 24 years younger than the actress.
...
5.  Manyata Dutt Manyata Dutt was born on July 22nd 1979, in Mumbai >> Read More... and Trishala Dutt Trishala Dutt is an Indian Entrepreneur. She was b >> Read More...
...
Sanjay Dutt's third wife Manyata shares a pally relationship with his daughter from his first wife, Trishala. As they both just have an age difference of 6 years, one expect that to happen.
6.  Pooja Bedi Born in the year 1970, Pooja Bedi is a former Hind >> Read More... and Parveen Dusanj Parween Dusanj is a researcher, model, actor and t >> Read More...
...
Now, this is a difference one should look at! Kabir Bedi's daughter (from his first wife), Pooja Bedi was born in 1970. However, her step mom Parveen Dusanj (Bedi's fourth wife) was born in 1975. The stepmom here is younger from her stepdaughter by five years.
7. Amit Kumar Being the offspring of a famous parent is always >> Read More... and Leena Chandavakar
Kishore Kumar's son Amit Kumar has only a minimal difference of 2 years from the singer's fourth wife, Leena Chandavakar.
8. Arjun Kapoor Arjun Kapoor is a Bollywood star. He was born on 2 >> Read More... and Sridevi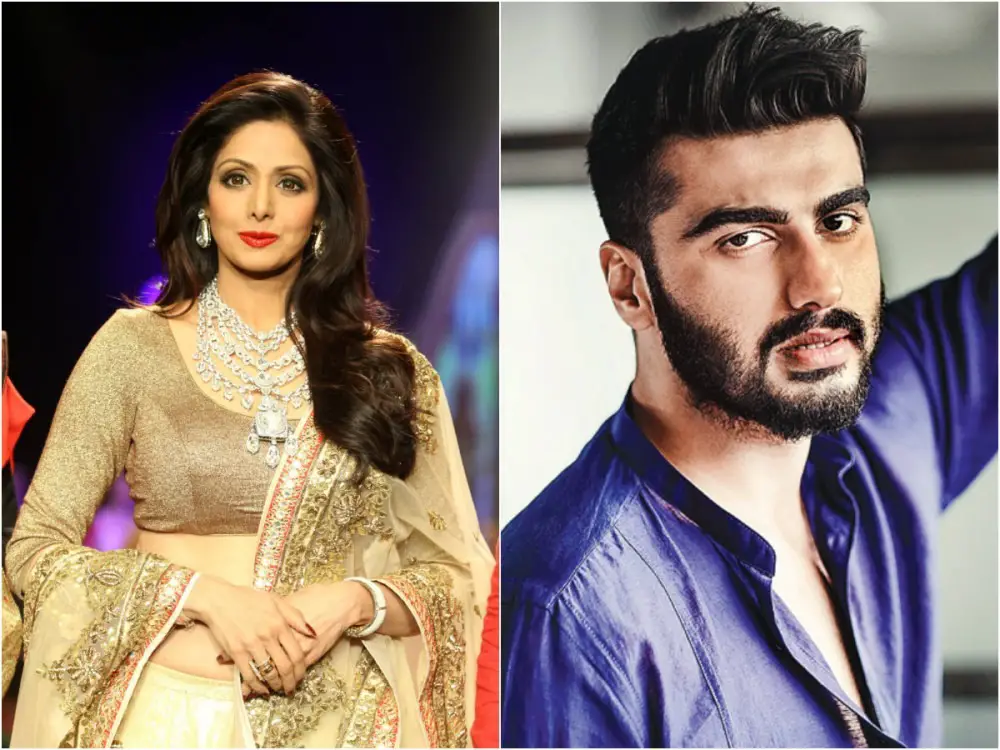 The Gunday actor and his step mother's relationship has always been kept on the ice. After Arjun went on record, saying that for him she is only his father's wife and nothing else. It is not unknown that they both are not on best of terms. They have an age gap of 22 years.
9. Soni Razdan She is an actress as well as a film director. She >> Read More... and Pooja Bhatt This chubby star of Bollywood had a different styl >> Read More...
The age difference between Mahesh Bhatt's second wife Soni Razdan and her step-daughter Pooja Bhatt is only 16 years. Soni is the mother of actress Alia Bhatt Alia Bhatt is a trendsetting actress from Mumbai, >> Read More... .
10. Salman Khan Salman Khan is a very famous Indian actor and a pr >> Read More... and Helen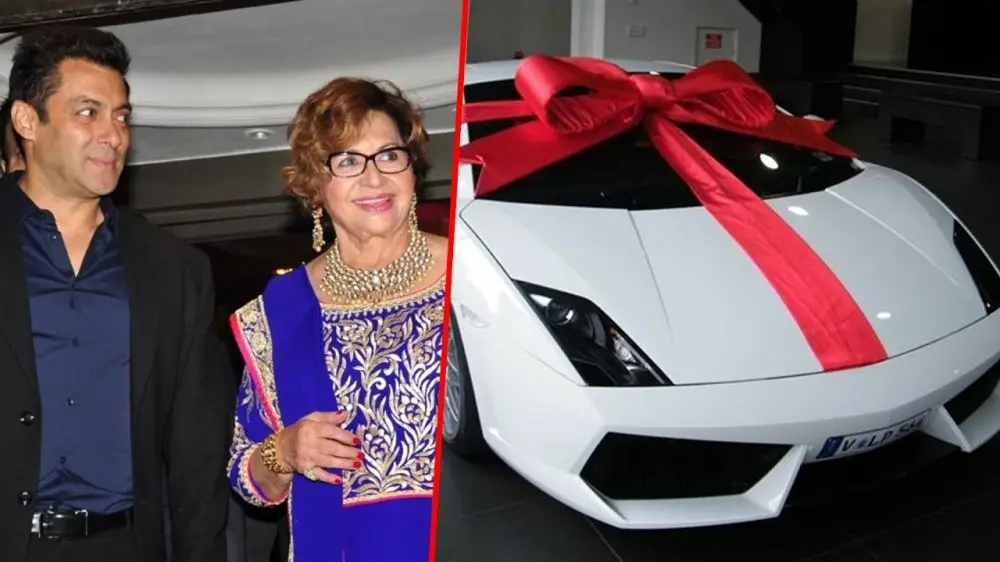 Salman Khan and his Stepmom share a very respectful relationship. They have an age gap of 27 years. The actor whenever counting his family members never forget to mention Helen. He also gifted her stepmother an expensive car on her birthday.