Celebrities are popular, have money, live in the lap of luxury, are busy all day in their hectic schedules, until they are in demand. They stay in demand until their fans love them and fans are really the only thing that control their life. Once their fans turn against them, their careers are over, as no one will watch them so no one will want to spend money on them. That is why, most of the stars are very cordial towards their fans when they meet them. They are polite, they oblige them and sometimes even fulfill their silly demands.
Today we have a list of 20 such stars who have had memorable fan encounters which they can never forget. Some of these encounters are also unpleasant, as not all those who call themselves fans of the actors are actually their fans. A lot of them just turn out to be perverts!
1.
...
On the sets of Kaun Banega Crorepati Kaun Banega Crorepati or KBC is a popular televisi >> Read More... , Amitabh Bachchan met a hundred year old woman. This woman is a patient of the Alzheimer's disease and remembers nothing but Amitabh Bachchan. She is so obsessed with him that she does not even eat her food without looking at a picture of Amitabh. The meeting between them had been arranged by Big B himself, and he also celebrated his birthday with her. Later, the woman also danced with the star.
2. Sanjay Dutt July 29, 1959, was the day when the two legends of >> Read More...
...
The actor sure lucked out when it came to kind of fans he has. Despite facing criminal charges and spending years in jail, his loyal fans have stuck to him. One of these loyal fans is Sandeep Bacche, an auto rickshaw driver who did not wear slippers and remained barefoot for all the time that Sanjay Dutt was in jail. When the actor was made aware of this fan of his, he himself took the initiative to arrange a meeting with his fan.
...
3. Aamir Khan Aamir Khan or Mohammed Aamir Hussain Khan is Bolly >> Read More...
Nihal is a teenager who suffers from Progeria, a disease that makes him age 8 times faster than the normal pace. In a Facebook post, the child expressed his desire to meet the actor and express gratitude for making Taare Zameen Par Click to look into! >> Read More... , a film that had inspired him tremendously. The actor, true to his image, went ahead and met him, leaving him extremely happy!
...
4. Priyanka Chopra Born on 18 July 1982, Priyanka Chopra is an establ >> Read More...
...
Priyanka has fans all over the world. However, one fan named Saurabh Kant Shrivastava, an artist and designer by profession lucked out when Priyanka noticed him and he gifted a portrait of Priyanka that he had made on his own, in which the minute attention to detail impressed the actress immensely.
5. Salman Khan Salman Khan is a very famous Indian actor and a pr >> Read More...
...
Salman Khan has carefully maintained an image of being extra loving towards kids. An 11 year old from Pakistan, Abdul Basit came to India for liver transplant, due to a severe case of Jaundice that had thickened his skin, a disease that he had been battling since childhood. Salman flew down to Delhi to meet the boy.
...
6. Mahendra Singh Dhoni Mahendra Singh Dhoni Ak MS Dhoni or Dhoni was born >> Read More...
There are very few cricket lovers who are not Dhoni fans. One of his fan, Ram Babu, was suffering from Jaundice. When Dhoni got to know of it, he met his fan, arranged for the best doctors to treat him and has still stayed in touch with his fan. Not only that, the cricketer also sponsors the tickets of his fan for all the matches held throughout the country.
7.
The actor has accumulated much love throughout the years. One of his fans from Haryana walked for 42 days to meet him and camped outside his house when he was told that the actor was out of town. He slept on the road until Akshay returned and met him as soon as he got the chance. He told Akshay he could not have afforded any other means of travel and Akshay, although thrilled to meet him, advised him to return to his family who must have been worried by his absence.
8. Sachin Tendulkar Born in Dadar in Mumbai, Sachin Ramesh Tendulkar i >> Read More...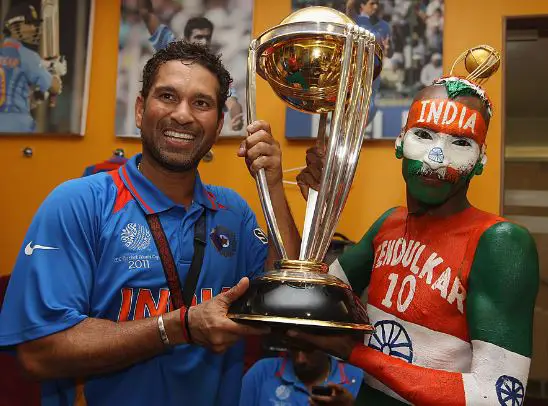 Well, who isn't a fan of the Master Blaster? However, Sachin has a special fan, who enjoys a lot of popularity, by the name of Sudhir Choudhry. Sudhir met Sachin when he made his way through journalists and fell on the cricketer's feet in a press conference. Then the cricketer invited him home for lunch, and since then, there has been a special friendship between them. Sachin calls Sudhir a national icon and facilitates his travels throughout the world to watch team India play and has chosen to remain unmarried to fulfill his passion for the game.
9. Hrithik Roshan Hrithik Roshan with his unimaginable dance moves i >> Read More...
The actor came to know about a fan who had collected 10,000 pictures of him and had his arm inked on her arm. Belonging to Kolkata, the girl came to Mumbai for a show where the actor surprised her, met her and made coffee for her, leaving the girl in tears.
10. Rajinikanth 'Rajinikanth' is the name that is known in >> Read More...
'Rajinikanth' has the world at his feet, but still remain extremely humble. One of his fans, Agnes Sanadanam from Kuala Lumpur was facing severe health troubles when she was made aware that the actor was shooting nearby. The actor met her, was blown away by her strength and like always, put forward his best foot.
11. Sonal Chauhan Sonal Singh Chauhan is an Indian model, actress, a >> Read More...
It has been quite a while since Sonal was seen in a hit film, but that has not discouraged her admirers. Her home at Versova had been flooded with roses, as a secret admirer sent her a thousand roses every day. One day, when he sent some 8000 roses, Sonal expressed the desire to know him and thanked him through social media.
12. Shah Rukh Khan Shah Rukh Khan or also known as SRK is a prominent >> Read More...
Remember Shah Rukh Khan's film ' Fan Click to look into! >> Read More... '? The Gaurav that we saw there seems to have been inspired by Durgesh, who is also a Shah Rukh Khan look alike and an ardent fan. So much so that it is hard to spot the difference, especially now that he has donned Gaurav's look from the film. He even featured in a video for the movie Fan.
13. Dino Morea Dino Morea is a die-hard Bollywood actor and a for >> Read More...
A while back, Dino Morea's car broke down, leaving him stranded on a road. A passerby inquired about the incident and it turned out that he was a fan, who helped the actor by dropping him near his destination and took selfies with the actor.
14. Minissha Lamba Born on 18th January 1985 to Punjabi speaking Sikh >> Read More...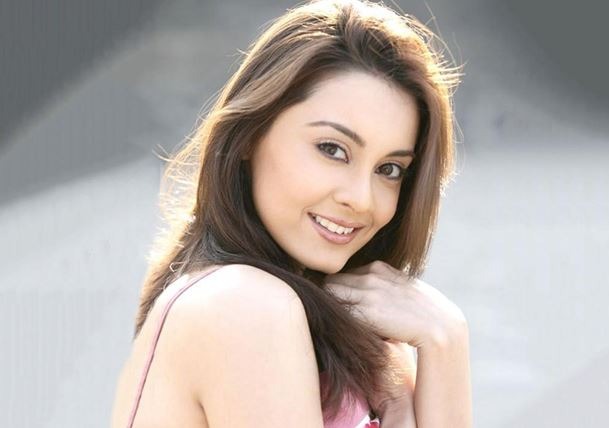 Sometime back, while shooting in Goa for a magazine, the actress got mobbed by her fans and had to run for her life. This makes it clear that the actress still enjoys a lot of popularity, despite not having any Bollywood projects or having done any good ones in the past.
15. Sherlyn Chopra Sherlyn Chopra is a renowned Bollywood actress, wh >> Read More...
Sherlyn had to pay quite a price for having fans. While in a changing room, an MMS was made of her and circulated throughout the country. Although it was a horrifying thing to have happened, people found it hard to believe giver her history and her need for fame.
16.
Unfortunately, Katrina had to pay a terrible price for being beautiful, talented and having fans, when a huge crowd mobbed her in Kolkata and she was also molested in the process. The only good thing that happened then was that she escaped physically unhurt.
17. Bipasha Basu Bipasha Basu, born in January 7,1979 in Delhi, is >> Read More...
The actress is known as a homophobe, and we right here have found out the reason behind it for you. In a club, the actress met a fan who claimed to be in love with her and proposed to her with a necklace. Instead of handling the delicate situation with grace, the actress panicked, screamed and started to cry. The rest, as they say, is history! It is saddening how the actress who has always claimed and tried to be the boldest in the industry is so trivial and insensitive.
18. Gauhar Khan Gauhar Khan or Gauahar Khan or Gauahar Zafar Khan >> Read More...
Slut shaming is a serious issue all over the world, but it was brought to the forefront yet again during the shoot of the finale of the show Raw Star, when a fan slapped Gauhar Khan, who was the host, for wearing short clothes despite being a Muslim. Instead of apologizing, the man stated that Gauhar was violating Islam by not covering her entire self.
19. Sonakshi Sinha Sonakshi Sinha is a well-known Indian Actress. She >> Read More...
Actresses have it worst when it comes to having fans. A group of disgusting men, calling themselves her fans, tried groping Sonakshi Sinha in 2010 during a social event! However, we all know how brave Sonakshi is and despite the meek roles she has done in most of her movies, she is pretty badass in real life, so she handled the situation like a pro, making sure that the men got a lesson for a lifetime.
20. Koena Mitra Koena Mitra is an Indian model, actress and the wi >> Read More...
In another similar encounter, when Koena was performing for New Year's eve at a hotel in Mumbai, a fan came up to her asking for a picture. When Koena agreed for the Selfie, the so called fan came closer to her and dared to inappropriately touch her, leaving her bewildered.