We are already more than half the year through 2023. 2023 has been a year full of struggle for Bollywood. While the films of veteran stars were seen biting the dust, only selected films could make a splash at the box office. Big stars and massive budgets also flopped at the box office due to poor acting, weak storyline, role structure, and poor direction. Big celebrities like Ranbir Kapoor Ranbir Kapoor is a noted Indian film actor. He was >> Read More... , Kriti Sanon Kriti Sanon is a model-turned-actress who made her >> Read More... , Kartik Aryan, and Salman Khan Salman Khan is a very famous Indian actor and a pr >> Read More... also faced disappointment at the box office. Here are ten movies of Bollywood that were declared as box office failures.
1. Shehzada
The movie, starring Kartik Aryan and Kriti Sanon, was released on 17 February 2023. According to the sources, the film was made on a budget of Rs. 85 crore, which we can conclude is one of Kartik's highest-budget films. The total collection of the movie in India was Rs. 31.59 crore, and Rs. 46.6 crore worldwide, considering which we can say that the movie was a disaster.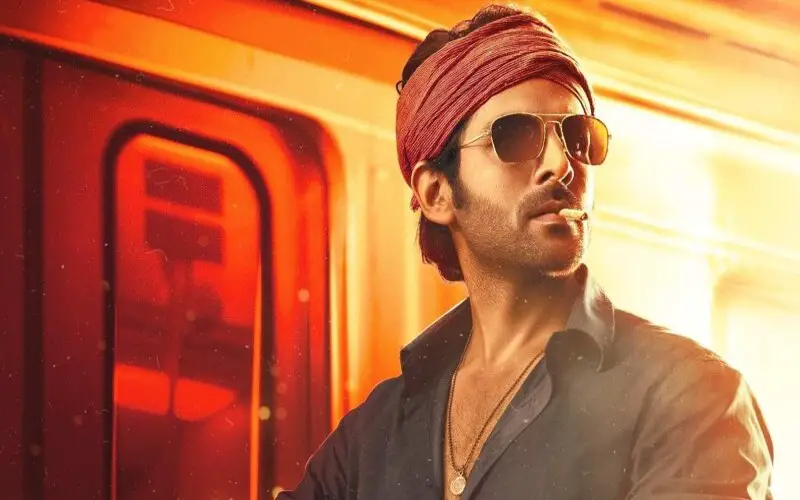 ...
2. Selfiee
and Emraan Hashmi Emraan Hashmi is one of the most successful & cont >> Read More... starred Selfiee, which was released theatrically on February 24 2023, has been declared a box-office failure. There are many reasons for the underperformance of the film, such as lousy direction and weak storyline, but one of the main reasons for the flop, according to the experts, is that the audience had already seen the original movie " Driving Licence Click to look into! >> Read More... " on which "Selfiee" was based.
3. Bheed
Released on March 24, 2023, the movie "Bheed" starred Rajkumar Rao as '' and Bhumi Pednekar Bhumi Pednekar is Maharashtrian unconventional act >> Read More... as ' Renu Sharma Hindi playback singer Renu Sharma performs. Renu S >> Read More... '. According to the critics, the movie was slow-paced with a somber subject, which is why it could not perform well at the box office, making it the 2nd box office failure of director Anubhav Sinha Anubhav Sinha was born on 22nd June 1956 in Jamalp >> Read More... .
...
4. Kisi Ka Bhai Kisi Ki Jaan
Released on April 21, 2023, Salman Khan's self-produced film failed to impress film critics and even the fans of Salman. The film was made on a budget of 112 crore and earned back 110 crore. Although the movie succeeded in recovering the making costs, the movie was still a flop at the box office. After the poor performance, 'Kisi Ka Bhai Kisi Ki Jaan' fans are now eagerly waiting for Salman Khan's "Tiger 3".
...
The movie was released on July 7, 2023. Directed by Anu Menon Anu Menon is a film director and a writer in the B >> Read More... , the film starred Vidya Balan Vidya Balan is an award winning Bollywood actress >> Read More... , Ram Kapoor Ram Kapoor is an acclaimed and renowned television >> Read More... and Rahul Bose Rahul Bose, who is an actor, director, writer and >> Read More... . "Neeyat" was a remake of Daniel Craig's " Knives Out Click to look into! >> Read More... ". Unlike 'Knives Out', the movie could not live up to the audiences' expectations. Neeyat was made on a budget of approximately 35 crore and collected only 5.5 crore worldwide.
...
6. Gumraah
Released on April 7, 2023, the movie starred Aditya Roy Kapoor and Mrunal Thakur Mrunal Thakur is a television and film actress who >> Read More... . The movie was produced on a budget of approximately 50 crore and could make only Rs. 7.88 crore worldwide; thus, it was declared a box office flop.
...
7. Adipurush
Adipurush was one of the movies of 2023, which was highly anticipated by the audience. Based on a sacred religious epic, " Ramayana Ramayana is a mythology based drama TV show which >> Read More... " of Hindu mythology, it failed to reach the expectations of spectators. In addition, it was reported that the movie had some scenes which hurt people's sentiments. This resulted in the movie flopping. While "Adipurush" was made on a massive budget of approximately Rs. 600 crore, it could only earn Rs. 450 crore.
...
8. Kuttey
Kuttey was released theatrically on January 13, 2023. Directed by Aasmaan Bhardwaj, the movie had a stellar cast: Arjun Kapoor Arjun Kapoor is a Bollywood star. He was born on 2 >> Read More... , Naseeruddin Shah Naseeruddin Shah is an experimental actor and asso >> Read More... and Tabu. The movie was made on a budget of Rs. 50 Crore, whereas the total Box Office Collection was just Rs. 4.65 Crore; hence, it was declared a huge box office failure. The movie was even bashed for several reasons, like an underwhelming performance and the ruining of classical song 'Dhan Te Nan' by remaking it.
...
9. IB71
Vidyut Jammwal starrer IB 71 could not make any buzz before its release even though the makers tried their best to spread word about the movie across cities. But their efforts failed as the film received only average to poor reviews. The film started with a dull response all over. According to the reports, only 4,000 tickets were booked for the movie before its release. IB71 only made Rs. 18.60 crore in 17 days and  under 21 – 22 crore nett lifetime.
10. Jogi Sara Ra Ra
Directed by Kushan Nandy Kushan Nandy is the son of famous Indian author an >> Read More... , "Jogi Sara Ra Ra" was led by Nawazuddin Siddiqui Nawazuddin Siddiqui was born in Budhana in Muzaffa >> Read More... and Neha Sharma Neha Sharma is born in Bihar. But she migrated to >> Read More... . The film was released theatrically on May 26 2023, and since that day, it has struggled to even collect a mere 2 crore. Although there were anticipations regarding the film before its release, it could not do well in the theatres.