Bollywood witnesses on, and off debate regarding the topic of nepotism. The common people too claim that being a star kid means a sure entry in the industry without much struggle. The star kids are most likely to get a break, killing the passions of other deserving actors. Being a star kid, one always assumes that the kid is to take over their parents, but there are some kids who defy this fact. They defy the topic nepotism, and show the world that being a star kid doesn't always means a Bollywood break; they have the liberty to choose their paths.
1. Ahana Deol Ahana Deol is a part of the Deol family which is o >> Read More...
The first born to Hema Malini Hema Malini is perhaps the only dream girl of the >> Read More... , and Dharmendra is a true beauty. Hema didn't force her to be an actor, and walk on her footprints; rather she let her princess choose her career, and gave full support. Ahana wanted to be like her mother, not as an actor but as a dancer, and took the profession of Odissi dancer.
2. Rahul Bhatt Rahul Bhatt is a hunk Indian model turned actor an >> Read More...
He is the son of very renowned director Mahesh Bhatt Filmmaker Mahesh Bhatt created a niche for himself >> Read More... , and Kiran Bhatt. He is the lesser-known sibling of Pooja Bhatt This chubby star of Bollywood had a different styl >> Read More... , and Alia Bhatt Alia Bhatt is a trendsetting actress from Mumbai, >> Read More... , but he likes it this way. He chose to be a fitness trainer, and became a professional one. He showed his passion for work while working with the Dangal team. He is the man behind Aamir's superb transformations.
3. Sunaina Roshan Sunaina Roshan is the daughter of Rakesh Roshan an >> Read More...
This cute princess in the Roshan Family did not want to act. She used to say that acting is boring in her younger days. He father is an absolute director, and her brother is one of the most famous actors Bollywood has. She chose to be behind the curtains, and handle Filmcraft, family's production house.
4. Saba Ali Khan Saba Ali Khan is a renowned fashion designer. She >> Read More...
Another Pataudi princess but less known that her siblings Saif Ali Khan Saif Ali Khan is a film celebrity born to actress  >> Read More... , and Soha Ali Khan Soha Ali Khan was born into a royal family. She is >> Read More... . Who doesn't know their parents? Saba is younger than Saif but is elder than Soha. She shows her excellence in jewellery art, and is a fantastic jewellery designer.
5. Anshula Kapoor
This lesser-known Kapoor is the daughter of Boney Kapoor Achal Kapoor or Boney Kapoor is a very famous Indi >> Read More... from his first wife, and sister of Arjun Kapoor Arjun Kapoor is a Bollywood star. He was born on 2 >> Read More... , the fresh face of Bollywood. She is a geek, and was an ex-employee of Google. Currently, she is working as the operational manager of HRX, Hrithik Roshan's brand for apparels.
6. Shweta Nanda
The girl, before marriage, carried the Bachchan surname. She knew that her forte was not acting but journalism. Initially, daddy's princess Shweta modelled for L'Oreal, and also hosted a talk show associated with Next Gen. Currently, she is a journalist with CNN IBN.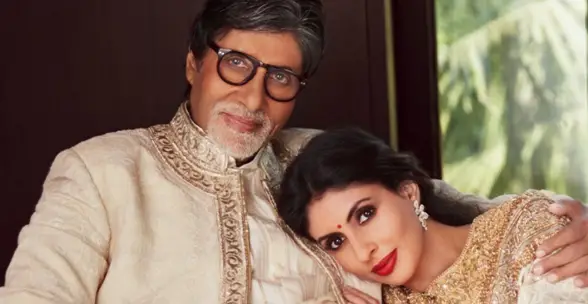 7. Riddhima Kapoor Sahani
The Kapoor clan is famous to give us stars, but one of their stars did not join the industry, she is Riddhima. Riddhima is Ranbir's elder sister who has a keen interest in jewellery, and also has great fashion sense.
8. Meghna Gulzar Meghna Gulzar is among the few female directors in >> Read More...
She is the daughter of Rakhi, and Gulzar. The young girl chose to make movies rather than act in one, unlike her father, and mother. The movies she directed under her name are Hu TuTu, Filhal, and Just Married Click to look into! >> Read More... .
9. Rhea Kapoor Rhea Kapoor is an Indian Film producer in Bollywoo >> Read More...
She is also another Kapoor star who did not act in movies rather chose to stay behind the scenes, and make them perfect for the viewer. She is a film producer, and also a well-known fashion stylist. Also, being elder sister to Sonam Kapoor Sonam Kapoor, Daughter of Anil Kapoor and model Su >> Read More... , she is her fashion master.
10. Masaba Gupta Masaba Gupta is one of the most accredited and you >> Read More...
Princess to Viv Richards Sir Isaac Vivian Alexander Richards, by and large, >> Read More... and Neena Gupta Neena Gupta is a very popular and well-known figur >> Read More... , Masaba chose the fashion line, and today she is the most renowned fashionista in the country.