1) How do you sing the songs of "Black Eyed Peas"? Fergie, the lead female vocalist of the band took her stage performance to an entirely different level, where she, accidently, pees in her pants on the stage. The Hip-Hop beats of this band sure can get us jumping and super excited. No matter what, Black Eyes "Pees" rocks the stage anyway!
...
2) What happens when a star gets too close to a fan while performing on the stage? NO, not a person, but the LITERAL fan! Taylor Swift Taylor Swift is the big name in the music industry >> Read More... , while performing on the stage in a concert, had her own super embarrassing Monroe-second when she, accidently, stepped near a fan, which revealed her skin-colored underwear, which was never meant to be showed!
3) The cool stars also have their days! But the days when their those cool stars have their un-coolest moments are DEFINITELY RARE. Teenage love, Harry Styles Harry Styles, born as Harry Edward Styles, is a we >> Read More... stumbled on the stage when trying an epic move in an Epic-funny way. That move brought more than smoothness in his life, we suppose!
...
4) Remember the film " The Dictator Click to look into! >> Read More... " ? During its premier in London, ' Louie Spence Louie Spence is a dancer, choreographer, and an ar >> Read More... ' left everyone wondering WHAT EXACTLY Spencer had in his mind! The choreographer afforded to take a moment's glance underneath the dress of this actress. Dude, this is not the best way to secretly announce your judgments underneath the dress!
...
5) Ladies who suffer from the "Bieber Fever" were seen clandestinely laughing at the Young star, as the heartthrob Teen sensation threw up on the stage during a live performance. We are yet to discover the link between teenage stars either throwing up or throwing themselves up on the stage. JEEZ! Justin, Is it too late to say, I'm Sorry?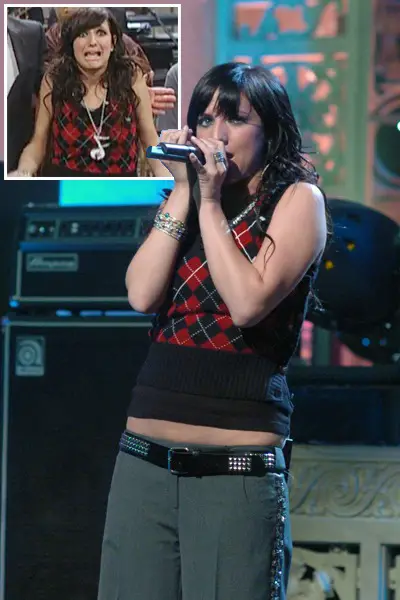 ...
6) The Television saw one of its most embarrassing 60 seconds, when ' Ashlee Simpson Ashlee Simpson is an American actress, singer, and >> Read More... ' SNL performance went unbearably bad due to incorrect track that made her do ridiculous jigs, making everyone uncomfortable to a greater extend. Such a moment of confusion left her humiliated as she walked down the stage.
...
7) Lindsay Lohan Lindsay Dee Lohan is a multitalented American. Act >> Read More... has really experienced a lot of embarrassments over many the years but one of the most embarrassing moment, that left yellow marks in her life was the one of her photographs going Viral. The picture showed her yellowing teeth, that added much to her record!
...
8) Who can ever forget the lyrics of "Sweet Child O' Mine"? Wait! Axl Rose W. Axl Rose was born on 6th February, 1962, in the >> Read More... can! During one of his concerts in France, Axl forgot the lyrics while performing on the stage and was left for a great embarrassment for the rest of his life. Come on, Rose! this song "reminds me childhood memories."
...
9) One of the most wanted stars, Zac Efron Zac Efron is the debonair screen icon in Hollywood >> Read More... grabbed the attention of almost all present in the red carpet appearance of Dr. Suess' The Lorax, as a packet of condom dropped from his pocket. Oops! Zac, please take care of your stuff. The authority would not be responsible for your lost belongings!
10) Actresses do look beautiful on the red carpet. But what if your pretty gown tears off while you walk? ' Sofia Vergara Sofia Vergara is a gorgeous Columbian model, host, >> Read More... ' was painfully left for a deep humiliation as the gorgeous star's gown split into halves from the back, while she walked on the Red Carpet The Hindi entertainment program which makes you fe >> Read More... in her Emmys appearance, 2012.