When you are a celebrity and you are extremely rich you tend to get phone calls from everyone and one of them is IRS. They know you are rich and are going to ask you to pay your taxes. At times, there are decisions you don't take wisely once you become rich, and that leads you to become broke. Here are the celebrities who went from rich to dirt.
1. Pamela Anderson:
Some of us remember Pamela from back in the days when Baywatch was a hit. Some might know her because of her rocking ex-husbands, Tommy Lee and Kid Rock. And the rest of us might know her because of her appearance in Playboy. Whatever is it, you know Pamela Anderson and you will never forget, just like IRS didn't forget her. After spending a lot of money on plastic surgery and also to chic up her house where she spent more than a million, IRS questioned her about not paying her taxes. She had no money left leaving her bankrupt where she had to sell the house that she remodeled.
2. Toni Braxton:
Music fans might remember 'Unbreak My Heart' by Toni in the 1990's. After this hit song, Toni did not have a collection of famous songs, but that didn't help her from spending money. Her overspending of money led her to fill forms of bankruptcy. She had two bankruptcy forms to fill one in 2010 and the other in 2013. Six months later after filling the forms, she bought a $3 million dollar house next to Justin Bieber and Kourtney Kardashian. For now, she is trying to get her life back on track, but you never know when she will be filling the next bankruptcy form.
3. Gary Busey:
In 2014, Gary was part of an Amazon commercial where he was entertaining viewers and in 2015, he took part in Dancing with the Stars where he finished on the 10th place. As of now he is doing nothing but before all of this the actor had financial problems due to his medical problem. In 1988, he had met with an accident where he injured his head and was later diagnosed with cancer. He was left with a huge amounted bill, but this did not stop him from entertaining people and making up the money that he lost.
4. Courtney Love:
She was the girlfriend of Kurt Cobain and the lead singer of Hole. There were a lot of rumours spreading by the Nirvana fans that she was the reason Kurt had passed away. After the Nirvana stars death, Courtney began spending huge chunks of money and had developed a habit of doing drugs which led to Bankruptcy. This led to her losing her house. Nirvana's diehard fans don't feel even a tad bit sorry for her.
5. Brendan Fraser:
Isn't it a bit shocking that he is one of the people who have made the list even though he appears in films? In the early 2000's he would earn around $2 million a year, but he didn't stop spending the money he earned at that very moment itself. Due to his old salary, he also has to pay $75,000 for child support. His net value has fallen. You will see him in his next film when he is falling short of money.
6. Michael Jackson:
We all yet remember the sad demise of our very favourite MJ. Even though he was one of the most successful stars out there in pop, he spent money very ravishingly especially on plastic surgery and on his property in Neverland Ranch. It was an amazing place with an amazing cost. Every year he had to pay $10 million to keep it running. He had to take loans and after his death, he left his children with debts.
7. Gary Coleman:
All of us, remember Gary Coleman who was the small size child actor from a popular show in the 1980's 'Different Strokes'. He made $8 million in that show itself but was not allowed to use it till 18. By his 18th birthday, the cash ended up being $200,000. Once his hands were set on the money, he didn't know how to control himself from spending it and by 1999 he was bankrupt.
8. Nicolas Cage:
Cage being one of the famous actors is here on the list of broke celebrities. He spent like there was no tomorrow and purchased many things such as private jets, mansions, cars, boats, etc. And soon enough Nicolas was left with no money, making him bankrupt with a debt of $14 million. All his purchases had to be sold out to clear the debt.
9. Lindsay Lohan:
She had a very good acting career by being in the best movies in the mid-2000 like Parent Trap, Mean Girls, Just My Luck and so on. After some period, her career derailed. Her life turned into a circus; she went into a habit of partying and doing drugs. It was tough for her later to get a role back again in acting and in 2010 she went bankrupt where she had to pay almost a quarter million.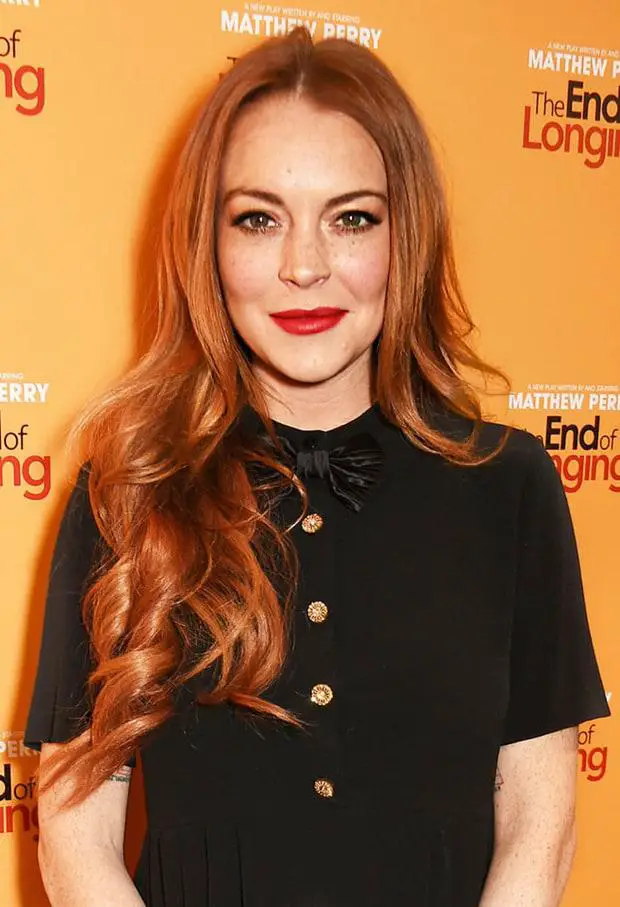 10. Willie Nelson:
For the past 20 years, Nelson was the opposite of being bankrupt but between 1990 and 1993 he was in a deep financial problem. He went completely bankrupt and owed $16 million. He had a happy ending as he released an album and made up the money that he lost. For now, he is doing just fine while singing around the world and trying to legalize marijuana.
11. Lena Headey:
If you are a Game of Thrones fan you know Lena. She plays the evil queen but not in real life. After her divorce in 2012 and fight for custody by 2013, she was left with just $5. At a loss, she sold her Hollywood Hills home to get back up.