Some actors become memorable for certain roles that they have played. These roles become the defining moment of their career. And some, like , become memorable for never letting a single role get associated with them. Versatility is part and parcel of an actor's life. Here are a few actors who have proved their worth by juggling both positive and negative roles and excelling at both.
1) Helena Bonham Carter Helena Bonham Carter CBE is one of the prominent a >> Read More...
In her 30 years long acting career, Helena Bonham Carter has proved that she is synonymous with versatility. From her earlier roles as the sweet and snobby Raina in the movie adaption of G. B. Shaws' Arms and the Man to the nefarious and fanatical Bellatrix Lestrange in the Harry Potter series to the bumbling fairy godmother in Disney's Cinderlla, Carter has proved that she has it all. Surprisingly enough, the actress has had no formal training! She used the money she won in a contest to pay for her entry and finally made her debut at the young age of 16.
...
2) Benedict Cumberbatch Benedict Timothy Carlton Cumberbatch was born in L >> Read More...
His complex portrayal of Conan Doyle's Sherlock is what sky-rocketed him to fame. His constant challenging of thorny roles is what kept him there. Alan Turing – the scientist we all felt sorry for, Sherlock Holmes – the consulting detective we love to hate, Khan in Star Trek Click to look into! >> Read More... – the villain we plain hate – Cumberbatch has been there, done all that securing him a spot on this list.
...
3)
...
Who does not remember this legend? It's hard to mention Heath Ledger and not end up commenting on his portrayal of Joker in Nolan's Batman series. However, Ledger has also played other roles such as high schooler in the movie 10 Things I Hate About You and a rancher in the movie adaption of Brokeback Mountain. Based on a book of the same name, the movie attained critical success though the book was shamed for dealing with homosexual themes.
4) Tom Hardy Starring in everything from Peaky Blinders to The >> Read More...
...
Be it the guy-next-door-who-also-works-for-the-FBI in This Means War Click to look into! >> Read More... or the evil Bane in Christopher Nolan's Dark Knight Series, this guy has done it all. Love him or hate him, you cannot deny this guy has skills!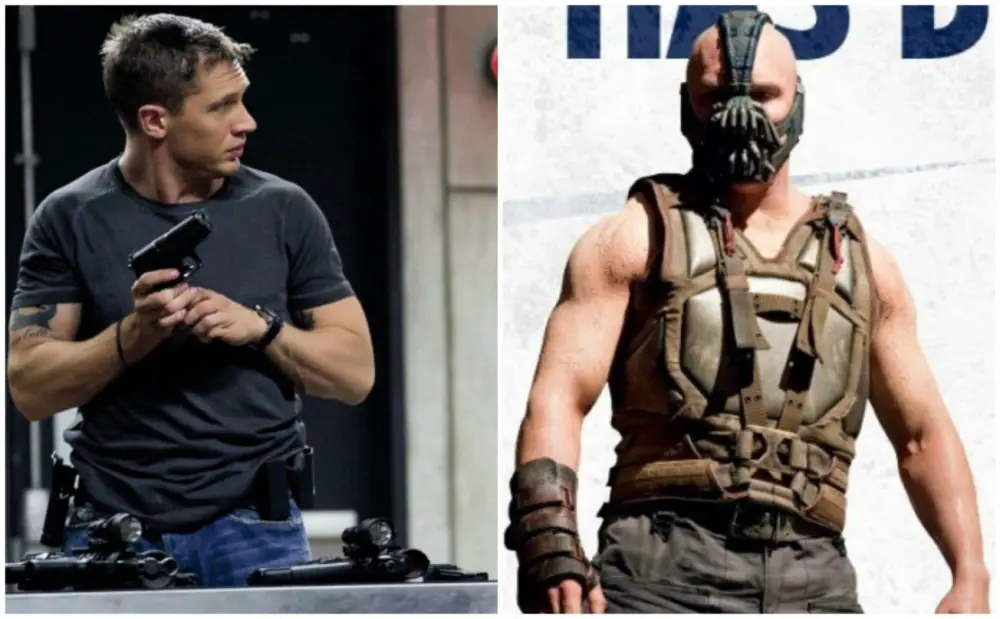 ...
5)
The second entry from Harry Potter in our list. The cute, lovable billionaire in Maid in Manhattan or the Dark Lord Who Must Not Be Named? The handsome guy or the evil overlord? Fiennes, who began his acting career in 1983, has managed both roles with élan. The only question we have is how much prosthetics was actually used to transform him into Voldemort?
...
6) Mads Mikkelsen Mads Mikkelsen is an eminent Danish actor. He was >> Read More...
...
Synonymous with Hannibal Lecter, the cannibalistic doctor. But did you know that he also played the accountant in Rihanna music video "Bitch Better Have My Money"? Having made himself practically a success in the Danish film industry and with 46 credits to his name, Mikkelsen continues to prove that he truly is dedicated to his art. He was actually a gymnast and a dancer. His acting career took flight in 1996.
7) Michael C. Hall
Best known for his portrayal of Dexter Morgan in the hit TV series Dexter where he played a serial killer who helped catch other psychopaths and serial killers. He also played the role of the needy professor David Kammerer in the movie Kill Your Darlings Click to look into! >> Read More... , a biopic on Allen Ginsberg and other poets of the Beats era. Need we tell you that playing a psychopath and a pitiable professor looking for love is two entirely different thing? Yet Hall managed to carry it off with class and accolades. He also played the role of David Fischer in the drama series Six Feet Under Six Feet Under is an American comedy-drama televis >> Read More... .
8) Dane DeHaan Dane William DeHaan is an American hero. He is rem >> Read More...
Another one from Kill Your Darlings! A young DeHaan played the questionable Lucien Carr, the man responsible for half the action in the movie. But that's not the end of it. This rising actor also played the role of the Green Goblin in The Amazing Spiderman 2! Before he turned into the monster, he played Harry Osborn the sickly heir of the Oscorp Industries. How's that for polar opposite roles?
9)
Need we mention just how versatile Leo is? The well deserved Oscar after so many years of struggle should be proof enough. After churning out hit after hit, each with vastly different characters, he has earned himself a place on this list. He began his career in 1989 and the rest, they say is history.
10) Jim Carrey He is undeniably one of the greatest and magnifice >> Read More...
After Jim Carrey's memorable stint in The Mask, it had become impossible to associate him with any genre other than slapstick comedy. However, his subdued role in Oscar winning movie Eternal Sunshine on the Spotless Mind proved otherwise. Carrey took on the role of a quite, easy-going man whose relationship with runs into trouble when she decides to have his memory erased after a bad fight. The movie went on to win 1 Oscar and received a total of 67 wins and 103 nominations. Despite being one of the best comedians of our time, Carrey has constantly battled depression.