Fashion is worldwide and Indian designers have shown us that nothing is out of reach. We're proud to say that even Hollywood has embraced India's contribution in the fashion world, and it shows.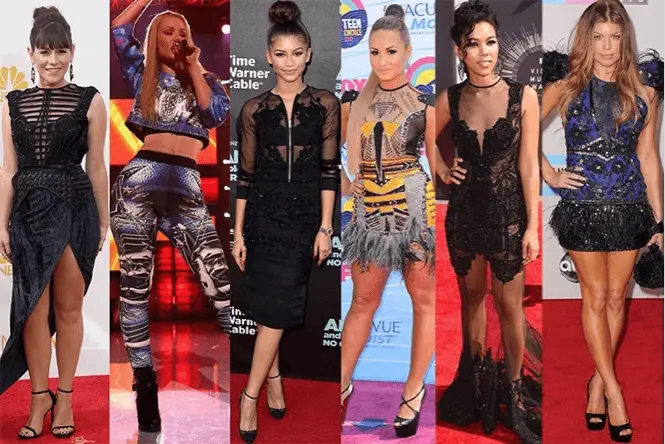 Here are 10 Designers Who're Adored In Hollywood
1 - Naeem Khan Born on May 21, 1958, in Mumbai, Maharashtra, Naee >> Read More...
Many celebrities have adorned Naeem Khan for numerous glitzy events, and we must say we envy them for wearing such wonderful dresses by one of our own. Even the First Lady loves him.
2 - Prabal Gurung Prabal is a sound example for many. He was born in >> Read More...
The designer is not only a big name amongst A-listers but also featured in a popular magazine along with our very own Carrie Bradshaw. Of course, SJP is the holy grail of fashion. Big hit for Prabal Gurung.
3 - Bibhu Mohapatra Bibhu Mohapatra is a fashion-cum-costume-designer >> Read More...
The best kind of compliment for a designer is when Michelle Obama wears his dress. And this happened to Bibhu Mohapatra. We cannot contain our excitement, imagine his shock!
4 - Manish Arora Manish Arora is an Indian TV serial actor who came >> Read More...
Manish Arora's colorful designs are worn by several Hollywood Pop artists including Katy Perry Katy Perry was born to pastor parents Maurice Huds >> Read More... and Nicki Minaj Nicki Minaj took birth as Onika Tanya Maraj on Dec >> Read More... . Katy's dress even has his name embellished at the bottom.
5 - Falguni and Shane Peacock Shane Peacock was born on 25th of February in 1957 >> Read More...
The designer duo are a huge hit in Hollywood. From Bollywood to Hollywood, everyone adores their designs and are itching to wear them.
6 - Abu Jani Sandeep Khosla
An Indian twist to Jane Austen's evergreen Pride and Prejudice, this film revolves around an Indian girl Lalita, who falls in love with a British Mr. Darcy.
7 - Alpana and Neeraj
The edgy and gothic style of Alpana and Neeraj is embraced by Hollywood, and we see the evidence by watching A-list artists donning their designs.
8 - Anita Dogre
The Duchess wore Anita Dogre. What more can we say? Granted it's not Hollywood, but it's Kate Middleton Kate Middleton was born in Berkshire, England on 9 >> Read More... .
9 - Amit Gupta Amit Gupta is a writer as well as Director. He is >> Read More...
He was the man behind the L'oreal Paris ad looking fabulous. If that doesn't say it all, we don't know what will.
10 - Manish Malhotra            Manish Malhotra, is an Indian fashion d >> Read More...
Manish Malhotra is a big name in Hollywood. In fact, Rosario Dawson Bio coming soon... >> Read More... is a big fan and even at-tended the Lakme Fashion Week to show her support. We're proud to know that these designers have been accepted with open arms in Hollywood. It is good to have the best of both worlds.