Thriller movies, often known as suspense movies or suspense thrillers, are a well-known movie genre that makes viewers anxious and tense. The filmmaker in this genre makes perfect use of the suspense component present in the narratives of most movies. By delaying what the audience perceives as inevitable, tension is created and situations that are threatening or in which escape seems impossibly difficult.
Frequent techniques include hiding crucial information from the spectator, combat sequences, and chase scenes. In a thriller movie, the protagonist's life is frequently at risk, perhaps because they are unaware that they are about to enter a risky position. Typically, the protagonist faces a challenge, such as an escape, a task, or a mystery. Here is a list of the top 10 suspense (thriller) Bengali movies:-
1. Baishe Srabon (2011)
2011 Indian Bengali Film Noir psychological suspense thriller Baishey Srabon (22 Shey Srabon), directed by . Two journalists, two police officers, one of whom is on administrative leave, and a spiteful psychopath who leaves behind couplets from Bengali poetry are the central characters of the movie. A serial murderer often leaves poetry from well-known Bengali literature next to their victims. A frustrated officer who is tasked with the inquiry must collaborate with an ex-police officer to crack the case. The core of the narrative, which will keep you guessing till the very end, consists of poetry, hard relationships, and intriguing plot twists.
...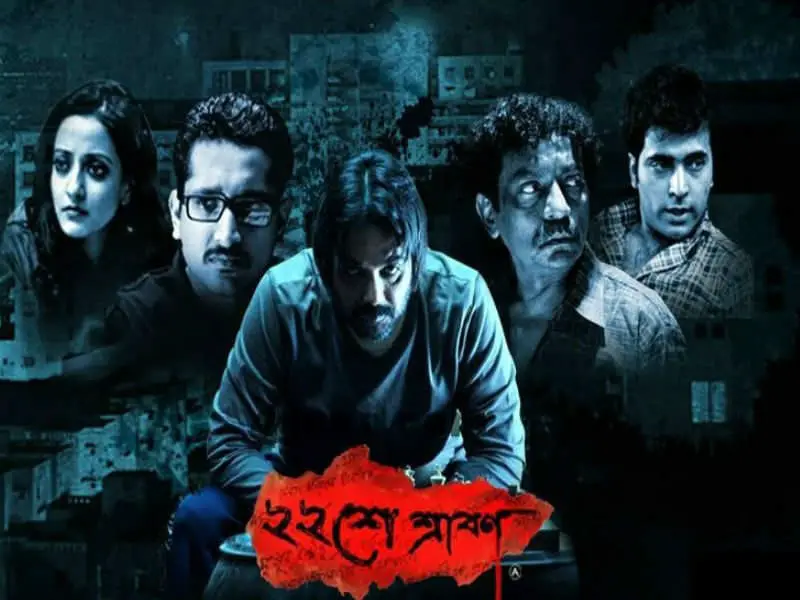 2. Chotuskone
The cast of Srijit Mukherji's Bengali-language thriller Chotushkone includes Aparna Sen A vetern filmmaker and actress, Aparna Sen has bee >> Read More... , Goutam Ghose Gautam Ghose is a special man. He has won numerous >> Read More... , Chiranjeet Chakraborty Chiranjeet Chakraborty, whose real name is Deepak >> Read More... , and Parambrata Chatterjee Parambrata Chatterjee, born on 27th June 1980, is >> Read More... , and Payel Sarkar Payel Sarkar is an Indian Bengali actress who has >> Read More... . Critics gave the movie favorable reviews. At India's 62nd National Film Awards The National Film Awards gets presented every year >> Read More... , the movie won Srijit Mukherji the National Film Award for Best Director. Four buddies who are also filmmakers set out on a trip to deliver a script to a producer who lives far away. They gradually come to understand that there is more to the offer as they go. Eventually, they become embroiled in a conspiracy that has a deep relationship to their past.
...
3. Khoj
The psychological thriller movie Khoj is by Bengali director Arka Ganguly Arka Ganguly is a scriptwriter, producer, and dire >> Read More... . [1] On 2nd June 2017, Magic Moments Motion Pictures released this movie. Khoj has received a total of nine international awards.
A police officer looks into a doctor after hearing a woman's screams frequently coming from his home. Even while the doctor says that the painkiller injections she is receiving are what are causing the cries, the scenario seems odd, especially because no one has seen his wife. Numerous truths and lies are revealed when the police officer does his inquiry.
...
This film is based on the short story "Feluda & the Royal Bengal Mystery" by Satyajit Ray Biographies reveal bare details about the maverick >> Read More... . A well-known Bengali investigator with great powers of observation and intuition is Feluda, also known as Pradosh Mitter. To unlock the riches, he is summoned to Mahitosh Sinha's palace in Bhutan. With his keen observation and vivid imagination, "Feluda" often uses MIND MAPPING to recreate a previous interaction to piece together the puzzle's missing pieces. The movie is quite how I would have interpreted the story's turning point, which shows Feluda working out the riddle.
...
 5. Chiriyakhana
The 1967 Indian Bengali-language crime thriller Chiriakhana or Chiriyakhana, directed by Satyajit Ray and starring Uttam Kumar Uttam Kumar was matinee idol of Bengali cinema. He >> Read More... as Byomkesh Bakshi Indian television industry has many detective seri >> Read More... , is based on the Sharadindu Bandyopadhyay Sharadindu Bandyopadhyay was primarily a Bengali w >> Read More... short tale of the same name. Satyajit Ray wrote the screenplay. Byomkesh Bakshi, another well-known fictional Bengali investigator, is the foundation of the film. After being hired by an ex-judge, Baksi chooses to take up the issue of a missing actor. When the film was first released, it did poorly, and Ray received criticism for being unfaithful to the source material. But the movie has developed a cult following over several years.
...
6. Nobel Chor
Suman Ghosh's Nobel Chor, a 2012 Bengali-language Indian movie starring Mithun Chakraborty When we talk about the few legends in the Indian f >> Read More... , Soumitra Chatterjee Soumitra Chatterjee was born on January 19, 1935, >> Read More... , Roopa Ganguly Roopa Ganguly or Rupa Ganguly is well known for he >> Read More... , and Saswata Chatterjee Saswata Chatterjee is an actor of Bengali origin. >> Read More... , was released in India. The movie has been accepted for the BFI London Film Festival. A poor farmer named Bhanu travels to Kolkata to return the medal he found outside his home. He eventually runs against individuals who want to take advantage of his innocence. The film portrays contemporary India in all of its complexity through the voyage of Nobel Chor, including the encroachment of globalization, the rural-urban split, and the condition of India's villages.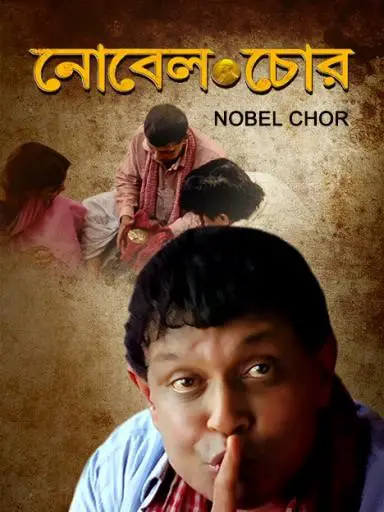 ...
7. Ebar Shabor
A 2015 Indian mystery-thriller titled Ebar Shabor is rooted in the Shirshendu Mukhopadhyay Shirshendu Mukhopadhyay is an Indian, Bengali auth >> Read More... detective fiction "Twin" (Bengali: lit. "Now It's the hunter"). [2] The movie is produced by Reliance Entertainment and Mundus Services under the direction of Tollywood line producer Arindam Sil Born on 12th March 1958, Arindam Sil is an Indian >> Read More... . Shabor Dasgupta, a police detective in Kolkata, sets out to solve the murder of Mitali Ghosh, a person with a troubled background. The main suspects are her cousin Joyeeta, ex-husband Mithu Mitra, ex-boyfriend Pantu, and friends Samiran and Samiran.
...
8. Sabar Uparey
Based on A.J. Cronin's 1953 novel Beyond This Place, Sabar Uparey (Bengali: English: Beyond All) is a 1955 Indian Bengali-language crime thriller film produced by M.P Production Private Ltd and directed by Agradoot. Uttam Kumar and Suchitra Sen play the two main characters. In 1958, the film was recreated in Hindi as Kala Pani. The plot was about a struggling attorney who learns unexpectedly that his father served time in prison for a woman's murder that wasn't even his fault. The protagonist (Uttam Kumar) leaves his home to launch his investigation to prove his father's innocence, and when everything turns against him, he fights back.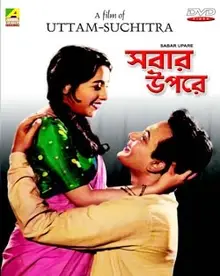 9. Sonar Kella
Satyajit Ray, a Bengali author, and director published the mystery novel Sonar Kella, also known as Shonar Kella, in 1971[1]. The Sonar Kella movie, which was also directed by Ray and starred Soumitra Chatterjee, Santosh Dutta Santosh Dutta was a Bengali film Actor, and a Lawy >> Read More... , Siddartha Chatterjee, and Kushal Chakraborty Kushal Chakraborty is an actor and director in Ben >> Read More... , was released in 1974.
A frustrated dad hires private investigator Feluda and his cousin Topshe to look after Mukul, his bright child, who is in Rajasthan with a parapsychologist looking for a treasure from his previous life.
10. Mukhosh
Bengali thriller play Mukhosh is a production of Suman Sengupta Bio coming soon... >> Read More... and Argha Deep Chatterjee Argha Deep Chatterjee is a director, actor, produc >> Read More... . On 3rd January 2020, the movie starring Payel Sarkar and Rajatava Dutta Rajatava Dutta is an actor in the Indian film indu >> Read More... was created by SSG Entertainment.
When a senior official of the Kolkata Police is discovered dead, the agency seeks the assistance of criminologist Kinshuk Roy ( Anirban Bhattacharya Anirban Bhattacharya is an Indian-actor. He is a s >> Read More... ) to investigate because the murderer left behind a puzzling hint.