Bengal has been known for few of the first feminists. There are films based on the same theme. When we talk of feminism in films, Aparna Sen A vetern filmmaker and actress, Aparna Sen has bee >> Read More... deserves a special mention. Here is a list of 10 Bengali women-centric films-
1. Take One
Actress Doel Mitra's intimate scenes from one of her foreign films gets leaked. The purity of the actress, who was now playing Sita in a film, was being questioned. The film portrays the hypocrisy of Indian society when it comes to a bold woman.
...
2. Criss Cross
The film revolves around five women who live in Kolkata. They belong to various walks of life,but somehow cross each other's paths and directly affect each other's lives. 
3. Swade Ahlade
Chaitali portrays a typical Bengali housewife in this film. She starts questioning herself while living with a scheming mother-in-law, a formidable Father-in-law and a non attentive husband. Her life changes when a confident working woman meets her.
...
4. Brahma Janen Gopon Kommoti
This film revolves around Shabari, a professor, performing artist and a priest. It portrays Shabari's fight for the right to priesthood, dealing with menstrual taboos and standing up against kanyadan. Will a conservative husband hold her back from winning against patriarchy? Watch the film to find out.
...
5. Parama
Parama is the story of self discovery of a 40 year old housewife through her affair with a much younger photographer. Only to be betrayed by the unasked publishing of her semi nude photos by the photographer. This affects her mental health in a way that she seems unrecoverable. 
...
6. 36 Chowringhee Lane
The film portrays the life of an Anglo-Indian teacher, Violet who lives an uneventful life. Being lonely enough, she finds friends among her students. Years later, her students move on with their life and an incident shows her that she has been deceived by them too. The movie ends with Violet reciting Shakespeare with only a stray dog as the audience.
...
7. The Japanese Wife
The film shows the love story of a Bengali teacher and his Japanese pen friend. They exchange vows with each other over letters without ever setting eyes on each other.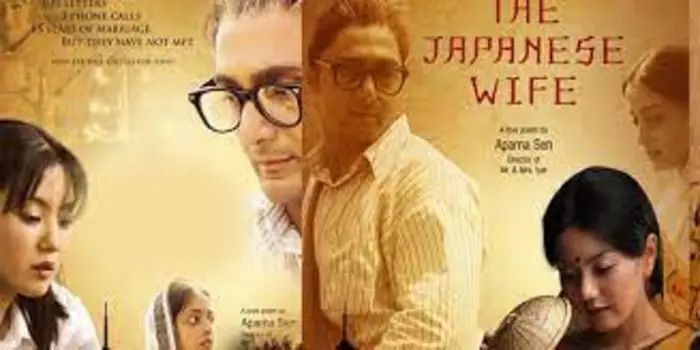 ...
8. Paromitar Ek Din
Paromita and Sanaka are mother and daugher-in-law. They show emotions of friendship and sadness throughout the film. Despite the difference in age, background and temperament, they share a strong bond. But, when Paromita's marriage breaks off, Sanaka is heart-broken and couldn't remain friends due to the issues of the society.
...
9. Muktodhara
Nihaarika, an unhappy wife of a public prosecutor expresses her emotions by conducting a play in the prison. The inmates act in the play with an ultimate goal of helping her.
10. Rajkahini
Begum Jaan Click to look into! >> Read More... runs a brothel in a village that is near the Indo-Pak border. The film shows her fights to survive and keep her business alive amidst the political situation of partition of the country.