1. ' Nagesh Nageswaran C. Krishna Gundu Rao is a Tamil actor o >> Read More... '
Nagesh is one of the evergreen comedy stars of Kollywood. He had been in the field for more than 4 decades and shared the screen space with legendary actors of three generations. He shared the screen space with MGR, Sivaji Ganesan The Honorable Mr. Ganesan was the second son in hi >> Read More... , Kamal and Rajinikanth.
...
2. ''
Vadivelu is one of the best humorists the Tamil silver screen has ever seen. He had been applauded for his parody by all the legends which include Sivaji Ganesan, Kamal Haasan Kamal Haasan is the most versatile actor that Indi >> Read More... , and Rajinikanth. He has worked with numerous renowned artists, and practically every motion picture he has featured in has been a blockbuster. Indeed he is the most bankable humorist in the South. He has been awarded the best Comedian awards 5 times by the Tamilnadu government and furthermore has got a Filmfare award to his credit. Vadivelu acts so naturally, that makes it appear like know him so well.
...
3. ' Vivek Vivekanandan is the birth name of the versatile co >> Read More... '
...
Vivek is a great Comedian. He gives a similar kind of vibes that Vadivelu gives. Undoubtedly he is a great actor in various roles, especially comedy. He has acted in uncountable comedy movies and has additionally purchased oodles of cash in the cinematic world. Vivek is a record-breaking and most loved Tamil comedy stars. Vivek elevates great messages to watchers. He had received three Filmfare awards.
4. ' Goundamani It is difficult to make one laugh and in this rega >> Read More... '
...
Goundamani is one of the best comedians, since the late 70s. We see him as an outstandingly witty person while working with Rajinikanth and Kamal Haasan, in movies like Yejaman, Baba, and Indian. His comedy performances are evergreen and his dialogues are still used in many movies as well as in the day to day lives.
5. Thengai Srinivasan Thengai Srinivasan was a South Indian actor and co >> Read More...
...
Thengai Sreenivasan is a comedy superstar, who had played with two generation actors. He had an extraordinary comic timing, particularly with MGR. As a legend, he merits a spot on this rundown yet his parody has progressed toward becoming something of the past.
...
6. ' Santhanam Santhanam is a Tamil movie actor who is famous for >> Read More... '
...
Santhanam is a comedy expert. His timely comedy and body language are appreciable. Tamil audience loves Santhanam's comedy right from his Vijay TV days. His perfect combination with " Arya Click to look into! >> Read More... " is worth watching.
7. Yogi Babu Yogi Babu is one of the famous actors in Indian fi >> Read More...
Yogi Babu is one of the best comedians in recent times. His combination with all the stars is adorable. Right from Superstar Rajinikanth to Lady Superstar " Nayanthara Nayantara also called as Nayanthara Kurian, is a r >> Read More... ," his comedy worked out well. He had also tried his hands as a comedy hero.
8. ' Soori Soori is a South Indian actor in Kollywood. His n >> Read More... '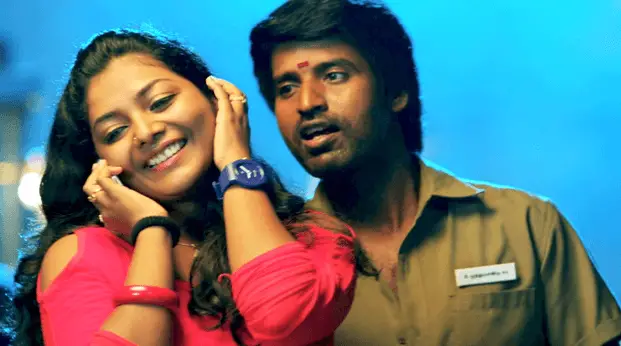 He is one greatest humorists in the Tamil industry. Soori is a decent actor. His comedy style and body language is incredible.
9. " Charle Charle was born in Kovilpatti, Tamil Nadu, India a >> Read More... "
Charle is one of the decent comedians in Tamil cinema. He has played with almost all the leading heroes of two generations. His comedy dialogues and body language are impressive. His facial expressions project him as a unique comedian. He is also one of the few comedians, who exist in Kollywood crossing three decades
10. ' Senthil Senthil is a great comedian actor who works predom >> Read More... '
At last but not least, Senthil occupies the last position in the race and list of top ten comedians from Kollywood. Senthil is an evergreen comedian. He is a popular actor from Tamil Nadu who performs all his roles perfectly. Senthil is notable for his comedy performance with his fellow actors, especially Goundamani.