Reviewing a movie is not an easy task. However one reviews our fastidious nature will pick one fault or the other with the reviewer. Sometimes when we like one reviewer's work to a great extent we don't express it at all. In fact, we only talk about the movies rather than movie's reviewer, who make our job comfortable as to whether or not to watch the movie. So this is an attempt to bring into light the Tamil movie reviewers in YouTube.
1. Tamil Talkies
...
Blue Shirt, as they call, is very down-to-earth. The main thing that differentiates him from other reviewers is that he doesn't smile while he is giving the review. Why is it that he doesn't smile? Blue Shirt is very matter-of-fact and has excellent sense of humor laced in his words besides his serious face. The way he talks is commendable in the sense that he talks in a patient manner. However, Blue Shirt was lashed by the fans for his blunt review on ' Kabali Click to look into! >> Read More... '. Also, sometimes he gives out too much of the story. But such things are part and parcel of the industry and Blue Shirt would surely be a wise person by now. Blue Shirt doesn't mince words while reviewing (however ' Metro Click to look into! >> Read More... ' was one of the few films that received a complete positive review by him). Moreover, he doesn't praise the stars unnecessarily. The satire of Blue Shirt has gained much recognition from the fans now. His delivery style is also good.
Blue Shirt: Outspoken
https://www.youtube.com/user/tamiltalkiesnet
...
https://www.youtube.com/user/tamiltalkiesnet/about
Subscribers: 1, 27,601 | View: 31,056,952 | Joined: Jan 27, 2012
...
2. Kalakkal Cinema
Kalakkal Cinema, since its inception in 2009, gives ample dosage of entertainment through reviews and other tidbits. Sanjay Vijay takes care of the reviewing part. His review style is very spontaneous and he has a cheerful countenance. He is just like the boy next door and is very expressive. He doesn't fail to appreciate the stars if they had really done a commendable job.
...
Sanjay Vijay: Cheerful and Spontaneous
https://www.youtube.com/watch?v=vMocEBtFcaQ
...
https://www.youtube.com/user/KalakkalcinemaVideos/about
Subscribers: 16,279 | View: 19,231,747 views | Joined: Oct 7, 2011
...
3. Jackie Cinemas
...
Jackie Shekar is very much at ease while reviewing since he talks, releases, pauses….he is at his spontaneous best. He has a calm disposition and reviews with a great comfort level. Jackie Shekar is a good writer too and has written some good pieces.
Jackie Shekar: Well-equipped
https://www.youtube.com/watch?v=gF5lNbpb7VU
https://www.youtube.com/user/JackieCinemas/about
Subscribers: 14,279 | View: 3,611,545 views | Joined: Nov 18, 2014
4. Behindwoods
Earlier it was Abhishek who was giving the reviews. Now it's 'Matheevan'. Maatheevan is very casual and gives stress when required. He is also expressive and doesn't overact. The way the review is told looks convincing. He tells the review from the view of the critic, the common man and the ultimate fan and this is pretty appealing. Kavya Sathyamoorthy is the representative of the team of 13 members and the reviewer gives the reviews devoid of spoilers.
Matheevan: Expressive
https://www.youtube.com/watch?v=jBj_fP-9V3w
https://www.youtube.com/user/behindwoodstv/about
Subscribers: 162,548 | Views: 92,651,960 | Joined: Dec 13, 2010
5. Kashayam With Bosskey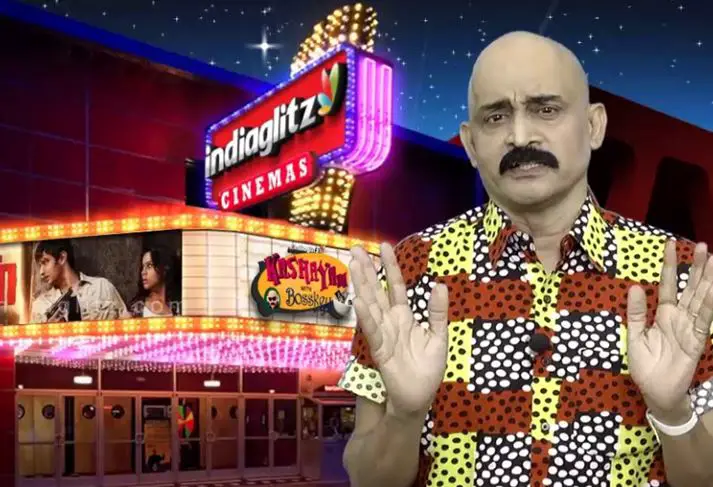 Bosskey takes up the task of reviewing for indiaglitz.com. You may like him or not but one thing that will attract you is his surprising gestures. He gives a broad smile, talks in a humorous manner and is quite casual. Whether it is radio jockeying or hosting on the television or proving himself as a stand-up comedian or being a movie actor, Bosskey is someone who can wear multiple hats with ease. Bosskey has exceptional command over the language and erases any tension.
Bosskey: Casual and proficient
https://www.youtube.com/watch?v=-1PuD-5uozk
https://www.youtube.com/user/IGtamil/about
Subscribers: 440,687 | Views: 422,585,172
6. Just Watch My Review
Susi, the reviewer, has a very serious face. However he has a balanced disposition of being self-conscious as well as being free, at the same time. Sounds confusing right? Well, you watch the review in the below given links and you will understand it. He reviews as though his verdict is the final thing and his confidence should be highly appreciated. He explains clearly why he likes a particular aspect. Susi is very active in social networking.
Susi: Confident
https://www.youtube.com/channel/UCQLfLI9NryuQw8Qwelzbruw
https://www.youtube.com/user/JustWatchMyReview/about
Subscribers: 15,465 | Views: 3,369,840 | Joined: Sep 18, 2014
7. Hari Talkies
Hari Diwakar, the reviewer, makes gesture with great expressions. He smiles whenever required and has a confident approach. Also it is evident that he enjoys his reviews. He is friendly and at the same time candid in giving his reviews. Sometimes he elaborates on the negatives too much. However, Hari Talkies takes efforts to reply to the comments given by the viewers.
Hari Diwakar: Involved
https://www.youtube.com/watch?v=_CKOzosZh6c
https://www.youtube.com/channel/UCAD2MplJNiruOd1N7ptMeLQ/about
Subscribers: 1,424 | Views: 328,708 | Joined: Jun 21, 2013
8. Nettv4u - Review Raja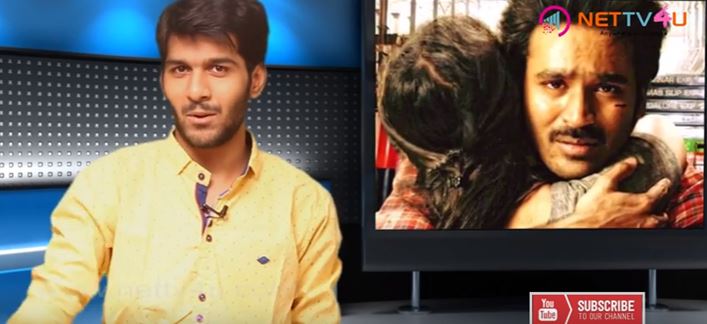 The review is given by 'Pappu' in a convincing manner and you feel as though you should watch the movie even though negative criticism is given. His easy and energetic approach is something highly appreciable. Pappu is very spontaneous and calls the spade a spade (but in a humorous manner). Telling the negatives in a humorous manner is indeed a challenging task and your facial expressions should complement with that. And Review Raja does exactly that.
Pappu: Enthusiastic
https://www.youtube.com/watch?v=enekRHX4qA0
https://www.youtube.com/user/Nettvforu/about
Subscribers: 2,390 | Views: 1,358,400 | Joined: Jul 10, 2014
9. Tamil Cinema
Well, Prashanth has a friendly approach and is completely at ease with his talking. He is natural and there is no build up. His reviews are not partial and he gives an earnest effort. He has confessed that he does reviews since he doesn't want people to be misdirected; here he gives genuine reviews. His first review was for 'Earam' and the viewers have embraced him with open arms. His narration is very blunt (which may not be liked by some though it is an essential aspect of reviewing). However, overall, he has garnered the positive feedback of the viewers.
Prashanth: Blunt and natural
https://www.youtube.com/watch?v=ywJeKagWoxc
https://www.youtube.com/user/tamilcinemareview/about
Subscribers: 99,375 | Views: 27,059,724 | Joined: Sep 13, 2009
10. Cine Ulagam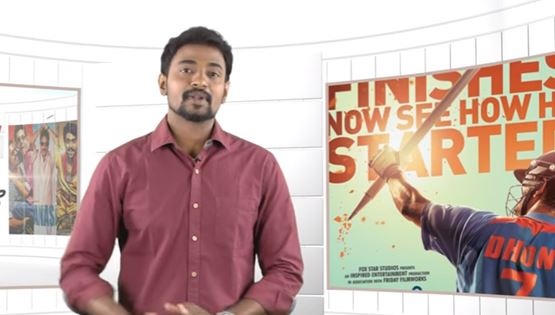 Praveen, who provides reviews for Cine Ulagam is comfortable with his reviews. He also has a friendly attitude that attracts him to the viewers. When he analyses a film he doesn't mind to praise lavishly. His body language and diction is also good. He also uses English words often (which may be his merit or demerit as per the perception of the viewer).
Praveen: Comfortable and genuine
https://www.youtube.com/watch?v=MYwfvZXHv6Q
Subscribers: 47,823 | Views: 32,238,616 | Joined: Jan 10, 2011
11. Smile Settai
The dumbest review, that they themselves claim, is something that will give light to their perspective. It is a novel attempt and the four people including the critic, the youngster, the hero's fan, and the common man, give verdict. They give their votes in a board and that is somewhat novel. Though it seem to be overacting sometimes, what can we say when they themselves claim to give the dumbest reviews? Finally, four of them give the verdict which is quite acceptable. Whatever it is, hats off to their honest approach. As they say, like them or dislike them, you cannot simply ignore their settai! RJ Vignesh is the man who is behind this fast growing channel and the idea of giving four-dimensional perception to anything, be it a review or the Cauvery issue, is simply interesting. The show which started off with a four-member team is now brimming with 18 members. Way to go Smile Settai!
Smile Settai Team: Funny
https://www.youtube.com/watch?v=OsSpPXtL9YY
https://www.youtube.com/channel/UCZCaRGGPtHFtp7X3FxtNKhA/about
Subscribers: 106,672 | Views: 12,345,969 | Joined: Dec 18, 2015
12. Fully Filmy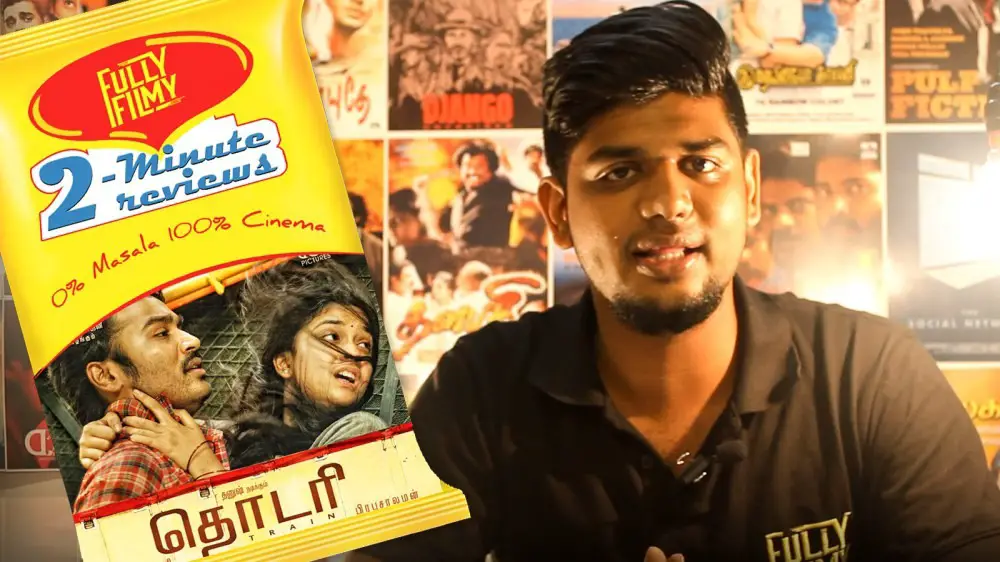 'VJ Abhishek' reviews for Fully Filmy. His enthusiasm in reviewing films is clearly shown when he is reviewing. Apart from reviewing he is also a host, a VJ and a journalist. He has a penchant for reviewing and that is obvious in his way of reviewing. He is very expressive, lavish in his praise, has a smiling face, and above all very jovial.
VJ Abhishek: Jovial
https://www.youtube.com/watch?v=EX8swmYNs9g
Subscribers: 9,290 | Views: 991,544 | Joined: Mar 25, 2015
13. Hindu's Selfie Review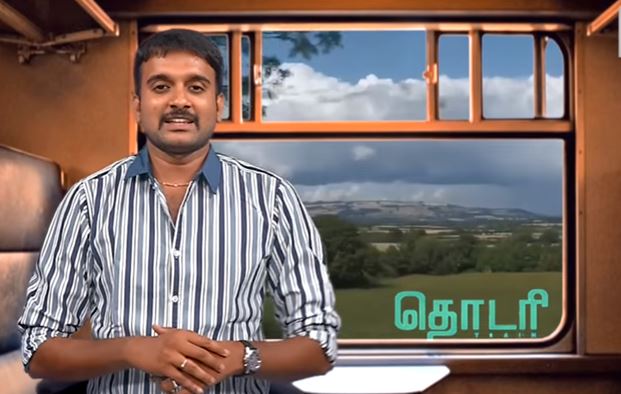 Karthick Krishna Bio coming soon... >> Read More... is very comfortable with reviewing and he is very humorous. He doesn't overact and is spontaneous. He is very expressive too and has good comic timing. Moreover, he tells the pros and cons of the movie in a very convincing manner. His honest and spontaneous way of reviewing has garnered him many fans.
Karthick Krishna: Good Comfort Level with Reviewing
https://www.youtube.com/watch?v=cQ3BXX-qBDo
Subscribers: 43,520 | Views: 23,044,737 | Joined: Apr 25, 2014
14. Cinema Patti
The reviewer is very casual and has a very serious face. He talks without any pause and is very involved in telling about the plus and minus of the movie. He has a very different approach of reviewing.
Reviewer: Restrained
https://www.youtube.com/watch?v=E95tmnG2uXY
Subscribers: 660 | Views: 60,579 | Joined: Dec 19, 2015
15. Vikatan TV
The reviewer is very expressive and her voice modulation and dialogue delivery is good. She is very careful in giving the pros and cons so that the review does not hurt the fans. She is very relaxed and seems to give honest review.
Reviewer: Relaxed
https://www.youtube.com/watch?v=7d9RptIm8OU
Subscribers: 677,613 | Views: 768,441,925 | Joined: Oct 10, 2011
16. Ymix Tamil
Here only the reviewer's voice is heard. However, the reviewer has good diction and is very casual. He is at ease while reviewing and pauses often when he speaks.
Reviewer: Casual
https://www.youtube.com/watch?v=5dGWIrfr6cM
Subscribers: 15,403 | Views: 5,881,980 | Joined: Oct 4, 2015
Hope you got to know more about the Tamil video Reviewers. Please feel free to vote for your favorite reviewer.
Kindly do comment in the below discussion box
Can also comment on Facebook
https://www.facebook.com/nettv4utamil/