In today's world, we can say that "TV is Open Entertainment." We can say this on a point that entertainment is now very widely available. Also, it costs far less than seeing a movie or attending an event. And watching a local language channel makes me more comfortable understanding it.
1. Colors Tamil
As you all know, Colors Tamil is an entertainment channel that explicitly shows serials through the native people in the Tamil language. A few fantastic serials are Valli Thirumanam Valli Thirumanam Indian Romantic television series >> Read More... , Naagin, Kolangal, Mahakali — Anth Hi Aarambh Hai, Sillunu Oru Kaadhal, Barrister Babu, , Thirumanam, Sangadam Theerkum Saneeswaran Sangadam Theerkum Saneeswaran is a Tamil language >> Read More... , Thendral, and Sembaruthi. The owner of the Channel is the Viacom 18 company.
...
2. Makkal TV
It is a Tamil TV show and serial intended to showcase many different types of stories through its Channel since its launching in 2006. Later, it was unavailable on direct TV but still is available on various streaming sites like YuppTV and Zee5.com. A few of its popular shows consist of Malarum Bhoomi, Santhanakadu, Makkal, and .
3. Polimer TV
Polimer TV is an entertainment network channel specific to the Tamil language and is more prevalent in the state of Tamil Nadu. At the same time, the headquarters lies in Chennai. And the reputation that it has created in its audience is due to a few of its fantastic hit shows like , Comedy Express COMEDY EXPRESS is a reality TV show that conducts >> Read More... , and Polimer News. And shows like Vishnu Sahasranamam In the Hindu religion, there are millions of Gods. >> Read More... , Teleshopping / Cini Mini Serial Story Coming Soon... >> Read More... , Engal Sai, Udhayan, TBA, Polimer News, Cinema Cinema, and Nam Iruvar are more appreciated by its fans.
...
4. Sun Music
Sun Music is a continuous 24 hours music/ radio channel that plays all types of songs, from the olden patriotic song to modern filmy songs from the Tamil film industry called Kollywood. The Channel Click to look into! >> Read More... 's headquarters lay in Chennai and broadcasted in countries like India, Malaysia, Dubai, Sri Lanka, and Singapore.
...
5. Zee Tamil
Zee Tamil is a sub-space of the Zee Pvt. Ltd. company, particularly for the entertainment world. The Zee Tamil showcases the TV series specifically in Tamil. And the Channel is famous for series like Thavamai Thavamirundhu Story soon >> Read More... , Poove Poochudava, Jodha Akbar Jodha Akbar is a very popular epic historical tele >> Read More... , Kannathil Muthamittal Kannathil Muthamittal is a 270-episode Tamil langu >> Read More... , Fear Files Fear Files is a suspense thriller series telecaste >> Read More... : Darr Ki Sacchi Tasvirein, Kumkum Bhagya Kumkum Bhagya was broadcasted on Zee TV channel. I >> Read More... , and Neethane Enthan Ponvasantham Neethane Enthan Ponvasantham is a Tamil serial tha >> Read More... .
...
6. News18 Tamil Nadu
News18 Tamil Nadu is a news channel deliberately only for Tamilians as it shows all its news in the Tamil language. The Channel was launched in the year of 2016 and is owned by the company called Network 18. The Channel is also renowned for its breaking news delivery at the earliest from state to nation and international.
...
7. Kalaignar TV
The Channel's name is based on the prior chief minister of Tamil Nadu, M. Karunanidhi. Cloud Nine Movies is known as the subsidiary channel of Kalaignar TV. This Channel comes in the context of entertainment shows and serials. A few of the recognized ones are Thirumathi Selvam Vikatan Televistas, the television production hous >> Read More... , Deivamagal, Katrathu Samayal Katrathu Samayal is a Tamil reality TV show aired >> Read More... , and Nadhaswaram.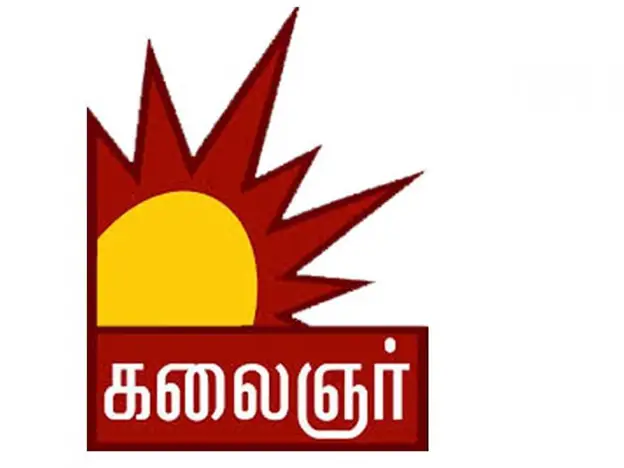 ...
8. K TV
K TV is a channel under the ownership of Sun Group Pvt. Ltd. and is also p[resent in the network of Sun TV. It is a movie-oriented channel famous for showcasing older native Tamil language movies. And apart from India, the Channel is broadcasted in countries like Sri Lanka, Singapore, and Malaysia.
...
9. Star Vijay
Star Vijay is a formerly Owned channel By Star India which is also presented on Hotstar due to its partnership with Disney. It is an entertainment category channel and lies in competition with Zee Tamil, Vendhar TV, and Colors Tamil. Interestingly the name of the Channel was initially based on its 1st owner Vijay Mallya Vijay Mallya is an Indian entrepreneur and a forme >> Read More... .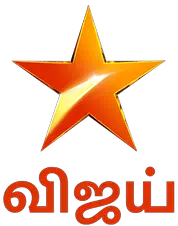 10. Adithya TV
Adithya TV is again a channel owned by the Sun group. This Channel is a comedy channel in the Tamil language. The popular shows on this Channel include Sirigama Pathani Sirigama Pathani is a Tamil language TV show which >> Read More... , Sirika Sirika Sirippu, Raasi Nalla Raasi, Konjam Coffee Niraya Comedy, and many more.