The actors of K-town have a lot of skills inbuilt in them, apart from their acting, they direct films, they are fine lyricists, some of them are playback singers, they are producers, and some of them are finest dancers. From the maestro Kamal Haasan Kamal Haasan is the most versatile actor that Indi >> Read More... to Vijay As they always say, "it runs in the blood", the sa >> Read More... , the film industry consists of few finest of the actors being turned into singers.
1. Kamal Haasan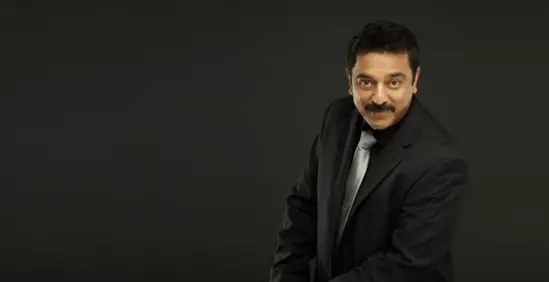 ...
His first song was 'Nyayiru Oli Mazhaiyil' from the film Andharangam (1975). Since then Haasan has not only dazzled with his acting but also entertained people with his melodies. His vocal chords were apt for the songs in the movie Uttama Villain Click to look into! >> Read More... whose soundtrack was composed by Ghibran. The movie comprising the set of the eighth century, Hassan's voice counter parted with the set. He has given many hit numbers and everyone loves listening to his soundtracks.
2. Vijay
...
'Vijay' sang his first song ' Rasigan Rasigan is an interview-based tv show aired on Adi >> Read More... ' in the movie Bombay City in the year 1994. People do praise stars for their dance performances and sometimes also for their passionate music, Illayathalapathy Vijay has both flairs blended within himself. Vijay's favorite number is 'Vangana' from for the movie Thalaiva which he sang himself.
3. Dhanush This lanky superstar Dhanush is an actor from Tami >> Read More...
...
'Kolavari Di' maestro 'Dhanush' establishing himself on an international dais, aftermath the triumph of 'Kolavari Di', Dhanush developed a huge fascination for singing. Not just singing, the maestro is an ardent lyricist as well. People are fond of the blissful songs sung by him. His latest numbers have touched the hearts of the audiences for which he has given his voice to and some of the songs being penned by him. However, his debut in singing was through the film 'Pudhukottaiyilirundhu Saravanan' in the year 2003, singing the soundtrack 'Naatu Saraku'. The voice gets a demand from the Kannada film industry where he gives his voice to Shivraj Kumar for the movie' Vajrakaya Click to look into! >> Read More... '. Over the years, he has shown the world his abilities and strengths in acting, the son-in-law of Rajinikanth, is also a flourishing director, film producer, and a script-writer.
4.
...
One of the favorite faces of Kollywood, 'Silambarasan' sang his first song 'Chukkumala Chukkumala' in the movie Sonnathan Kadhala in the year 2001. Simbu 'Lusu Penne' from the movie Vallavan will be an unforgettable number.
...
5.  Sivakarthikeyan Sivakarthikeyan is a stand-up comedian, actor, and >> Read More...
...
The future star of the Tamil cinema 'Sivakarthikeyan' is highly appreciated for his acting skills, and now also recognized for his singing talent. His first singing performance was in his film Varthapadadha Valibar Sangam in the year 2013. Also, Siva has sung the soundtrack 'I am so cool' in his latest film Kakki Sattai Click to look into! >> Read More... .
6. Siddharth Suryanarayan The business management graduate Siddharth has don >> Read More...
...
'Siddharth Suryanarayan' debuted in the year 2015 for the movie Ennakul Oruvan and also he sang the song 'Prabhalamagave' whose music was composed by Santosh Narayanan. The song and the singer of the song got well on.
7. Suriya Sivakumar Suriya Sivakumar is undoubtedly the biggest star i >> Read More...
All us know how appealing is 'Suriya Sivakumar' on screen, his acting is peerless and so is his charm. The Tamil hero has also made his debut in singing for his film Anjaan in the year 2014. 'Ek-do-teen-char' song in Surya's voice was liked by everyone.
8. Shruti Haasan Shruti Hassan is an Indian film actress born on 28 >> Read More...
Being the offspring of Kamal Haasan acting and music exists in her genetics. 'Shruti Haasan' acting is enjoyed by the Southern cinema, additionally, she is a professional singer and a music composer and also owns a band and given her voices to several Tamil songs.
9. Andrea Jeremiah It is sometimes fascinating to read about how film >> Read More...
A multitalented personality 'Andrea Jeremiah' , who sings in Tamil and Malayam. Not just her songs have left the audience spell bounded, She is a successful actress who also made her presence in Kamal Haasan's Vishwaroopam.
10. Chiyaan Vikram Vikram is from the Tamil family. His father is Chr >> Read More...
'Chiyaan Vikram' on-screen performances are adored by everyone, also he does playback singing which most of us don't know. He lent his voice to the music of Gemini and Kanthaswamy.