1) Trisha Krishnan Born on 4th May, 1983 in Palakkad by Krishnan and >> Read More...
The Paramount actress of Tamil cinema who has also acted with the Khiladi of Bollywood. She spends her leisure time by reading books and listening to music. She doesn't socialize much neither is she seen spending time with her friends. She likes the colors red and white. Her favorite cuisines are Chinese and Thai. She loves to spend her vacation in London and Paris. She also loves to have Rajma Chawal.
...
2) Aishwarya Rai Bachchan Aishwarya Rai Bachchan is a popular Indian actress >> Read More...
'Aishwarya Rai Bachchan ' likes to spend most of her free time with family, and her daughter, Aaradhya is given the prime importance. She likes red, black and white. She likes to have Chinese food and Hyderabadi Biryani. She likes to travel to London and New York Click to look into! >> Read More... for her holidays. She is fond of Gucci handbags and glares.
...
3) Asin Thottumkal Asin Thottumkal more famously known as Asin, is a >> Read More...
...
Ghajini's heroine 'Asin Thottumkal' , an adored face in Kollywood as well as Bollywood, Kerela girl 'Asin' likes to party, go out on long drives and likes to listen to music during her leisure time. Her favorite colors are pink, brown and white. She likes Chinese food. London and Italy being her favourite holiday spots. She loves watching and Rajinikanth's movies.
4) Shruti Haasan Shruti Hassan is an Indian film actress born on 28 >> Read More...
...
One of the most popular actresses of Tamil cinema, Shruti Haasan likes to spend her time with her friends and reading books. She loves traveling abroad, and she prefers to visit Italy and England for her vacations. Her favorite colors are black and white. Her favorite cologne is Dolce by White Purple.
5) Tamannaah Bhatia Tamannaah Bhatia is a well known actress in Tamil >> Read More...
...
Tamannaah Bhatia, the most preferred actress of the Southern film industry. She likes to spend her vacations in Dubai and Azad Kashmir. She hangs out with her friends and enjoys dancing during her leisure time. She likes having Chinese and Continental delicacies.
...
6) Shriya Saran Shriya Saran, the timeless beauty, is a much loved >> Read More...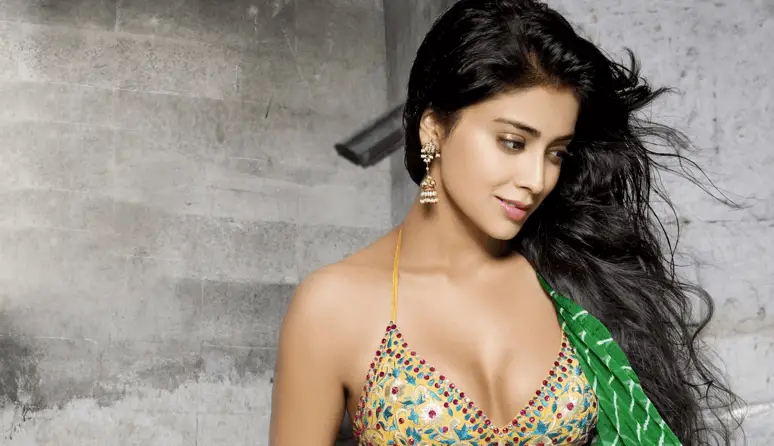 ...
Shriya spends her free time by going on long drives and listening to music. She enjoys Chinese and Indian food. She likes brown, pink, purple and white. She spends her vacation in London. Amitabh Bachchan and Shahrukh Khan are her personal favorites.
7) Hansika Motwani Hansika Motwani is a young and beautiful actress, >> Read More... ​
'Hansika Motwani' spends the leisure time partying. She loves to dance and listen to music. Her favorite colors are white and red. She likes having Continental and junk food. Her favorite holiday destinations include England and Africa. She likes watching Salman Khan Salman Khan is a very famous Indian actor and a pr >> Read More... and Aamir Khan's movies.
8) Vidya Balan Vidya Balan is an award winning Bollywood actress >> Read More...
Vidya Balan spends her vacation in London and New York. Red, white and black are her favorite colors. She loves wearing traditional including sarees and jewelry. She makes her time for her family and friends. She is a shopaholic and shops a lot from London. She likes Gucci and Armani. She loves wearing outfits.
9) Tabu Tabu is a wonderful gift to the Indian cinema. She >> Read More...
The very beautiful 'Tabu' , is not seen partying much rather she spends time with her family and keeps herself occupied. She loves watching Nawazudin Siddiqui and Amitabh Bachcham's movies. She has a desire to work with Rajnikanth. Her favorite colors are red and white.
10) Hema Malini Hema Malini is perhaps the only dream girl of the >> Read More...
The ' Dream Girl Dream Girl is a drama based Indian show that runs >> Read More... ' of Bollywood. Her age is just a number. She's the Member of Parliament (Lok Sabha). She spends maximum time with her family. She loves to visit London and Paris for spending holidays with her family. Her favorite delicacies are Rajma Chawal and Hyderabadi Biryani.