Ajith is one actor in Kollywood who is mostly in the news for good reasons. Though he is very straight-forward in his opinions, he does good acts silently. But again, how will the media miss all the good news about him? So here are the top ten 10 news of Ajith of all time.
1. During the final stages of Veeram shooting Ajith served food to the villagers in the village where the shooting took place. It is learnt that over 1000 villagers enjoyed this food which was cooked by Ajith.
2. Ajith helped the driver, cook, gardener, office staff, who worked in his house for more than 10 years; he brought half ground land for free. He also did the registration for the land in his own cost. Ajith also involved himself in the other activities of constructing the house.
3. When his fan association was active, Ajith used it to help the poor people. Planting trees, blood donation etc. were part of the activities of the fan club.
4. After the fans association was dispersed Ajith got involved in the good activities independently. He helped many people in terms of education.
5. Ajith was in the news when he suddenly urged to put an end to the excessive buildup scenes of the hero in his films. Here it is be noted that Tamil cinema is one field which is dominated by heroism.
6. At the MRF Formula 1600cc Car Race Championship Ajith was the cynosure of all eyes. In fact, the organizers had a big time as Ajith started his race. The fans were expressing slogans and cheered him.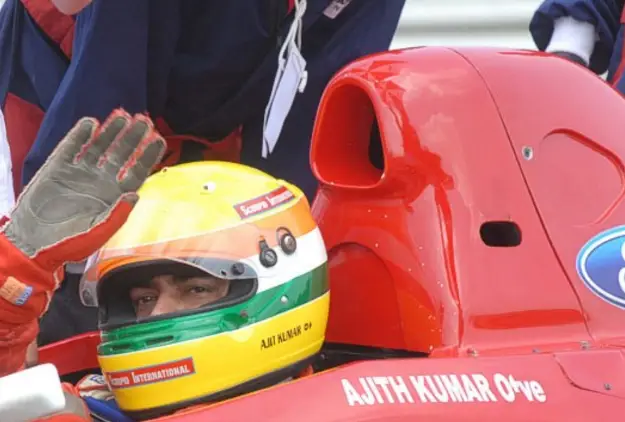 7. Ajith was also in the news for offering his apartment for 180 people to reside at the time of Chennai floods. He also offered them with food. It seems he had also donated 1 crore rupees.
8. At the time of voting in the assembly elections in 2014, Ajith was requested to directly go to the specific room to vote. But the actor opted to stand in the queue. He patiently waited for 40 minutes and then put his vote. Well, this is his democratic right, but such humble behavior from a big star will surely grab the attention of the fans.
9. Though Ajith is mostly in the news for good reasons, he is being criticized for not taking part in public events including award functions.
10. While Ajith was in the news for giving honest comments, at a point, he stopped meeting the press and coming on the stage regarding films.