1)  ' P. S. Veerappa '
He used to act in plays before entering in Kollywood. He was an actor as well as a producer in K-town. He got 'Kalaimamani Award' and 'Rajiv Gandhi Award' for his excellence in acting. He was famous for his laughter. 
2) 'M N Nambiar'
He ruled the Kollywood industry for about 50 years as a villain. Even though he has worked in many languages, in Tamil itself he starred in more than thousand movies.
He got the title "Nadigavel" for excelling in acting; by E.V.R. Periyar. He was doing well in stage performance, from where he came to Kollywood and had a successful career and went back to the stage acts. MR Radha got arrested on 30 January for shooting on MGR.
4) ' R. S. Manohar '
This man is known for his versatility, he can be a hero,  a comedian and  even a villain. He did everything with perfection. From MGR he got the famous award 'Nadaka Kavalar' in 1970.
He was successful for his negative roles as well as a hero, and he also worked as a singer. He has worked in many successful movies. 
Son of MR Radha, lead him to succeed in villains role. He started his career as a Theatre artist and later got introduced in Kollywood. Even though this guy fell in many controversies, he is a versatile actor.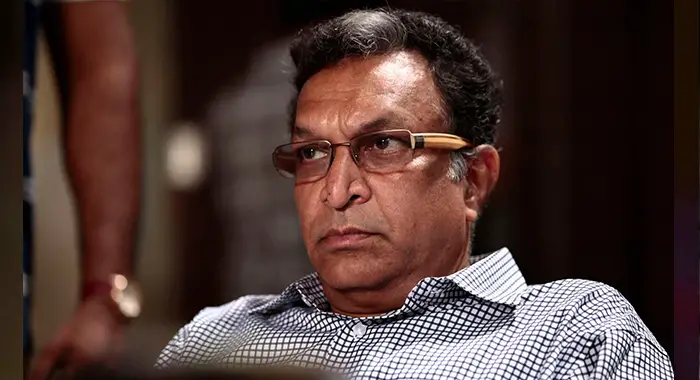 President of Nadigar Sangam he is a versatile actor, director, and producer. He even worked in Air Force and was active in drama things early in his career. 
Known for his voice modulation and style he is a famous villain in Kollywood. He did many movies as a hero being successful, but Villain roles were outstanding. 
He is a famous face in India, known for his villain roles. He is a director, producer and an actor. He gave his debut in the year 1986. He has worked in many languages in India. The highlighting thing in his career is that Telugu film industry has banned him five to six times. Although he fell in many controversies, he has won many awards as well. 
He has worked in Tamil, Telugu, and Bollywood and won many awards. For the supporting role, he even got National Award for the movie 'Drohkaal'. He gave his debut in the year 1986 and he is still working on many films.