If you are talking about a police story in Malayalam right now, you can't skip the best suspense police thriller, "Mumbai Police". It was filled with every ingredient to the best police story ever. The entire movie runs in the background of a police environment.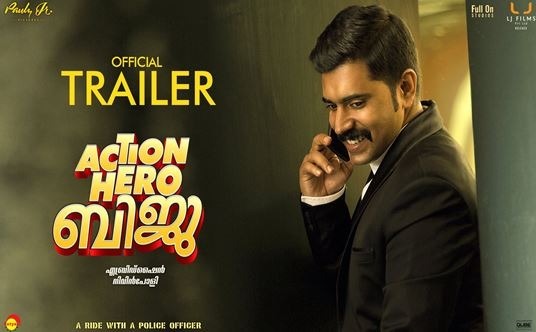 The complete police story. The film talks about the life of a police officer in Kerala. The movie was a big hit among the audiences. The movie was almost completely shot from the perspective of a police officer and around a police station. It is considered as the best police movie made in Malayalam.
3. Commissioner
Suresh Gopi is an actor who played many police characters in Malayalam film industry. He potrayed one of his strong characters in this hit movie. The movie talks about a police officer named Bharathchandran who is fighting against injustice.
4. Inspector Balram
Superstar ' Mammootty's best strong police character is seen in this film. Mammootty plays the role of Balram, who is a sincere police officer and it is due to his sincerity he loosed his family to the criminals. The film shows his fight against injustice and towards the criminals who killed his family.
5. Sathyam
'Sathyam' is a story about a police officer, played by Prithviraj Sukumaran, and his family matters and problems. It was not a hit among the audiences during its release in 2004.
6. Memories
One of the best suspense movies told on the canvas of a police case. Prithviraj played the title character in this movie. The movie talks about the life of a depressed police officer along with a case regarding a series of murder that is happening in Kerala during the same time. The movie was directed by Jeethu Joseph and was a big hit among the audiences.
7. ' Traffic'
This movie was a combination of suspense and thriller at its best. The movie considers different viewpoints of several actors and actresses, and then combines them to make a pretty good movie, to make one of the best police stories ever.
8. Kireedam
'Kireedam' is a film which showed us that life has its own game to play, no matter how we plan our future. The film talks about a young man who wants to be a police officer, but fate is against him as his dreams took a wrong turn.
9. Bharathchandran IPS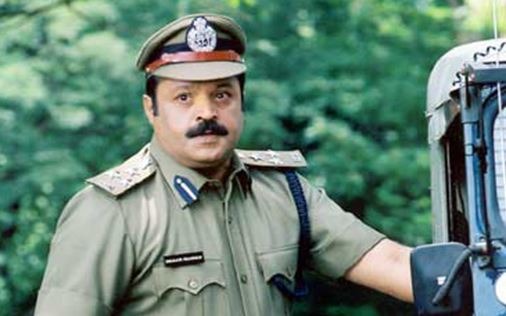 "Bharathchandran IPS" is the second part of the famous movie 'Commissioner'. Suresh Gopi for the second time played the strong character of Bharathchandran in this suspense thriller. The film was released in 2005 and directed by Renji Panicker.
10. Moonam Mura
Ali Imran is one of the strong characters ever played by ' Mohanlal', appearing in the film "Moonam Mura". Directed by 'K Madhu', this film was a big hit during the late 1980's. The story is all about a case investigation done by the title character, Ali Imran.