1. " How Old Are You Click to look into! >> Read More... "
Manju Warrier Manju Warrier is a South-Indian film actress, born >> Read More... was the face of strong women characters in Malayalam film industry. She returned to her former glory through this 2014 hit film, directed by Rosshan Andrrews Rosshan Andrrews is an Indian film director of Mal >> Read More... . The film is fully told through the viewpoint of the woman character, Nirupama. The film was a hit due to its strong story and the return of Manju Warrier into the Malayalam film industry.
...
2. Kannezhuthi Pottum Thottu
Talking about women-centric film, nobody can avoid this strong movie, which portrays the beauty and strength of a woman. Manju Warrier showed the audience what she is capable of with her stunning performance in this strong women-centric movie.
...
3. "Karinkunnam 6"
...
Another film from the best woman actress in Malayalam film history. Manju Warrier plays the role of a volleyball coach in this 2016 release. The film was a moderate hit among the audiences and was focused on the perspective of the female lead in the movie.
4. Ohm Shanthi Oshaana Click to look into! >> Read More...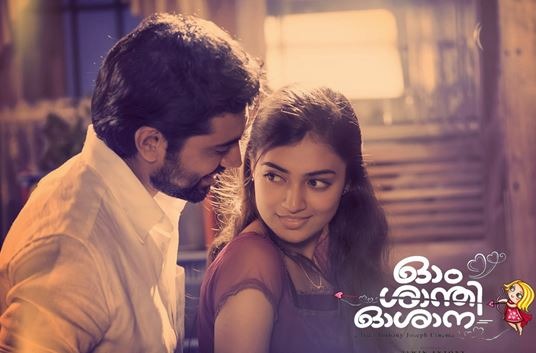 ...
A love story seen through the eyes of a girl, "Ohm Shanthi Oshaana" was a big success in Malayalam film industry. Nazriya Nazim This bubbly girl with expressive eyes was an ancho >> Read More... showed the beauty of a woman's love and that helped her to win a State Award for Best Actress. Nivin Pauly Nivin Pauly is predominantly a Malayalam actor. Bo >> Read More... played another important role in this film, but it was Nazriya's performance that stands above the crowd.
5. Padam Onnu Oru Vilapam
...
Meera Jasmine Born on 15th February 1982, Meera Jasmine belongs >> Read More... showed the audience her stunning individual performance in this social film. The film was released back in 2003 and showed all the dark side of a child marriage. The film was an eye opener towards the problem faced by female children in the society. Meera Jasmine was the winner of the National Award for Best Actress for her strong performance in this film.
...
6. Vaishali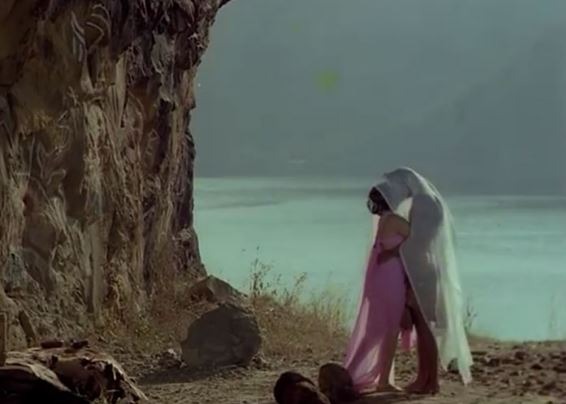 ...
Directed by one of the best directors in Malayalam, ' Bharathan Born on 14th November 1946, Bharathan was an India >> Read More... ', created a masterpiece by telling this story through the eyes of a young princess. The film is a legend among Malayalam films. It was released back in 1988. ' Suparna Anand Suparna Anand is a Mumbai-born actress, widely kno >> Read More... ' played the role of Vaishali in this movie.
7. 'Kalimannu'
A film that faced a lot of criticism from the film community due to its portrayal of maternal birth. Directed by ' Blessy Blessy is a Malayalam film director and screenwrit >> Read More... ', this movie was another one of those women-centric films in Malayalam. It was released in 2013, and Shweta Menon Shweta Menon is a Malayalam and Hindi movie actres >> Read More... played the title character.
8. 22 Female Kottayam
A film that portrays the fall and rise of a woman. "22 Female Kottayam" shows a woman who is torn apart by rape. She rose from the ashes to fight against the criminals who raped her. Rima Kallingal Rima is one of the gifted actors of the industry. >> Read More... played the lead role in this hit film.
9. Nandanam Click to look into! >> Read More...
'Nandanam' was ' Navya Nair Navya Nair is a familiar face on Mollywood. Navya >> Read More... 's debut film and her performance in this devotional film was nothing but professional. She was the highlight of the film, and the movie was completely based on the portrayal of a girl who is a complete devotee of Lord Krishna.
10. ' Panchagni Panchagni is a family drama tele serial in Malayal >> Read More... '
Directed by Hariharan and screenplay by 'M. T. Vasudevan Nair', this film was made by legends of Malayalam movie industry. The film talks about a strong lady named Indira, who is going through some hard times in her life. Actress ' Geetha Click to look into! >> Read More... ' portrays the character Indira in the movie. It was released back in 1986.