In this present scenario who has not been fascinated by social networking? Well, its magic has allured the Malayalam industry too. This industry, which initially began using social networking for online promotion of films, is now changed to a vast extent; it uses it for bringing about societal changes. Malayalam film industry's tryst with social networking can well be considered to be equal to Hollywood trends. 
If one looks at the entry of Malayalam stars into social networking, he/she would know that these stars were indeed reticent to enter into social networking. Initially superstars like ' Mohanlal Mohan Lal is the Super Star of the Malayalam film >> Read More... ' and ' Mammootty Muhammed Kutty Ismail Paniparambil is the original >> Read More... ' were only formal in expressing their opinions on social networking sites. Then the other stars too started exploring social networking. Director Anjali Menon and Prithviraj make it a point to deliver their philosophical thoughts through this medium. And there is actor Anoop Menon Anoop Menon is an Indian film actor, script writer >> Read More... (who is also a writer) who had some time ago shared engrossing blogs. He also shared his photos.
When new flicks of Malayalam superstars releases, there is a clash between the fans. But some directors just rise to the occasion, when some fans go beyond the limit. The stark reality it that this aggravates the situation. There are also some filmmakers who leave no stone unturned in expressing their anguish through social media. And some use this platform for social awareness too; Mammootty, who is considered to be the tech savviest in Mollywood, rightly used this platform to support "My Tree Challenge." Also, he posts his photos on a frequent basis in his page.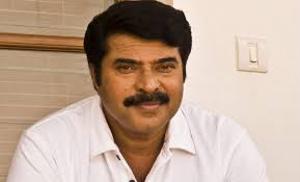 Nazriya Nazim This bubbly girl with expressive eyes was an ancho >> Read More... is the most active Malayalee star in social networking, and she has a coveted fan following. She posts her pictures in the sites and has gained both the ire and support of fans. But well, this is all part of social networking. And there is Rima Kallingal Rima is one of the gifted actors of the industry. >> Read More... who is an ardent social networker; her social networking page is more or less like her private space. Mohanlal, Amala Paul Amala Paul is the super talented star of South Ind >> Read More... and Prathap Pothen are few other actors who involve in social networking. Social media had even fascinated the reticent Dileep, and he recently reactivated his Facebook official account.

Only recently, a phone call which has Mukesh answering to a prankster in midnight, was a rage in social media. 
The main problem with social media is that it posts false stories, much to the dismay of the stars. In fact, those who post, don't even think about the authenticity of such news. Well, it's high time that everyone realize that social media should be used as a boon and not as a bane.