Dileep is a famous Malayalam actor who is popular for his stint with comedy. However, he has even tried different roles and was appreciated. He has passion for donning varied roles and has garnered several awards. He was born on October 27, 1968. On his birthday today, let's have a glance at some of his best movies.
Chanthupottu

In this film the hero 'Dileep' likes the company of girls. He indulges in actions like treating his nails and doing makeup. And there is also the romance element in the story. The performance of Dileep is flawless in this film.
Kunjikoonan

This movie on physically challenged people is indeed a tight-rope walk for Dileep, and he succeeded in the attempt. The surprise element of the flick is that it is not meant to make you put your handkerchief to your eyes; it also makes you laugh.
This film was mainly instrumental in molding Dileep as a star to reckon. He played the role of a thief with much gusto. This movie earned Dileep the status of Superstar. The music of the film was also pleasing.
C.I.D Moosa
This flick will also tickle your humor bones. Dileep plays the role of an aspiring S.I who eventually becomes C.I.D. Moosa. Children and lovers of humor appreciated this movie.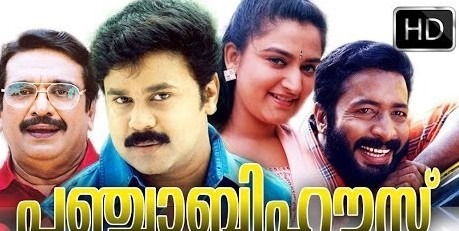 This film was a blockbuster of that year, and Dileep played the role of a desperate guy who was saved by two people when he was on the verge of committing suicide. As usual there is a romantic track to this story.
Thenkasipattanam

Dileep played the role of an amiable lover in this film. Though he was not the pivotal character in the movie, he did his best in his forte, comedy. The film was a blockbuster.