A good film should have all the essential ingredients to make it successful. Well, a villain is necessary to portray the victory of goodness over evil. These poor baddies gain the ire of the fans and are a blessing in disguise (just in a lighter vein) since they make the hero emerge victorious. It is not wrong when I say the villains have also become an integral part of Indian cinema. Here is a list of top villains of Kannada cinema.
' Vajramuni Vajramuni was born on 10th May 1944 in Kanakapalya >> Read More... '
...
Vajramuni is Sandalwood's famous villain and is a household name in Karnataka. He shined in both comedy and villain roles. Sampathige Saval, Mayura, Premade Kanike, Aakasmika and Shankar Guru Bio coming soon... >> Read More... are some of his noteworthy villainous roles.
Tiger Prabhakar Tiger Prabhakar is a prominent Indian actor, produ >> Read More...
...
This talented baddie of Sandalwood started his career as a villain. He has worked in many films of Chiranjeevi and got the name Kannada Prabhakar.
Thoogudeepa Srinivas Acted in most of the Kannada films, Thoogudeepa Sr >> Read More...
...
Srinivas has done villainous roles in various films of veteran actor Rajkumar. Some of his notable ventures are Bangaarada Panjara, Mayor Mutthanna, Kalla Kulla etc.
'R. N. Sudarshan'
...
Sudarshan was doing lead roles before testing waters as a villain. He has been in the industry for over three decades now.
...
' Doddanna Doddanna is an Indian actor in the Kannada film in >> Read More... '
...
This versatile actor was not only a successful villain of Sandalwood but also a prominent comedian. He has acted in over 500 films.
Sonu Sood Sonu Sood is a famous Indian Cinema actor, model w >> Read More...
...
Sonu is a known face in Hindi, Telugu, Tamil, and Kannada films. He received positive reviews for his film Vishnuvardhana alongside Sudeep. Hope he bags more Kannada films.
P. Ravi Shankar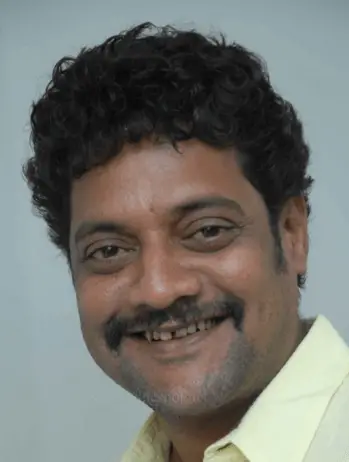 Ravishankar is a multi-faceted personality. He is not only a actor, but also a director, a writer, and a dubbing artist. Initially, he acted in pivotal roles but later switched to villainous roles. Varadanayaka and Manikya are a couple of films in which his villainous roles were appreciated.
Kishore Jayaram Kishore was born in the year 1974 in Karnataka. Ba >> Read More...
Kishore has acted in several Kannada movies and was one of the most sought after villains in Sandalwood.
Tilak Shekhar
Tilak mainly works in Kannada films and has done a good job as a villain too.
Ashish Vidyarthi Ashish Vidyarthi is a renowned Indian film perform >> Read More...
Ashish has worked mainly in Hindi and Telugu films but has donned negative roles in Kannada films too with much aplomb. 
Well, is there any Sandalwood villain missing in this list?