A beautiful heroine, a dashing hero, a powerful villain (it's another issue that his power is smashed by the even more powerful hero at the end!)…..these are all the requisites of a good commercial film. But I would not do justice to this article if I don't mention the ever-loving yet strict mother. Sandalwood has seen various mother son screen. This is a list of the top Sandalwood onscreen mothers. 
 
Lakshmi Narayan Lakshmi or Lakshmi Narayan is an Indian film actre >> Read More...

Lakshmi is a famous face down south, and she has worked in several films in Sandalwood. The 70s were heydays in her career. She also played mother roles in Kannada films. 
...
' Sumithra Sumithra was born in Thrissur, Kerala to Ragavan N >> Read More... '

A dignified yet a restrained look..that's Sumithra for you. She has worked in all the four languages and was a known face in Sandalwood. After doing heroine roles, she shifted to mother roles.
 
' Bhavya Bhavya, the leading actress in Kannada film indust >> Read More... '
...
Bhavya is a known face in Sandalwood, and she has various blockbusters to her credit. Who can forget her outstanding performance in Nee Bareda Kadambari? And now she is content playing mother roles.
 
...
Bharathi Vishnuvardhan Bharathi Vishnuvardhan is an Indian actress who wo >> Read More...
There is no doubt that Bharathi is an acclaimed actress. Though she has acted in many Kannada movies, she is known for her mother roles in Malayalam. But again how can we miss her in this list? 
...
Padmaja Rao A pleased on screen mother, she has received pheno >> Read More...

Padmaja Rao, whose main area of interest is Kannada, has worked in a couple of Kannada films as mother.
 
...
Pavitra Lokesh Pavitra Lokesh is an Indian television and movie a >> Read More...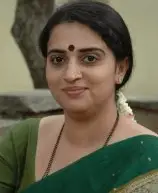 At present Pavitra Lokesh is giving stiff competition to other onscreen mothers. She is a spontaneous actress onscreen.
...
Pandari Bai Pandari Bai was a South-Indian actress. She was th >> Read More...

Well, this serene mother of Sandalwood has acted as mother to veterans of Sandalwood including Rajkumar. In fact, she essayed mother roles to stars whose age is more than hers. But again, to see her motherly presence on screen is indeed a good experience for the viewers. 
 
...