One needs some luck in addition to talent to thrive in show business. Only a small number of performers in Tamil films have been successful, but many others with extraordinary skills have gone undiscovered. Here is the list of Top 10 Underrated actors in Sandalwood.
Indian actor Vijay Raghavendra performs in Kannada movies. Vijay started his career as a child actor in the 1982 film Chalisuva Modagalu. He later received praise for his roles in Kotreshi Kanasu and Chinnari Mutha (1994). His first Hero leading role was in the Ninagagi production, directed by Ramoji Rao The head of Ramoji group, Cherukuri Ramoji Rao is >> Read More... .
...
Indian actor and writer Rajesh Nataranga work in the Kannada cinema industry. He is well-known for his contributions to the Kannada film industry, including Kaddipudi, Just Maath Maathalli The maximum numbers of the fans are attracted towa >> Read More... , Kraanthiveera Sangolli Raayanna, and Kendasampige.
Arun Sagar is an Indian actor, art director, and comedian who works in the Kannada cinema industry. He was born on October 23, 1965. His debut film, Bhoomi Geetha, marked the beginning of his career as a renowned art director.
...
Indian actor Srinagar Kitty mostly appears in Kannada movies and television shows. Before making his cinematic debut in 2003 in modest supporting roles, he first gained experience as a kid artist, working in most television serialised dramas.
...
Chetan Kumar, popularly known as Chetan Ahimsa is an American Kannada-language actor, public intellectual, and social activist. Chetan made his acting debut in the 2007 cult classic Aa Dinagalu Click to look into! >> Read More... , for which he won the Udaya Film Awards' prize for the best first performance.
...
6. Kishore
Indian actor Kishore performs in Kannada, Tamil, Malayalam, and Telugu movies. In the 2004 Kannada film Kanti, Kishore made his acting debut as Byaadara Beera. He received the Karnataka State Award for Best Supporting Actor for his performance in the movie Rakshasa.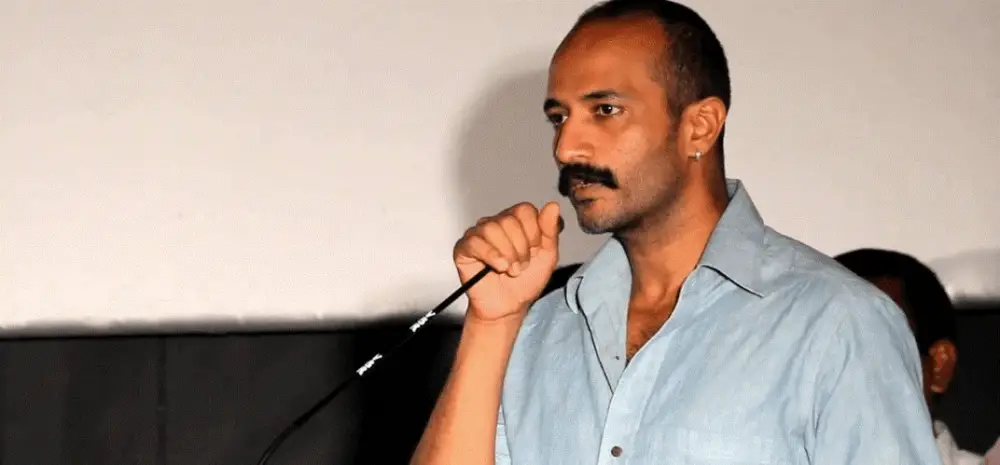 ...
Indian actor, director, and writer Naveen Krishna works in the Kannada film industry. He appeared in many movies as a child actor before making his adult acting debut in Shrirasthu Shubhamasthu Shrirasthu Shubhamasthu is a Kannada television se >> Read More... (2000). Since then, he has been in several films, primarily in supporting parts, including Kadamba, Nenapirali, Dheemaku, and Mathond Madhuvena.
...
8. Aditya
Aditya is an Indian actor and film producer who predominantly works in Kannada movies. In 2004, he made his debut as the lead in the movie Love. He subsequently starred in several financially lucrative movies. He is Rajendra Singh Babu S. V. Rajendra Singh Babu is an acclaimed screenwr >> Read More... , a Kannada film director's son.
...
Dileep Raj, an Indian actor, director, and producer best known for his work in Kannada cinema, was born on September 2, 1978. He has 24 film appearances. He had a successful supporting acting career on television before making his feature film debut as the lead in the 2005 film Boy Friend.
Indian actor K. Suchendra Prasad, born in 1973, works in theatre, cinema, and television. Earlier than starting his career in Kannada film. He became well-known for his work in parallel cinema after winning praise for his role in the 1999 movie Kanooru Heggadithi.