Kannada film industry has been proving its mettle for the last few years, and various talents are produced year after year. Kannada films have been gaining popularity overseas too. Having said that, we posted an article on the top 10 popular actors of Kannada film industry yesterday. And now let's see the top 10 Kannada actresses, who entertain the audiences with their talent and beauty. There is no doubt that various actresses including Malashri, Lakshmi, Kalpana, Soundarya, Suhasini Maniratnam Suhasini Maniratnam was born on 15th August 1961 i >> Read More... and now Meghana Goankar, Kriti Karabhanda (who are not on the list) have proved their mettle in Kannada film industry. But this is a list of top 10 Kannada actresses in the present scenario.
10. Milana Nagaraj Milana Nagaraj is a South Indian actress born in 1 >> Read More...
...
This cute actress is relatively new and yet to carve a strong niche in Sandalwood. However, her 2013 venture Brindavana was a commercial success. Let's hope this girl gets her due in Sandalwood. 
9. Aindrita Ray Aindrita Ray is a prominent Kannada actress, who h >> Read More...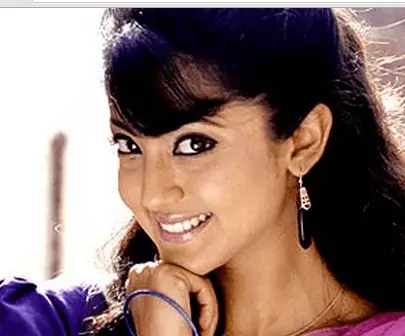 ...
This talented actress made her debut in Sandalwood with the 2008 flick Meravanige. Manasaare, Veera Parampare, and  Bhajarangi were successful movies in her career, and she has been noted for her performance in these films. 
8. Bhavana Menon Bhavana, a Malayalam Actress, was born in Thrissur >> Read More...
...
This Malayalam actress made her debut in Sandalwood with the 2010 movie Jackie. Vishnuvardhana, Romeo, Topi Wala and Bachchan are some of the notable movies from her career in Sandalwood. 
7. ''
...
This chirpy girl debuted in Sandalwood with the 2009 movie Raam, and it worked wonders for her. Her notable movies in Kannada include Vishnuvardhana, Ko Ko, and Charulatha. With more than a couple of movies in her kitty now, she is very busy in the Kannada industry. 
...
6. Ragini Dwivedi Ragini is born and brought up in Bangalore. Ragini >> Read More...

This model-turned-actress has made a special place for herself in Kannada cinema. Her debut Kannada film Veera Madakari Click to look into! >> Read More... was a major success. Kempegowda, Shiva, Ragini I.P.S and Aarakshaka are some of the noted films in her career.
...
5. 'Hariprriya'
...
​Hariprriya is a known face in Sandalwood, and has tasted the much-needed success here. Some of her Kannada movies that were commercially successful were Ugramm, Super Shastri and Saagar. Now she has a bevy of movies lined in Kannada. Wish you all the best in Sandalwood Haripriya!

4.
Hailing from Pakistan Veena has carved a special place for herself in the minds of the Kannada fans. Her debut movie in Sandalwood, Silk Sakkath Hot was a commercial hit and was a perfect vehicle for her. She has done many bold scenes thereby showing that she is unperturbed by all the controversies surrounding her. She received a good amount of Rs. 85 lakhs, for her debut Kannada film. This bold lady had also acted in Hindi films. 
3. Pooja Gandhi Pooja Gandhi is a famous actress in the Kannada fi >> Read More...
​Mungaru Male is the debut Kannada movie of Pooja Gandhi. Dandupalya, Huchchi, Budhivanta, Taj Mahal, Krishna, and Manmahta are some of the movies that helped her attain the status that she is enjoying today. She is mainly concentrating on Kannada cinema and is embraced by the Kannada audience.
2. Divya Spandana Divya Spandana, born on November 29, 1982, known >> Read More...

There is no doubt that Ramya (Divya Spandana) is a strong contender to this list. Though she tried her luck in politics, her popularity didn't dwindle. The year 2005 was a landmark in her career since three of her movies Gowramma, Aakash and Amrithadare were huge hits. The 2011 flick Sanju Weds Geetha was also a notable film her career. She is popularly known as the "Golden Girl of Kannada cinema" and "Sandalwood Queen." She has given several hits in the Kannada film industry
1. Radhika Pandit Radhika Pandit another example of a home grown act >> Read More...

Radhika Pandit is surely a force to reckon with in Kannada film industry. Having stood before the camera for the first time in the 2007 movie 18th cross, she has indeed come a long way. She has achieved the feat of winning three back-to-back Filmfare Award for Best Actress. This feat has not been achieved by any Kannada actress at present. The year 2012 was a fabulous year in her career since six of her films were released. Her 2014 ventures Bahaddur and Mr. and Mrs. Ramachari set the cash registers ringing. Her 2015 flick Endendigu had a decent collection at the box office. However, Radhika's acting was much appreciated in the movie. Whether the movies was a hit or not, most of Radhika's performances have received much acclaim. So going on with her popularity, talent and hits, she is in the safe place of No. 1. Any second thought to this guys?