Kannada film industry has indeed come a long way. There are about 100 movies that are made in Kannada in a year. The Kannada film industry witnessed the rising of several talented artists like Puneet Rajkumar, Sudeep, Upendra, Ganesh, Darshan, Vijay, Yash and Diganth in the recent times. At this juncture, many Kannada movies rock at the box office, thanks to the performance of the artists, technical prowess and good filmmaking. Here is a list of the top 10 popular actors of Kannada film industry at this point of time.
10. ' Prem Kumar'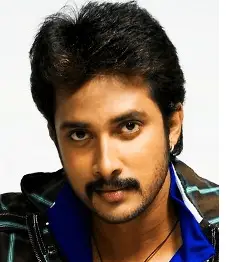 Fondly called as Lovely Star, Prem Kumar has carved a niche for himself in Kannada film industry. For those who don't know about him, he made his debut in the Kannada film industry with the movie Praana. But it was his second film Nenapirali (2005) that gave him the much-needed recognition. After facing some flops he tasted success with the 2013 movie Charminar. His 2014 release Fair & Lovely garnered good appreciation from the critics as well as the audience.
9. Ajay Rao
Well, Sandalwood Krishna is the nickname of Ajay Rao in Kannada film industry. He is indeed a versatile actor. Having debuted with the 2003 flick Excuse Me he tasted success with many movies including Krishnan Love Story, Taj Mahal, and Krishnan Marriage. However, Taj Mahal gave him the biggest break, and he catapulted to fame through that film. His 2015 venture Endindigu was appreciated by critics.Well, as of now, this Krishna is in the 9th place of this list.
Shiv Raj Kumar is indeed a versatile personality. And there is no doubt that he is a gift to Kannada film industry. He has several nicknames to his credit including Hattrick Hero, Sandalwood King, Shivanna, etc. He has been awarded several Filmfare awards too. He is very popular among the Kannada masses and even after being in the industry for three decades, he still has a special place in the hearts of Kannada fans. Well, he is in the 8th place in this list.
7. 'Ganesh'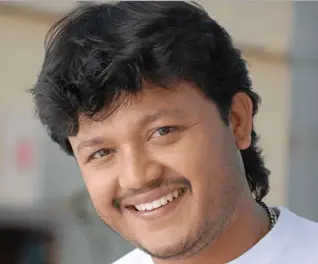 'Ganesh' has not only tried his luck on the silver screen but also on the small screen. The 2006 movie Chellatta was his debut venture, but it is the 2006 movie Mungaru Malle which made him a star. His 2015 Buguri made decent collections at the box office
6. Duniya Vijay
Well, Vijay was working in television serials before entering the Kannada film industry. The 2007 movie Duniya was appreciated by critics and the audience and since then he has been called as Duniya Vijay. RX Soori was the 2015 release of Vijay, and was embraced with open arms by both the critics as well as the public. Let's hope Vijay escalates to the first five positions in the future.
5. Darshan Thoogudeep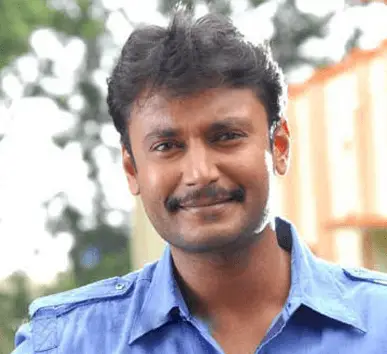 Darshan is a very good actor, and has proved his mettle in Kannada film industry. He has also produced some movies. The 2001 flick Majestic was the turning point in Darshan's career. His 2012 Krantiveera Sangoli Rayana was much appreciated. His recent endeavor Mr. Airavatha was well-received by the audience.
4. Upendra Rao
Upendra is a bundle of talents; he is not only an actor but also a director, a lyricist and a singer. Upendra is not only successful in the Kannada film industry but also in the Telugu film industry. Which Kannada fan could forget his directorial venture Tharle Nan Maga?  Upendra has emerged a winner with many Kannada movies. Om, Upendra, and Super are milestones in his career. His recent venture Uppi 2 was declared as a box office winner. Way to go Upendra!
3. 'Sudeep'
Sudeep is a very talented actor of the Kannada film industry. He is a multifaceted personality with directing, singing, dubbing and producing as his interests apart from acting. He has several awards to his credit. The 2001 movie Huchcha made him a powerful star of Kannada cinema. The 2012 movie Eega was a great success at the box office, and 'Sudeep' was very much appreciated for his negative role. His latest venture Ranna tasted success at the box office. Well, Sudeep surely deserves the 3rd position.
The present Kannada film industry is incomplete without Puneeth Rajkumar. He has a good appeal among the Kannada audiences. He is not only an actor but also a playback singer. He has been in the industry for many years now. He started as a child artist and is one of those few stars who became famous even after growing up. Milana, Arasu, and Hudugaru are some of his notable films. Puneet has a very high success ratio. His recent release Rana Vikrama set the cash register ringing, stating that he is very much thriving in the industry.
1. 'Yash'
'Yash' is the current face of Kannada cinema with 4 of his subsequent movies doing great business in the box office. His last movies Mr. and Mrs. Ramachari, Gajasekari, Raja Juli and Googly, were superhits. Hats off to you Yash! Wish you more success in the future.
 
This is the list prepared for 2015 and not about famous Kannada actors of all-time. Hope you don't mind skipping some names. We will prepare a list of the all-time favorite stars of Sandalwood shortly. Hope your favorite star tops in that list!